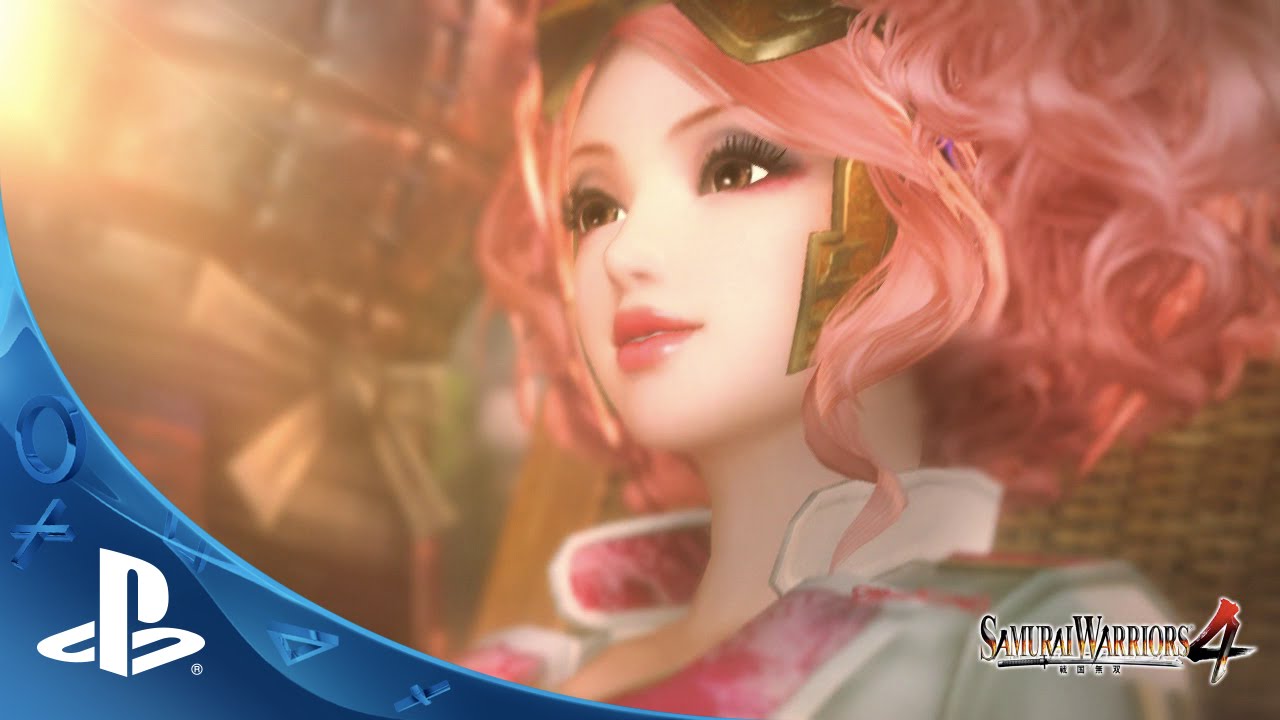 First of all, allow me to express my immense appreciation to everyone involved on the Samurai Warriors 4 project who made this day become a reality. As you can imagine, bringing a game from concept to completion is a massive undertaking with many layers of processes. Getting to this point is a major achievement, and every launch day is a special one for each person involved, so it's important that I start off by giving recognition to the great team behind this project!
Equally important is that I express my personal gratitude to all of our loyal fans who have been waiting for more than 4 years since the previous installment. Thanks for patiently supporting us throughout the years. We are proud of the action packed experience we've created and hope Samurai Warriors 4 meets your expectations and that you'll have some sleepless nights ahead of you.
I've already had the privilege in explaining the basics and some of the highlights of Samurai Warriors 4, so I'm sure most of you are aware of what to expect already. Thus, allow me to pass on a few pleas from my end in the hopes of making the game more enjoyable for you from the moment you begin your quest.
Opening movie, please make sure to not skip it! I know everyone is eager to dive into the actual gameplay, but great effort has been put in to this by our development team, so take time to enjoy it and soak in the atmosphere which exists in the journey that awaits.
In the Story Mode hopefully everyone will play through at least one of the Regional Stories which will open up new scenarios allowing you deeper insight into the relationships between different characters as the overall story becomes more apparent. Chronicle Mode is another must-try feature allowing you to use a uniquely edited character of your own to travel and explore the land of Japan during the Warring States era.
Some of our devoted fans might have noticed this looking at our development timeline — the PS4 version of Samurai Warriors 4 was only decided upon after the Japanese launch of both PS3 and PS Vita versions. Initially, the plans for the West included releases on only those platforms as well.
However, after the release in Japan, we revisited our original plans and the decision to develop a PS4 version was made, with special consideration of the Western audience. As a result, players in the West will be able to select from all three of the PlayStation platforms at launch, giving them the ability to choose the version that best suits their needs whether it be environmental or the systems they own.
For our fans who prefer to play on PS4, remember to consider the collector's edition, Samurai Warriors 4: Special Anime Pack which includes our 10 year anniversary anime film Samurai Warriors: Legend of the Sanada, along with many other elements selected with you in mind!
Last but not least, apologies for not being able to directly reply to your comments due to my language capabilities and schedule. Please be assured that not just myself but the entire team are taking note of every comment — now that Samurai Warriors 4 has launched and you can check it out for yourself, please let us know your thoughts and what you would like to see in future installments.
I've been fortunate to be able to communicate to you through this community and look forward to the next time I can share my thoughts and news with you. Until then… Thank you again and we hope you enjoy exploring the rich tapestry of the Warring States era. We'll be anxiously awaiting your feedback!