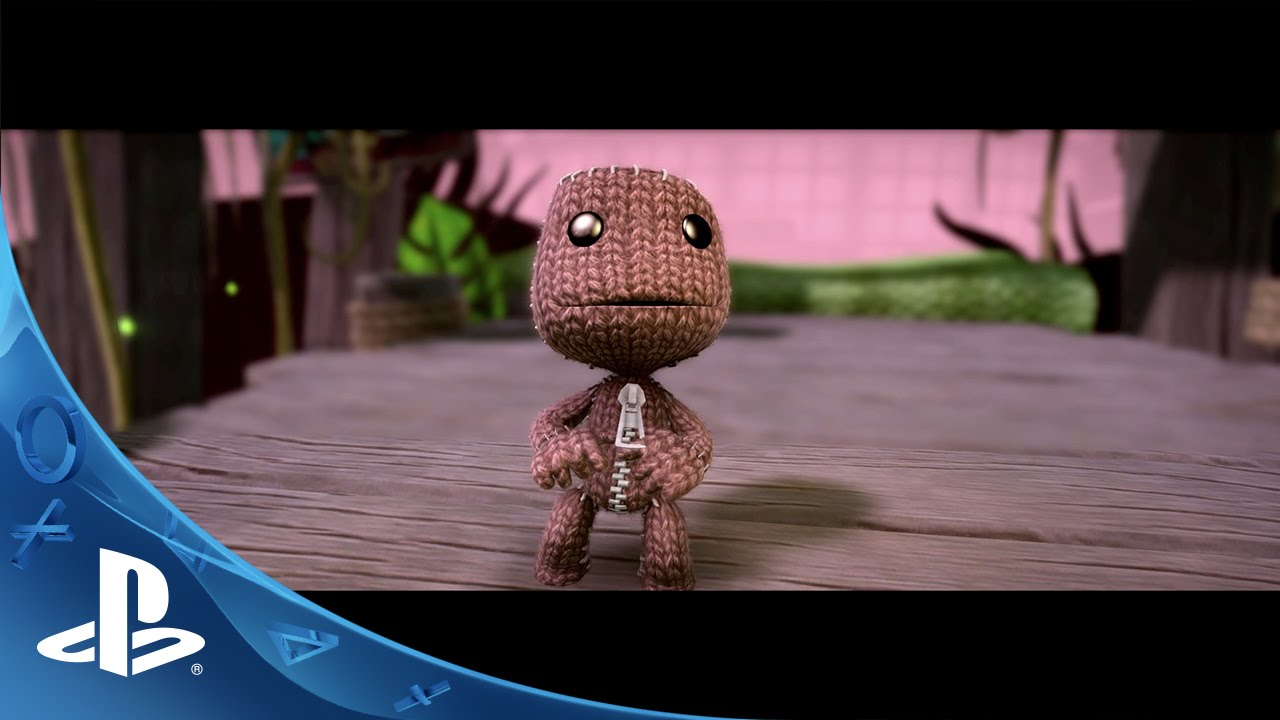 LittleBigPlanet 3 is going to be the biggest, most awesomest, most amazingest adventure yet! So we're proud to announce today that as a LittleBigPlanet first… our entire adventure will be fully voice acted!
Long-time fans will already be well-accustomed to Stephen Fry's dulcet tones as LittleBigPlanet's ever-warm and loving Narrator. But evil is afoot for our otherwise pleasant world and the nefarious Newton is here to cause all kinds of trouble and mischief in this brand new adventure!
But just who would be the dream voice to contest against Mr. Fry…?
Introducing Hugh Laurie as the voice of Newton!
That's right! The mischievous Newton is being voiced by none other than Stephen Fry's long-time comedic partner… Hugh Laurie!
We have naturally always been big fans of Stephen Fry, so when it came to deciding upon a voice to act as his dastardly counterpart, we couldn't help but think that bringing Hugh Laurie on as the voice of Newton would be just the perfect double act for LittleBigPlanet 3. We couldn't be happier to have him on-board!
More Stars Abound in LittleBigPlanet 3!
That's not all, though! Our brand new Adventure is filled with all kinds of wonderful characters, new Creator Curators, and more NPCs than ever before in a LittleBigPlanet game. So we needed a wonderful array of voices to help bring all these characters to life.
We don't want to get all spoiler-y before you even have a chance to discover Sackboy's newest story for yourself, but we wanted to let you know that you will have the opportunity to listen out for the likes of top names Peter Serafinowicz (Shaun of the Dead), and Simon Greenall (Alan Partridge, Wimbledon), along with video game stalwarts such as Nolan North (UNCHARTED series, Middle-Earth: Shadow of Mordor) and Tara Strong (My Little Pony: Friendship is Magic, The Fairly OddParents).
Returning Voices!
Last but by no means least, we have one final tease for you.
We have some additional voices returning from a previous LittleBigPlanet adventure that will be making a very welcome return when they reunite with Sackboy in his latest escapade.
Mum's the word for now though. We're already saying too much!
Maybe, just maybe, one of your favorite characters will be making a return though.
You can meet up with these returning voices; along with Stephen Fry, Hugh Laurie, and the rest of our amazing cast when LittleBigPlanet 3 launches on November 18th, 2014.
We're so excited to bring you Sackboy's biggest adventure yet later this year, and we can't wait to hear what you think of everybody that he and his new friends meet.