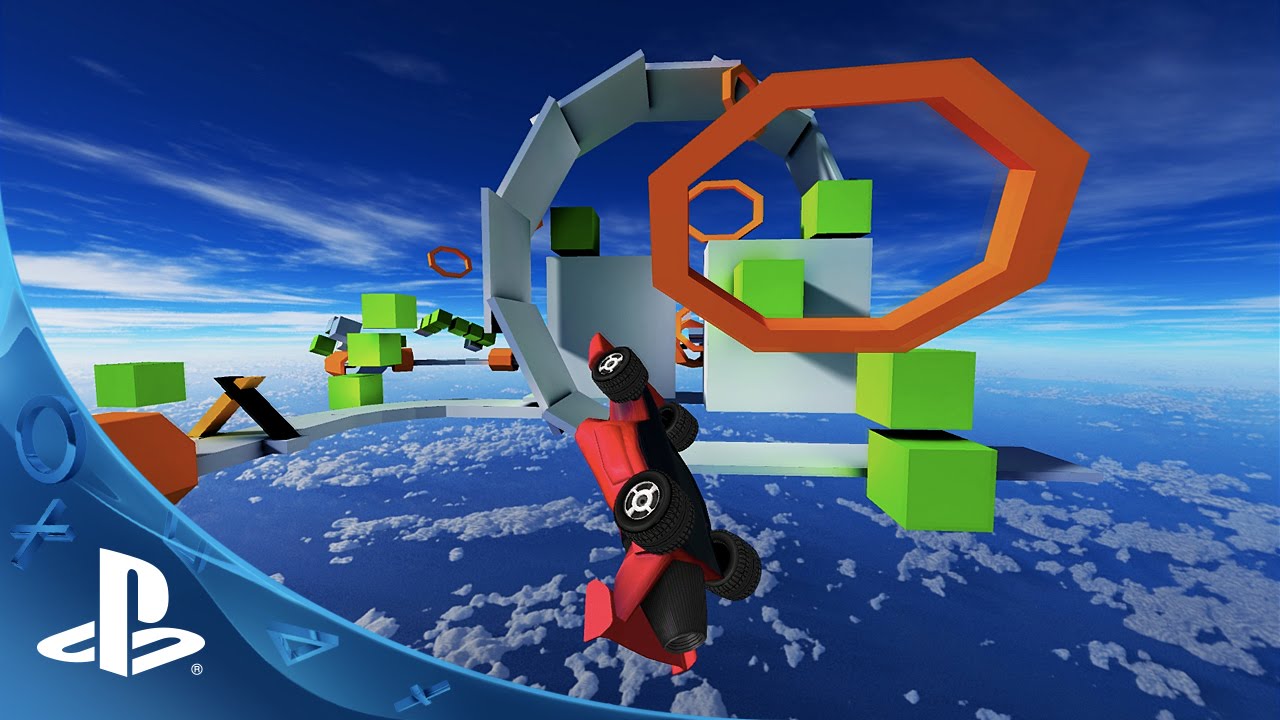 Hey! This is Jakub from Grip Games, and I'm here to finally announce the release date of our upcoming game Jet Car Stunts that we have been teasing for quite some time.
And it's going to be released really soon! The PS3 and PS Vita versions are launching next week, on October 7th. They will cost $7.99 and will support cross buy. So, buying the PS3 version lets you download the PS Vita version and the other way around. The PS4 version will follow shortly. It will also have cross buy support, so if you buy the PS3 or PS Vita version now, then you'll be able to download the PS4 version, once it arrives, for free.
If you haven't seen any of the news about the game that we posted here on PlayStation.Blog, then you should know that Jet Car Stunts is a high-speed, adrenaline-fuelled hybrid between a racing game and a platformer. You'll control a jet-engine-enabled car and will have to race against time — and other players — on the craziest tracks you have ever seen, containing loops, falls, obstacles, and mile-long jumps. See the trailer to get an idea of what Jet Car Stunts looks like and plays like.
The Jet Car Stunts series is around for a few years, but this is the first time it is coming to PSN, with new game modes, new cars, and new features, so we hope that you really like it!
I will be around in the comments section, so feel free to ask me anything you would like to know about the game. Have fun!