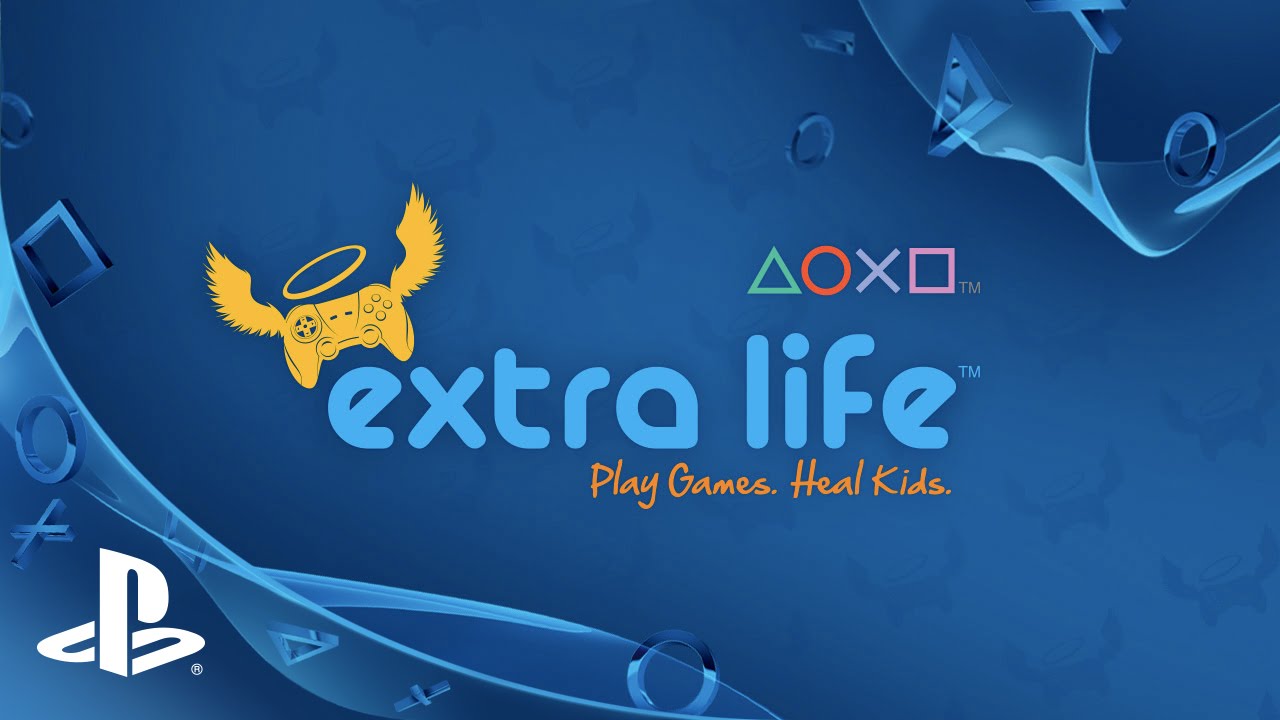 As card-carrying gamers we spend an impressive amount of time impersonating champions within the games that we play. So today, the team at Extra Life is inviting you to actually be a champion for sick and injured local kids.
Since 2008, Extra Lifers have raised more than $8 million dollars for 169 local Children's Miracle Network Hospitals by simply binging on their favorite activity. In 2013 alone we partnered with the mighty PlayStation community to raise more than $4 million dollars.
Runners run. Bikers bike. We game.
Extra Life works a lot like traditional run, walk, or bike ride fundraisers. You sign up, choose a hospital to support, and gather donations from your network of friends and family.
It's at this point that the Extra Life experience begins to veer off the rails from those traditional fundraising events.
Instead of showing up at a starting line, putting on a paper number, and avoiding getting trampled, Extra Lifers wake up on game day, mosey into their living rooms, and play games.
Extra Life is so easy, it may be the only fundraiser you can complete in your underwear, at least legally.
You're the boss.
If you're going to lend your voice, your credibility and your time to a cause, you should always know where the money goes. With Extra Life, you know exactly where it goes, because you are the decider. There are over 170 CMN Hospitals in North America and Canada, and whether you pick the one nearest you, or a hospital that has special meaning to you that's clear on the other side of the continent, everything you raise goes to that hospital to support them in their fight to save their pint-sized patients.
We're super flexible.
Not available for a game marathon on October 25th? No worries! Do your thing on a different date that works for you. Can't do 24 hours? Cool. Do 12. Do 2. Do what you can. It's going to raise funds and awareness for a children's hospital, and help save kids' lives.
Be the champion.
You've played a champion on your console. You've conquered lands, wielded magical items, saved a prince or princess. Today I'm asking you to be an even more important champion, IRL.
Follow this link to register for Extra Life 2014.
Thank you to all of you in the PlayStation community for all you've done to support us in the past, and to all of you that answer the call this year. You are truly the definition of Greatness.
In loving memory of Victoria Enmon.