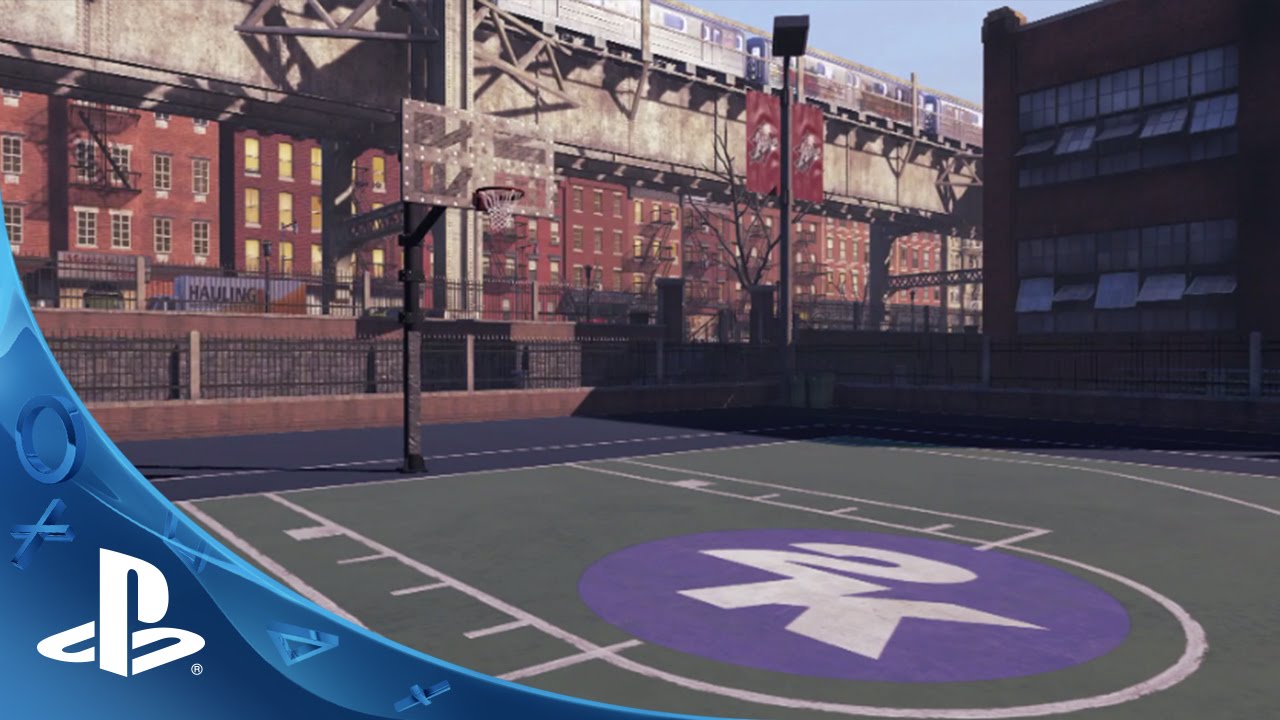 Hi guys. Today, we announced the return of The Park, now known as MyPARK.
In NBA 2K14, The Park was first unveiled. It was the first iteration of a revolutionary mode unseen in any sports game, bringing MyPLAYERs together to play casual games of street ball. This year, the world is getting bigger and the stakes higher. The Old Town Flyers, Sunset Beach Ballers, and Rivet City Rough Riders are recruiting true competitors to represent their community in NBA 2K15's MyPARK mode.
Each affiliation has its own 8-court home park and unique flavor of basketball emphasized by slight boosts to various aspects of your game. Pledge your loyalty to one and start making a name for yourself.
For those of you that don't feel like street ball is your thing, try out the Jordan Rec Center, which features four full-sized courts and five minute quarters of 5v5, NBA rules basketball. Each MyPARK affiliation has a Jordan Rec Center that allows for your MyPLAYER to take it to the arena. Games played here also count toward your MyPARK rep and the MyPARK championship (more on that in a minute).
Watch more here.
This is far from the only place you see the familiar park layout. The Park makes its return on the rooftop of a building located in the heart of the city in the form of The Stage. This is a neutral site where the love for your park is set aside for your love of VC. It's time to put your VC where your mouth is. Step up to one of the courts and Ante-Up the amount of VC displayed. Win and you split the pot with your team. Lose and you'll be walking off the court with lighter pockets. Squads are supported here as well. The Stage is available exclusively on PS4 for 30 days.
For those of you that enjoy high-stakes gaming, we have the High Rollers area, where your highest limits will forever live exclusively on PS4, with Ante amounts up to 45,000VC for a single game! Time to step up that game!
In all, the 3 choices for MyPARK & The Stage comprise 4 of the 5 Parks you may experience in NBA 2K15. The fifth goes to the Park affiliation that wins the MyPARK Championship. Beginning October 11th and lasting through the weekend preceding the NBA All-Star game, the MyPARK Championship will pit all three affiliations against one another in weekly rounds of competition. Earn points that count toward the MyPARK Championship, where the winning affiliation will receive a newly designed home park!
Along with getting the KD MVP Bonus Pack which includes 5000 VC, Two MyTEAM Packs, KD's Leg Sleeve & KD's Throwback MyTEAM card, on PS4 you'll also get a 10,000 VC Bonus and an additional exclusive MyTEAM card pack as a PlayStation Plus Member.
We are less than 6 days from the launch of NBA 2K15 on PS4 and PS3 and I could not be more excited with all that we have to offer here at 2K. Lock it in and I'll see you at The Stage.