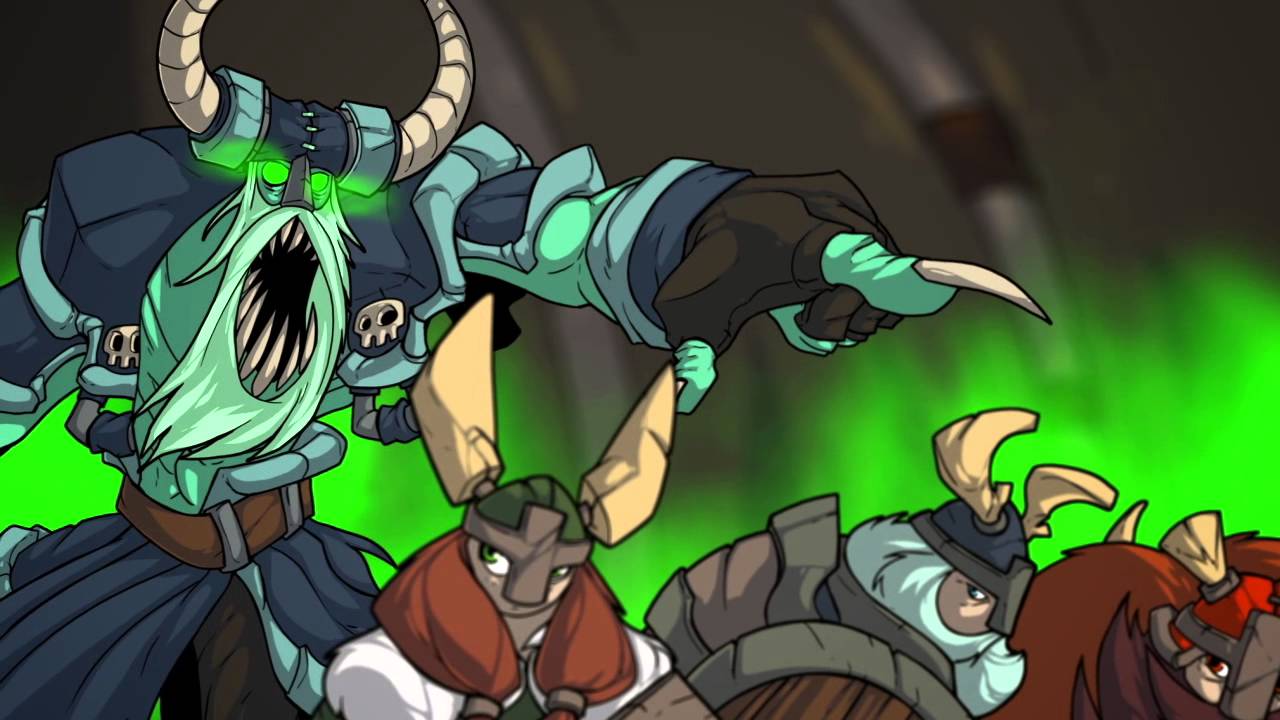 Hi, readers of PlayStation.Blog! We are Slick Entertainment, a small development company from Vancouver BC, Canada. Slick Entertainment is comprised of three friends: Jesse Turner (Artist), Nick Waanders (Programmer), and Caley Charchuk (Designer). We've been working on a new title since the start of the year which we are proud to introduce to you today!
So without further ado, we're happy to introduce our new game Viking Squad! A co-op, beat 'em up coming to PS4 in 2015.
Have you ever wanted to terrorize your cute, cuddly neighbors and take all their heirlooms in the process? In Viking Squad, players lead a viking raid party who are sent on an eternal quest to bring back treasure for their greedy Jarl. Along the way many enemies are fought, items found, and players discover there is something unnatural about the Jarl and his hold on your village.
Gameplay in Viking Squad is similar to your average beat 'em up, but also differs in a few ways. Players can choose from four vikings, each with their own special weapon and move set. Characters can level up and equip different gear, improving their effectiveness in combat and how long they can last on a voyage.
We also place a higher importance on player skill and precision instead of random dice rolls. Players are snapped to lanes to reduce confusion on whether your attack will connect with an enemy or not. Critical hits are not randomly rolled, players need to be well timed in order to land a critical hit, holding their heavy attacks until just the right window to deal the greatest damage!
Every playthrough takes players on a voyage across the sea to raid neighboring enemies. After exhausting supplies your party returns with what you were able to take away, you then re-equip and do it again. Hopefully getting further than you did before! Each voyage has access to different locations and items based on your team's performance — it's a rogue-lite in that sense.
We here at Slick grew up playing brawlers together and are really excited to have you try our take on the genre! Development is going full steam ahead, with the help of the audio warlocks at Power Up Audio we are currently in production aiming for a 2015 release.
Viking Squad will be available for PS4 in 2015. Stay tuned for more news in the coming months!