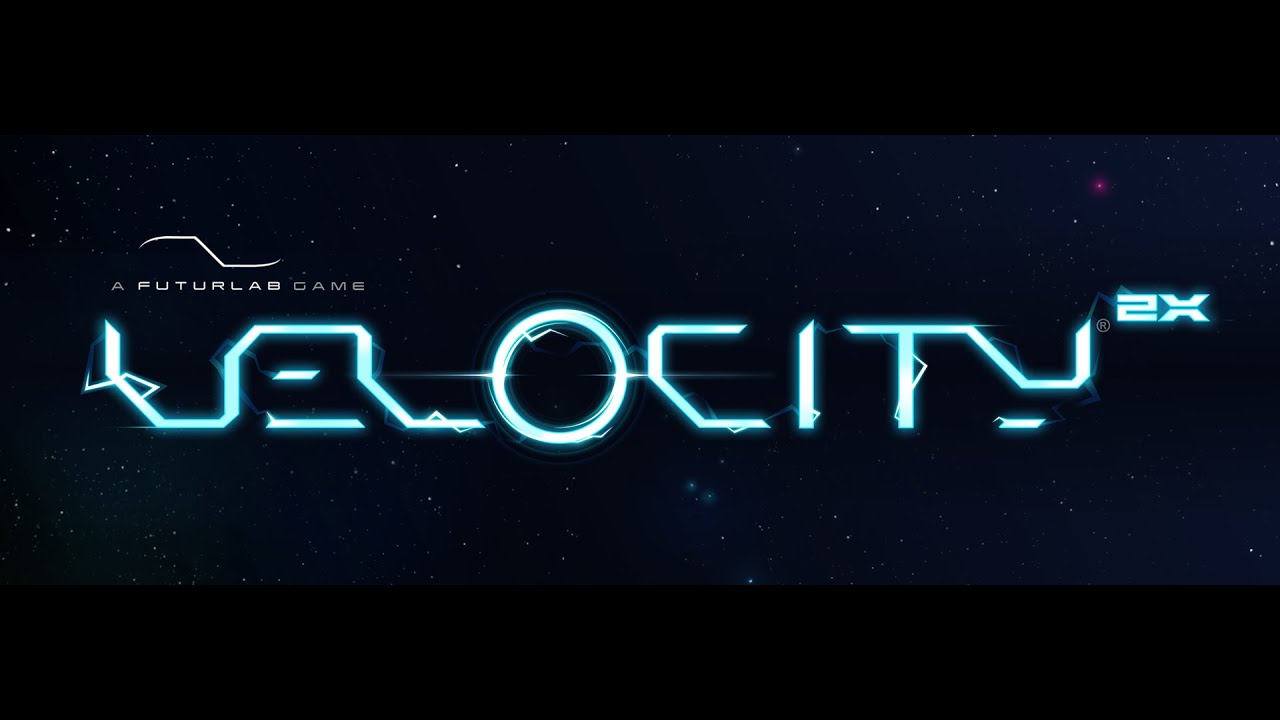 Hi folks, James from FuturLab back again one last time to share our secret to creating a great sequel!
Before I get to that, I need to stress that this post contains MASSIVE SPOILERS for Velocity 2X. So please look away until you've finished it!
We knew that the original Velocity was going to delight and surprise people because we'd added something new, interesting and exciting to the shoot 'em-up genre. This is really important for achieving critical word-of-mouth and great review scores, and as a small studio of just three people at the time, innovation and surprise was our ticket to earning support from PlayStation.
TWICE THE TWITCHY FUN
When it came to designing the sequel, we knew we couldn't rest on our laurels, and had to keep the surprises coming. The first idea for the sequel was to include platforming, as that would provide stable ground to expand upon the cool new features introduced by the first game, and it would drive interest for the game once announced. We also knew that being able to fly inside a boss to destroy it from within would be enough to grab people's attention at release.
Allowing the player to get in and out of their ship was always going to be fun!
Letting the player fly inside a boss was our hook to capture people's imagination at release
However, we also knew it might not be enough to put gigantic smiles on our fans' faces, and coax those nice big 9s and 10s from reviewers. We needed something special; a whole new surprise that would at once delight, excite and simply MELT a player's brain.
Those who have already finished Velocity 2X will know exactly what I'm talking about. For those that haven't finished the game yet, this is your last warning to look away now!
ESSENTIAL CHERRIES
The final three levels of Velocity 2X are the cherries on the cake that bring new meaning to the game's title, and provide a final flourish of gameplay fun as a reward for persevering through the campaign.
It's also the idea that we believed would give reviewers that final reason to push their review scores up to a 9 or a 10.
When we saw these tweets from Sony after delivering an early build, we were pretty confident it was going to do the trick:
We'll never know whether it actually worked, but from the messages we've received from players, it certainly had the impact we desired =)
DUAL CORE DLC PACK
Those that have finished the game have written to us in various forms to ask for more of these levels as DLC, so today I'm here to reveal that's exactly what the next DLC pack contains!
The Dual Core DLC will be available this afternoon for just $2.99 and is cross-buy for PS4 and PS Vita.
CRITICAL URGENCY DLC PACK
Don't forget that the Critical Urgency DLC is available now too for just $2.99 and is also cross-buy for PS4 and PS Vita.
GET PLAYING!
Velocity 2X is available now for $19.99 utilising cross-save and cross-buy for PS4 and PS Vita! Or, y'know, it's free on PlayStation Plus…