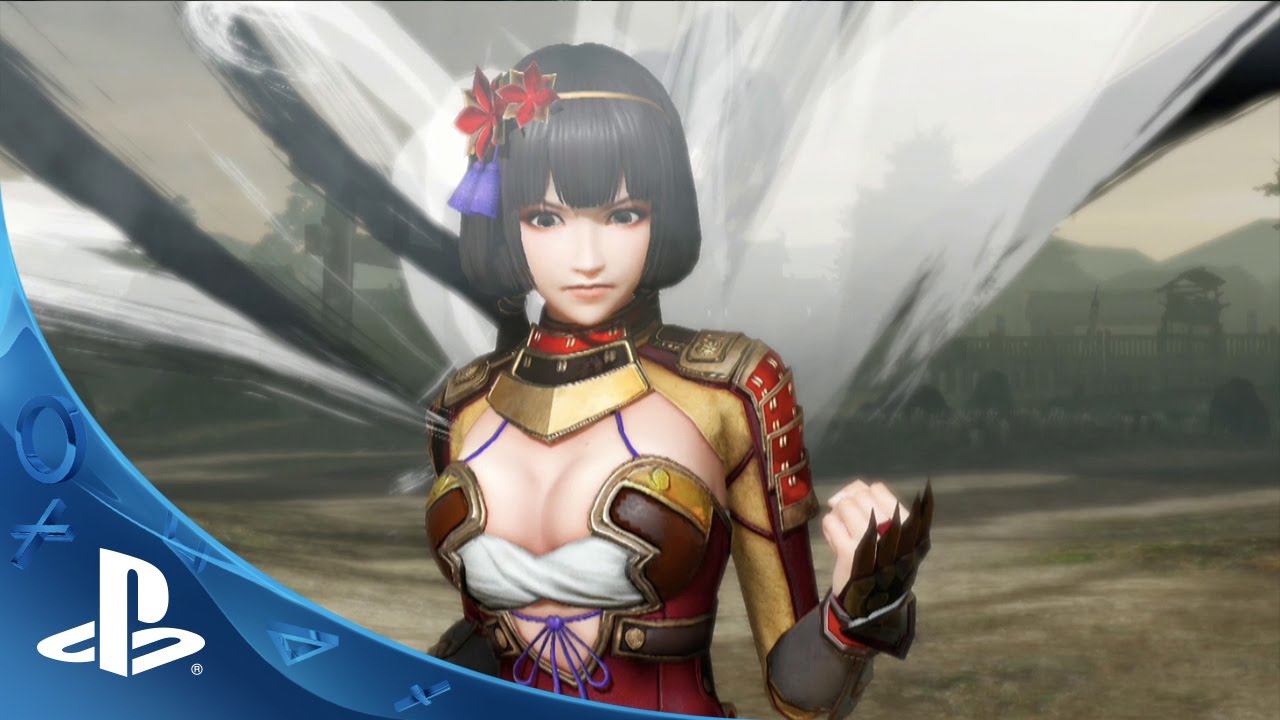 On the eve of TGS, I'm lucky to have so much to be excited about! In the West, I can at last reveal the complete new character roster for Samurai Warriors 4, along with new images and video for them all today. Here in Japan, tomorrow, I'll get to experience reactions to Samurai Warriors Chronicles 3 for the first time… I cannot confirm if this game is coming to the West at this time, but do hope to see Western players experiencing the game for themselves as well.
As we celebrate the 10th anniversary of Samurai Warriors, I thought you might be interested as to how the franchise came to be. Before there was Samurai Warriors, there was the historical tactical action series, Dynasty Warriors, which is based on the accounts of China's "Annals of the Three Kingdoms" (known as "Sangokushi" in Japan), was and still is extremely popular.
Samurai Warriors was conceived around this time as a spinoff of the Dynasty Warriors series. In February 2004, the first ever Samurai Warriors launched on PS2. There was a lot of excitement and hype for the title and the game sold more than one million copies in its first month of release in Japan, establishing Samurai Warriors as a key franchise for Koei Tecmo.
The game has grown steadily since, and for every new installment, new characters have been added making it a popular talking point amongst the fans. For Samurai Warriors 4, we listened to the feedback from our loyal fans and decided to not only add new characters, but also update favorites from the series including Yoshitugu Otani, Toshiie Maeda, Aya, and others.
Today, we introduced the characters Takatora Todo, Kagakatsu Uesugi, and Munenori Yagyu who join the cast of new warriors that includes Lady Hawakawa, Naotora Ii, Takakage Kobayakawa, Kojuro Katakura, Koshosho, Hisahide Matasunaga, Yoshitsugu Otani, Nobuyuki Sanada, and Toshisa Shimazu.
Speaking about the evolution of the series, in addition to new characters, we always strive for an ever-evolving battle system to create the most exhilarating combat possible. In Samurai Warriors 4, some examples include Hyper Attacks which combine rapid movement on the battlefield with high-powered attacks, deadly finishing moves with Mighty Strikes, and the ability to switch between characters in real-time, broadening gameplay within the massive map that awaits players.
Understandably the graphical capabilities and presentations differ between the platforms, but the core essence and fun of the game itself is more or less identical so the players have the option of choosing a platform that best suits their needs. Also the DLC and save data are transferable and can be shared so the players can opt to play on the Vita while on the move yet continue playing it on another system after returning home.
Our team is grateful to all of the fans who have supported Samurai Warriors throughout the years since its initial launch. Without them, the 10 year milestone would have never been reached and we are filled with so much appreciation of just that fact alone.
Obviously we have no intention of stopping here and will continue to explore expanding the franchise into different mediums such as anime and manga, to name a few. We want the fans to be the first to know our next steps for Samurai Warriors, so please look forward to that day.
And most importantly, please do continue to show us your astounding support as it keeps us going day after day.