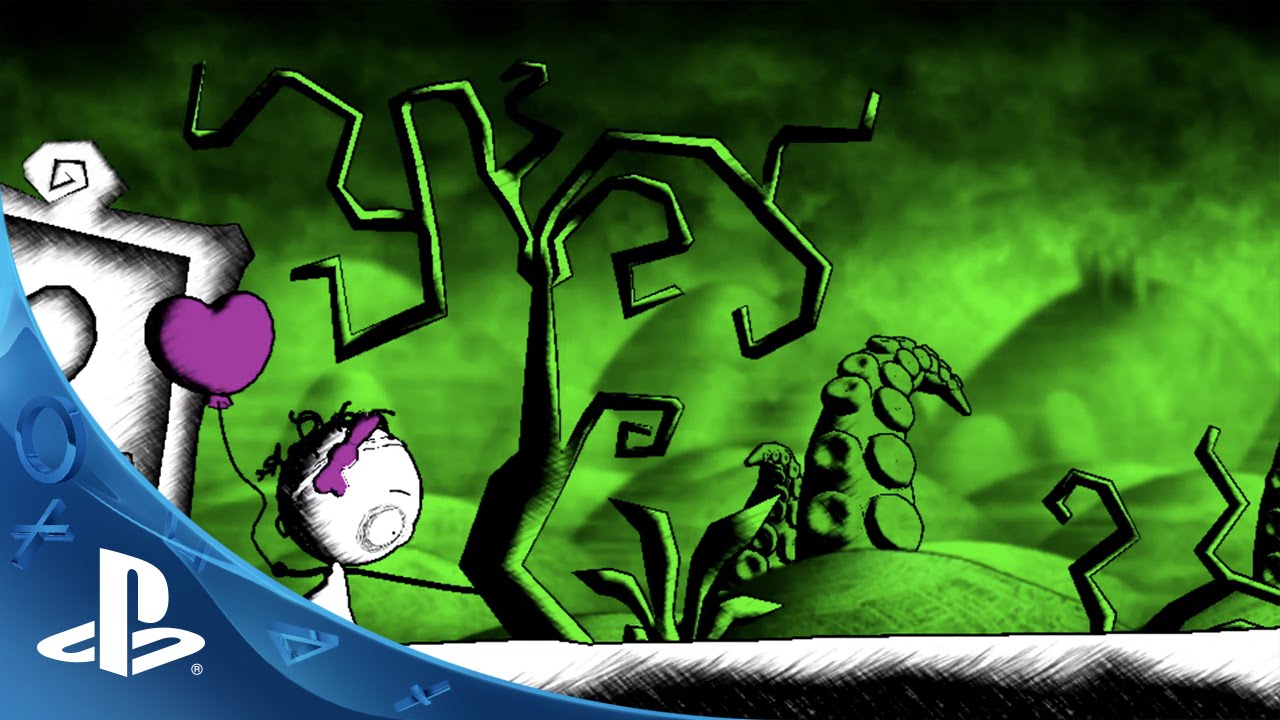 Hey everybody, it's Massimo Guarini here from Ovosonico! To celebrate the launch of Murasaki Baby today, I'm bringing you another developer diary. It's a behind-the-scenes look at the development of Murasaki Baby, which is out now exclusively for PS Vita for $14.99. PS Plus members can pick it up for 20% off / $11.99 during the first week only!
During development, our main focus has been on the interaction with Baby, wanted to make her feel alive to the player so that they could form an emotional bond with her and want to protect her from harm. The simple act of leading her by the hand is one of the areas we spent most development time on, with our focus on making it as believable and lifelike as possible.
We all are passionate about bringing craftsmanship to making games and not just relying on technology. The game has a strong hand drawn style, but this isn't just an effect, almost everything in the game was hand drawn on paper and then scanned. Our amazing artist, Paride Bertolin spends more time drawing with a pen on paper than on a computer, and we think this is one thing that makes the game so visually unique.
Check out the video to hear about how I got the idea for the game, and more about the development of the uniquely styled Murasaki Baby.
We truly hope you enjoy this little adventure as much as we had fun creating it!