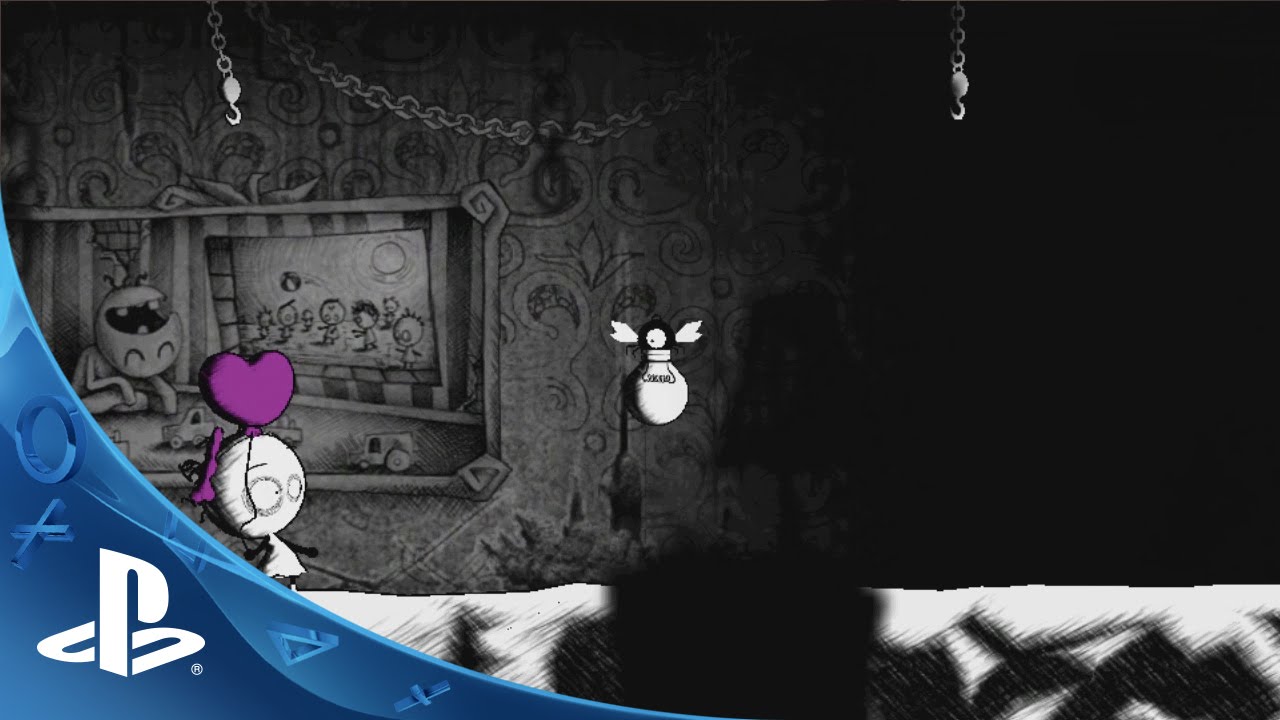 Here's the thing about PS Vita exclusive Murasaki Baby: it's one of the strangest, most subversive games I've played. It seems like studio Ovosonico designed it to deliberately get under the skin of established game conventions, and the result is something I've never quite seen before.
You don't directly control the titular Baby, for instance; instead, you lead her through a disturbing world solely using PS Vita's front touchscreen and rear touchpad (that's right: no buttons or analog sticks at all). As the game progresses, Baby learns from your interactions and gradually becomes a bit more independent.
The game's universe is the real star, starting with the lively sketch-like art direction of the environment and its characters. From the ominous landscapes — which look like Tim Burton fever dreams — to the grotesque character designs, Murasaki Baby is a study in how to make cute creepy.
Watch my playthrough of the game's first chapter to see why Murasaki Baby is worth keeping an eye out when it lands on PS Vita this September.