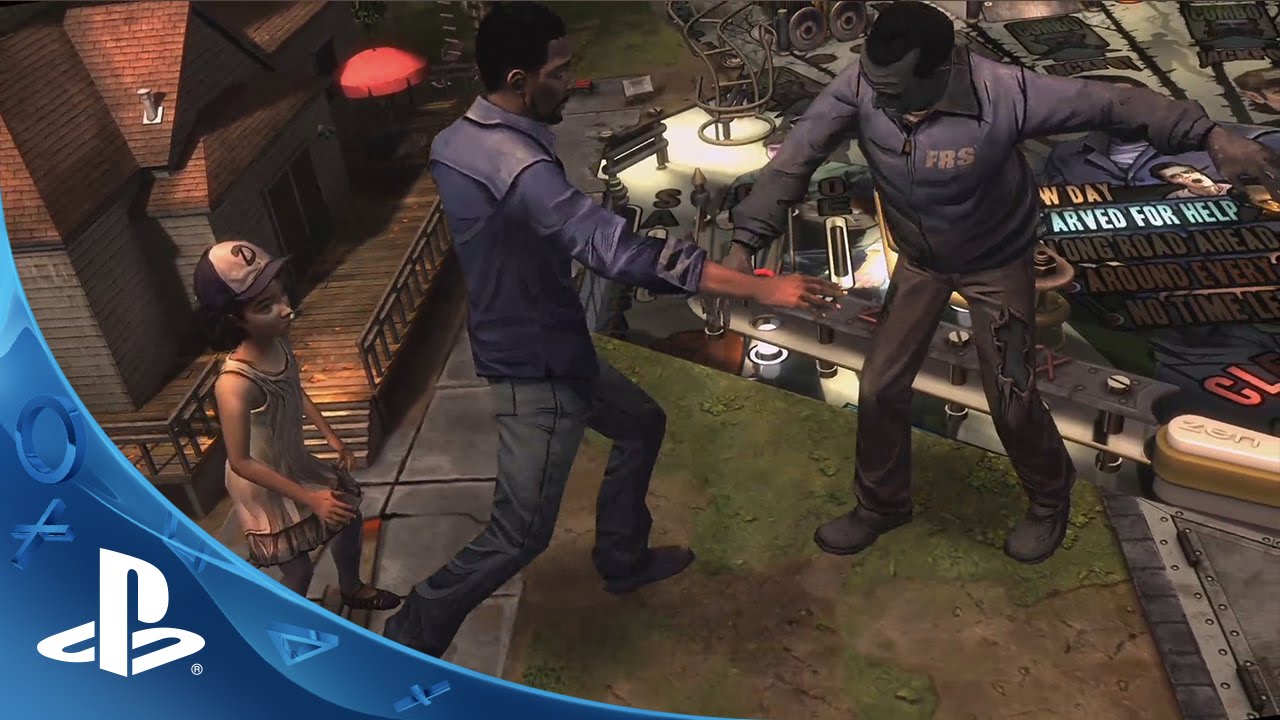 It's finally here! Today you can download the highly anticipated pinball table based on The Walking Dead by Telltale Games and Robert Kirkman for Zen Pinball 2 on PS4, PS3, and PS Vita!
Featuring voice work from the cast of the first season of Telltale Games' The Walking Dead, as well as art from the game, you'll relive key moments and make choices throughout each of Season One's five episodes. With recognizable locations from Clementine's treehouse and Everett's pharmacy in Macon down to the walker-infested streets of Savannah, this new table brings the excitement and suspense that you loved in the original adventure game.
Reminder: As with all Zen Pinball 2 content, be sure to purchase the table on PS3 or PS Vita first, then import to PS4 if you'd like to play on multiple platforms! See you on the leaderboards!