Dark fantasy quests and Cold War operations join together in a massive week of gaming, with tons of new games joining the PlayStation family this Tuesday.
Malthael, the Angel of Death, has invaded the world of Sanctuary in Diablo III: Reaper of Souls – Ultimate Evil Edition on PS4 and PS3. Wade into battle with the new Crusader class, and tackle Act V in one of the most iconic action RPGs in gaming history. Uncover legendary loot, unlock powerful spells, equip awe-inspiring weaponry, and horde mountains of gold in Blizzard's latest chapter in the Diablo series. And for those that already began a quest on the original Diablo III on PS3, carry over hero progress into Reaper of Souls without missing a step.
But that's just the beginning. Keep the world's super powers at bay in Counterspy — a stylized action game set in the Cold War — on PS4, PS3, and PS Vita. Infiltrate enemy positions, use wit and cunning, and keep the governments of the world from tearing each other to pieces.
For a complete list of games coming to PlayStation this week, read on. And enjoy the Drop!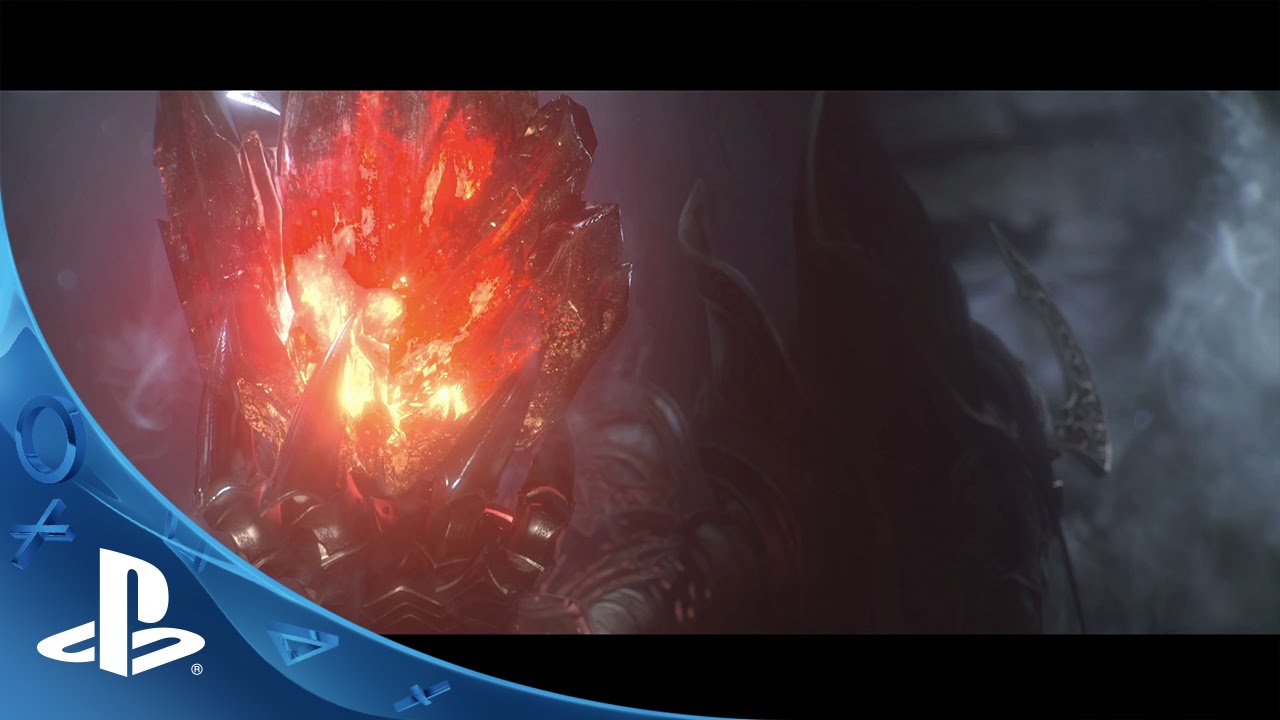 New PlayStation Games This Week
Arcade Archives Rygar
PS4 — Digital
RYGAR is a video game created by Tecmo in 1986 and originally released for arcades in Japan as Warrior of Argus. It's a scrolling platform game where the player assumes the role as the Legendary Warrior.Arcade Archives is faithfully reproduced in the masterpiece of the arcade game.
Counterspy
PS4, PS3, PS Vita — Digital (Cross Buy)
Combining the spy mythology and bold aesthetics of the 1950's and 1960's and set during the Cold War, CounterSpy focuses on the rogue third spy agency, C.O.U.N.T.E.R., that keeps the world's super powers at bay.
Crimsonland
PS Vita — Digital (Cross Buy with PS4 Version)
Crimsonland is an intense, top-down, dual stick shooter where your screen is filled with literally hundreds of aliens, giant spiders, mutant lizards, and more. Complete sixty quests to unlock an array of weapons and abilities, then unleash your arsenal in five survival modes with leaderboards.
Diablo III: Reaper of Souls — Ultimate Evil Edition
PS4, PS3 — Digital, Retail
This Ultimate Evil Edition contains both Diablo III and the Reaper of Souls expansion set, together in one definitive volume. Rise as one of humanity's last defenders and collect legendary loot while mastering devastating new powers and abilities.
Gravity Badgers
PS Vita — Digital
Step into the space suit of valiant gravity badger Captain T Bayback as he ventures into the deadly depths of deep space to save his friends, family, and the universe itself from the threat of the deadly Evil Honey Badgers, aka the Hellsett.
Hotline Miami
PS4 — Digital (Three Way Cross Buy)
Hotline Miami is a high-octane action game overflowing with raw brutality, hard-boiled gunplay, and skull crushing close combat. Set in an alternative 1989 Miami, you will assume the role of a mysterious antihero on a murderous rampage against the shady underworld at the behest of voices on your answering machine.
Kung Fu Rabbit
PS3 — Digital (Cross Buy with Vita Version)
Life in the temple of rabbits hangs by a thread. Universal Evil has struck again and kidnapped all of your disciples. Only you managed to escape. They let you live… They'll soon regret it! Use your agility and combat skills to save your disciples!
The Last Tinker: City of Colors
PS4 — Digital
A joyous platformer frequently compared to Jak and Daxter, The Last Tinker is a colorful adventure set in Colortown, a world built upon creativity, emotion and collaboration.
Plants vs. Zombies Garden Warfare
PS4, PS3– Digital, Retail
Plants vs. Zombies Garden Warfare digs into the trenches with an explosive new Co-op and Multiplayer action experience. Blast zombies and plants across a mind-blowing world that delivers the depth of a traditional online shooter blended with the refreshing humor of Plants vs. Zombies.
Sword Art Online: Hollow Fragment
PS Vita — Digital
With its VRMMO-like genre and world, Sword Art Online: Hollow fragment is an RPG that offers players solid gameplay where combo attacks, execution speed, and knowledge of the opponent will be mandatory to survive.
Tales of Xillia 2
PS3 — Digital, Retail
Continue the epic journey from the first Tales of Xillia game in the worlds of Rieze Maxia and Elympios! Shape the course of events through the choices you make as Ludger while exploring beautiful landscapes, lively towns, and challenging dungeons. Customize character appearances and more to truly own the experience!
Demos and Betas
Crimsonland — PS Vita Demo
The information above is subject to change without notice.