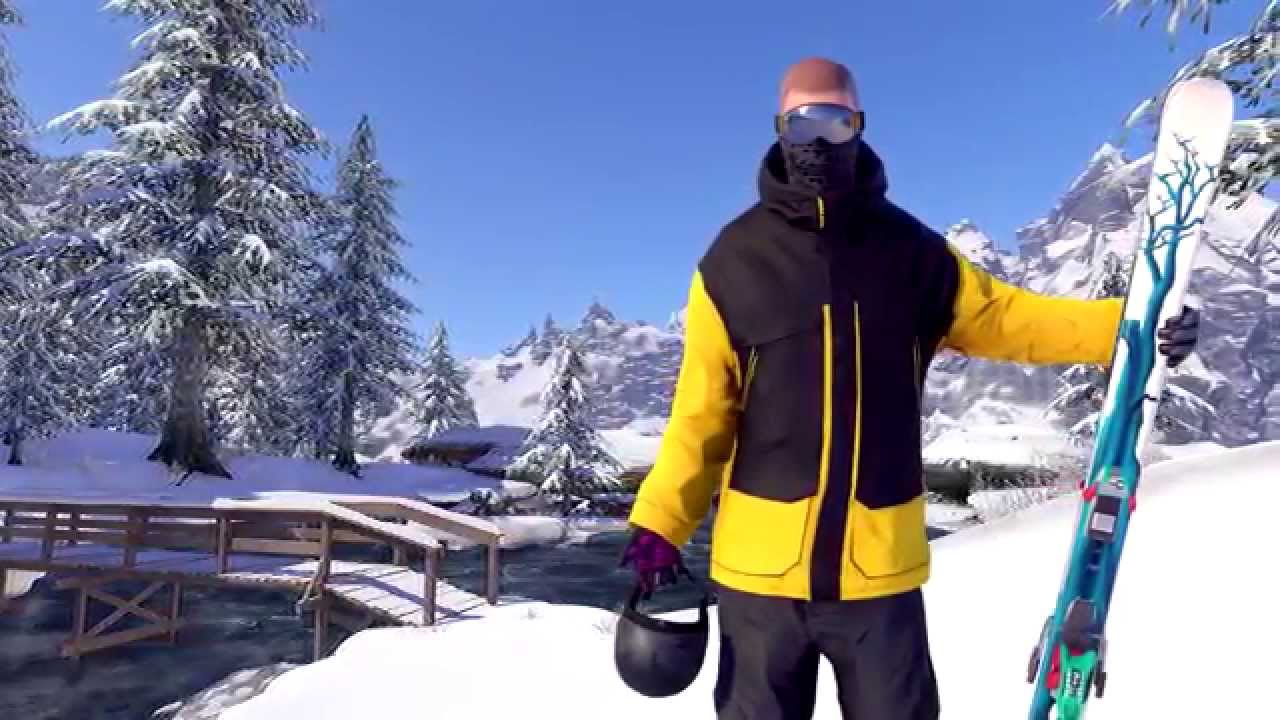 My name is Alexander Bergendahl and I am the CEO and Game Director of Poppermost Productions, an indie studio from Stockholm, Sweden. Poppermost was formed in 2012 and we have quickly grown from a team of three into a team of 10, thanks largely to the success of our first title, SNOW, on PC. Today, we couldn't be more excited to announce that SNOW will be released as a console exclusive on PS4.
With diverse employee experience in modding, AAA and indie development, Poppermost was formed to create something different. With SNOW, our goal is to build the world's first free-to-play, open world, winter sports experience — a game that never restricts the player, but instead empowers them to play however they want.
Most of the Poppermost team grew up skiing and snowboarding during winter holidays, so we wanted to create a game that really captured the rush of speeding down the mountain, the tranquility of being in nature, and the creativity of executing tricks in the park and backcountry.
In SNOW, players may choose to relax and roam around the mountain freely, enjoying varied terrain and beautiful vistas. Or players may decide to compete in events, flaunt their skills, and challenge friends through online matchmaking or global leaderboards. Our goal is and always will be to create amazing and diverse content and never dictate one set path.
Our first open-world mountain, Sialia, is tremendous — it's 8 square kilometers and contains over 20 unique areas that have been carefully handcrafted for gameplay. Players can spend countless hours exploring steep cliffs, dense forests and many man-made areas like villages, a quarry and a hydroelectric dam. Regardless of what players choose to do in-game, they are constantly rewarded with XP and continually progress through the ranks towards unlocking more content, keeping gameplay fresh and exciting.
The game is fully physicalized, meaning that everything is as dynamic as possible, allowing players to really interact with the environment we've built. While exploring, players can mold their world by adding jumps, rails and other features, completely changing the feel of the mountain to reflect their unique style.
Inspired by the incredible video content that today's best athletes create, we have developed an in-game replay and photo-mode system that players can use to create personalized videos and shots of their best runs and biggest airs. We look forward to combining these features with the PS4's sharing capabilities to see what amazing content our SNOW community comes up with.
The player's custom experience truly extends into all areas of SNOW. Before a player even gets to the mountain, they can customize their character from head to toe, choosing from a catalogue of hundreds of real world items in our store – helmets, goggles, gloves, skis, boots, the works. We have partnered with over a dozen of the sport's biggest brands and trendsetters to bring authentic clothing, equipment and events into the game, giving players ultimate style and individuality.
Launching on PS4 is the perfect step for SNOW as a fast-growing indie title. Right now we're just showing off skiing, but plan to feature snowboarding and other winter action sports as well. As we work to constantly expand the world of SNOW and make the open-world experience even better, PS4 will be there for us with the unmatched tools and technologies they offer small developers.
We really look forward to our PS4 launch, bringing the unique experience of SNOW to the latest generation of consoles.