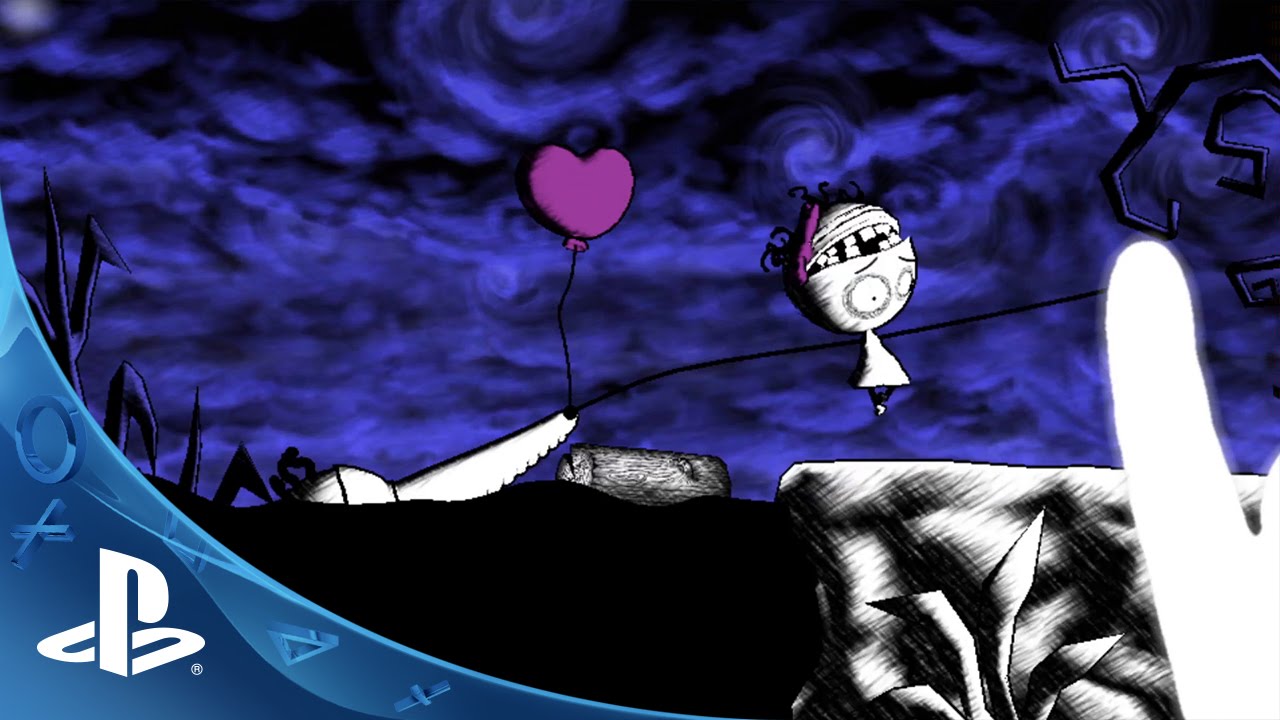 Hi all, today we'd like to share some more details with you on the world of Murasaki Baby. We're currently hard at work putting the finishing touches on the game. We're excited to announce that she'll be arriving on your PS Vita in early September for $14.99 and we can't wait for you to meet her and wander around her weird world!
We're also really pleased to announce the collaboration with renowned music composer Akira Yamaoka who has created an exclusive music track for the game. Yamaoka-san is best known for his eerily ambient Silent Hill soundtracks, and he has partnered up with Ovosonico music producer & co-founder, Gianni Ricciardi to create a truly weird and wonderful soundtrack.
For those who've never seen Murasaki Baby before, this is a game where you lead Baby through a unique land of nightmares on the quest to find her mother. By simply holding her hand you have to solve the puzzles as you go and help her reach her goal.
Along the way you'll encounter different characters, which you'll need to help so that they can help you on your journey. You can see some of the new characters, such as Bunny Boy, a disco kid who's been swallowed by a TV addicted rabbit. Pretty weird, eh? And so you have to find a way to free Bunny Boy from his nightmare so he can help you escape from yours.
The game has four different chapters which all have a unique set of moods. The player can swipe the Rear Touch of the Vita and change the mood in the game. Each mood grants the player a different ability, which affects Baby's reality, which can be used to get through the puzzle situations.
Stay tuned for much more information over the coming weeks where we will be giving you more behind-the-scenes insights of the development of Murasaki Baby and exclusive interviews with Ovosonico's creative lead, Massimo Guarini and the rest of the team.
We're delighted to bring you Murasaki Baby in September for $14.99, and we can't wait for you to meet her soon!