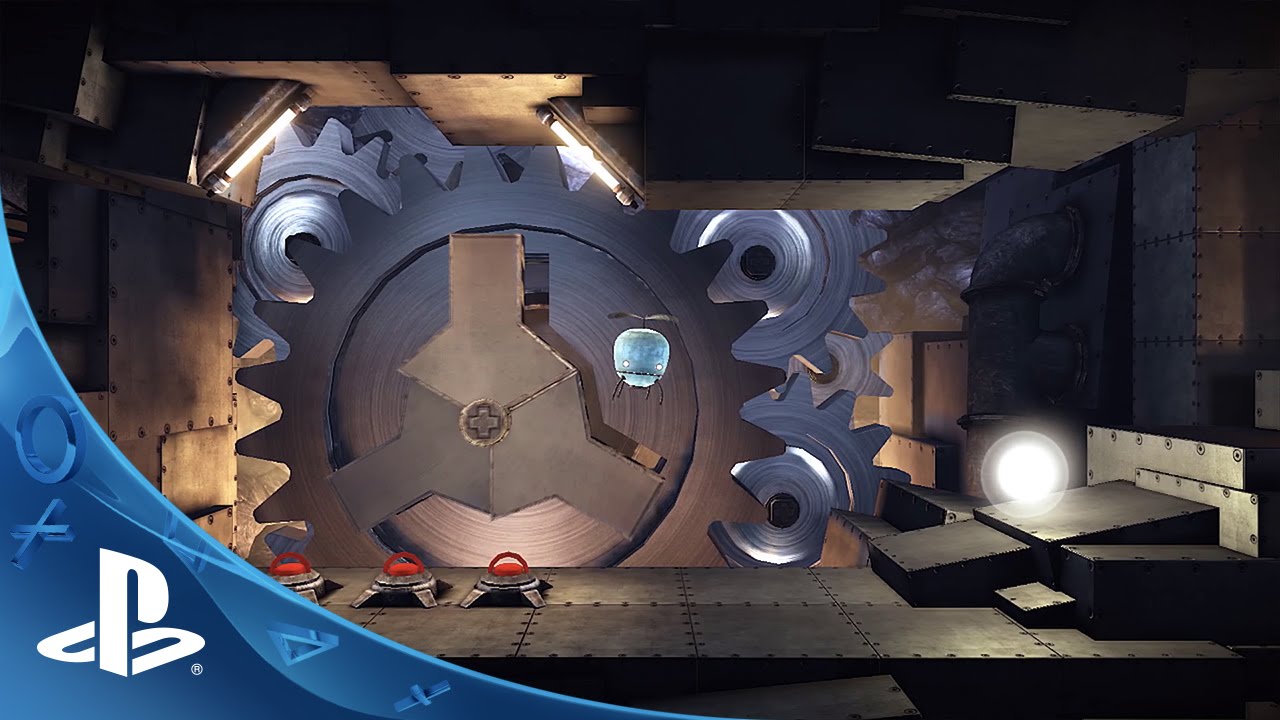 Hi everyone! This is Jakub from Grip Games, the team that brought you The Impossible Game and the upcoming Jet Car Stunts. It is my pleasure to be finally able to tell you about our next great project that we are working on right now – Unmechanical: Extended Edition for PS3, PS4 and PS Vita.
Unmechanical, originally made by Talawa Games and Teotl Studios for PC, is a gorgeous puzzle platformer that won numerous awards for its visual design and, even more importantly, won the hearts of players all around the world. It now finally comes to the PSN in an extended edition that brings new puzzles and story, published by Grip Games.
If you have never heard of Unmechanical before, it may remind you of some of the classic games in the genre, like Limbo, Machinarium or the Oddworld series. You control a little flying robot that has been kidnapped into a strange underground complex. In order to get out, you will have to solve the mystery of this strangely un-mechanical place and also solve numerous puzzles along the way. See the trailer to experience the unique feel of the game and see what's waiting for you in the world of Unmechanical.
The Extended edition brings a completely new adventure in the underground complex, where we learn more about the secrets of the place and meet new characters. This content is exclusive to game consoles and you won't be able to play it anywhere else.
Unmechanical: Extended Edition is made using the Unreal Engine technology and that means it is going to be gorgeous to look at. It runs at 60fps and 1080p on PS4, and it may be one of the best looking games for PS Vita yet. You can, of course, count on cross-buy once the game is released.
It will come out later this year, or at the beginning of the next. We will be showing you much more from the game in the coming months here at the PlayStation Blog. You can find out more right now at the game's official web page, our Twitter, or Facebook.
I will be around to answer your questions here, so feel free to ask me anything that you would like to know about Unmechanical: Extended Edition!