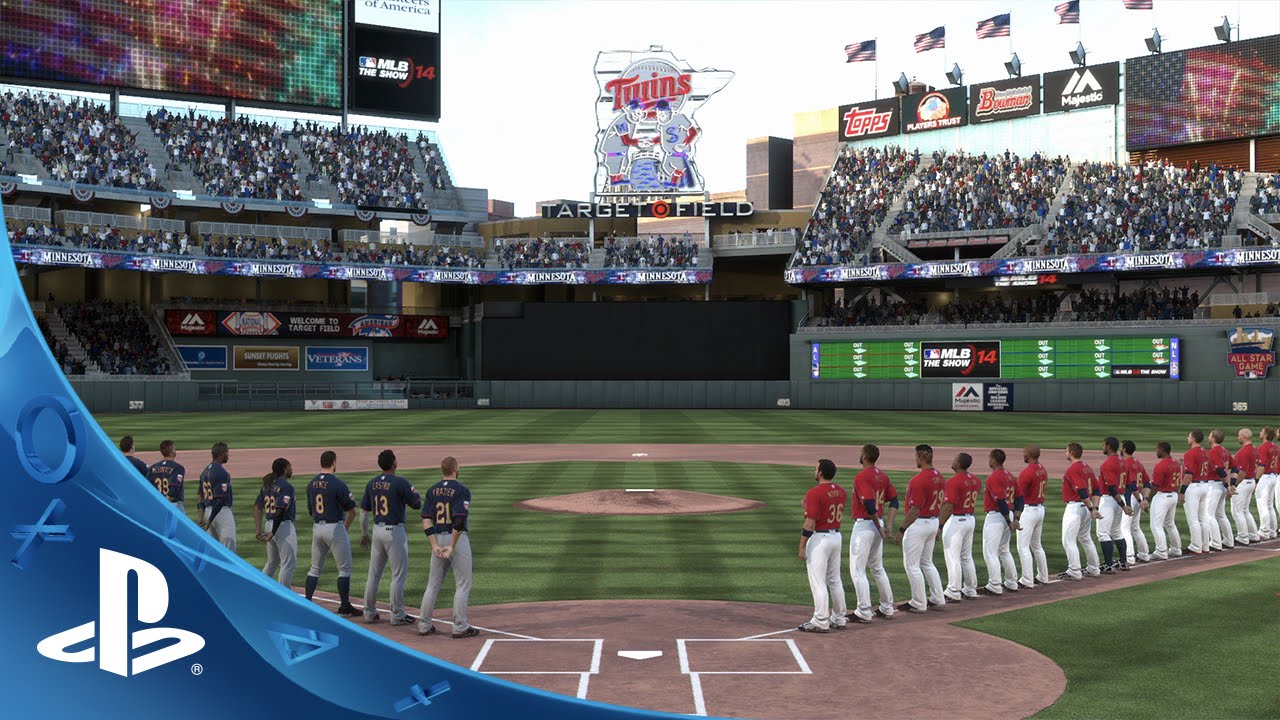 Major League Baseball's biggest stars will descend on Target Field in Minneapolis, MN next week for the 2014 All-Star Game. With the 85th Midsummer Classic around the corner, we felt it was only right to try and predict the outcome of tomorrow night's game using the highest rated and most realistic baseball simulation available, MLB 14 The Show for PS4. Here's a look at some of the video highlights from the game, courtesy of The Show.
It took three and a third innings for the scoring to start, and with back-to-back doubles from Carlos Gomez and Andrew McCutchen in the top of the 4th, the NL got on the board first. The AL responded in the bottom half of the inning when Andrew Jones singled, stole second, and hustled home on a Josh Donaldson base hit.
After trading runs in the bottom of the 6th, Alex Gordon scored on an Andrian Beltre triple to tie the ballgame at 3. For the first time since 2008, it would take extra innings to determine who would get home field advantage for the World Series.
The Reds' Todd Frazier was the hero for the NL in the top of the 10th as he launched a two-run home run to straight away center to put his team on top 5-3. In the bottom of the 10th, Frazier's teammate Aroldis Chapman shut the door and earned the National League a 5-3 win, and home field advantage in the 2014 World Series.
Tune in tomorrow night at 8:00PM ET on FOX to see if our prediction holds up.
Additionally, San Diego Studio is constantly working on improving your gameplay in MLB14 The Show. Therefore, we want you all to know that we continue to work on improving online stability. We have just completed a patch and are working to get it through final testing for public release. We plan to have more information soon.