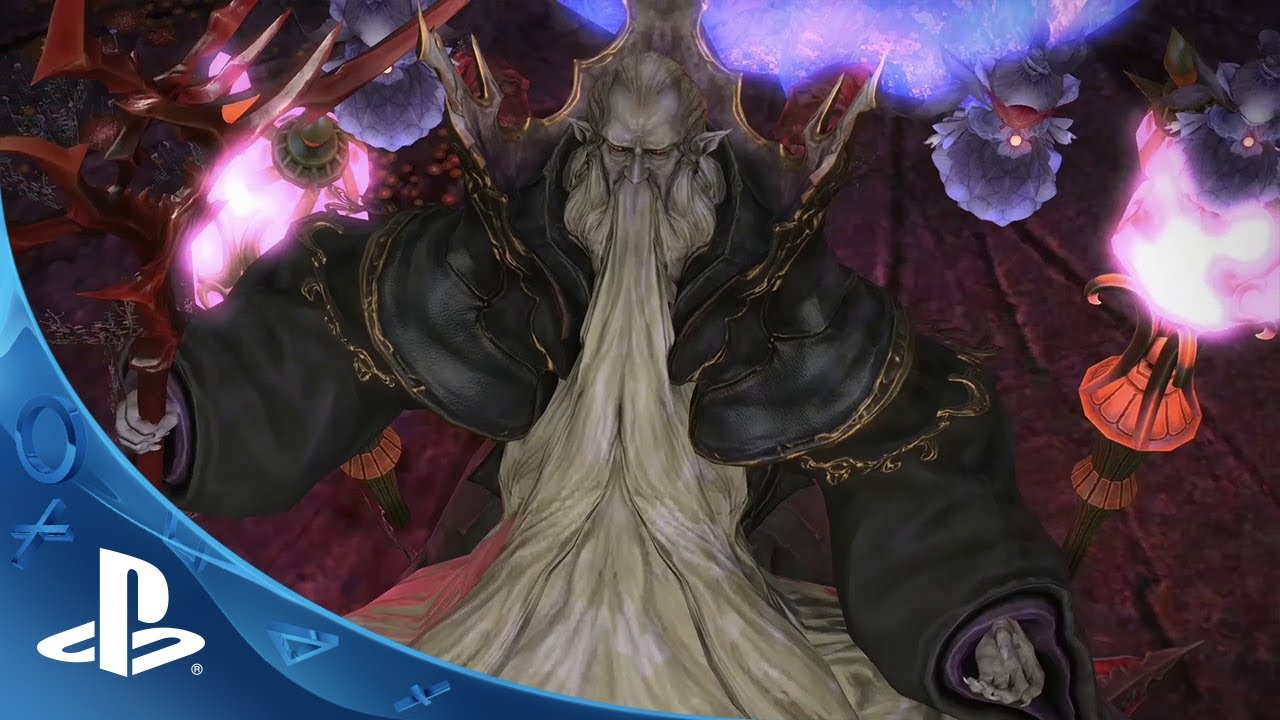 Good morning, everyone!
Every few months, something magical happens here at Square Enix. While we're watching all of you adventurers, fighting your way through Eorzea, we think to ourselves "We should give them more. We can give them more. It's been three months already!" – and then, in a secret and mysterious ceremony, High Priest of the Code Yoshida-san gets the dev team together, places a development PC in a magic circle, together with some Final Fantasy artifacts, energy drinks and fast food, and, using ancient magic, summons forth a mighty content update!
Well, ok. There may be a lot more actual work and a bit less actual magic involved. But that doesn't change the fact that as you are reading this, the update has just been applied to the servers! Also, I'd really love to see the scene described above in art form – any artists reading this…?
What do you mean, you don't know what this update adds to the game? We can't have that. Watch the 2.3 trailer right here, right now, and then tell me you're not looking forward to joining in!
When you next log into the game, you will…
Continue your story in the main scenario and learn more about the dangers from which you have to defend Eorzea!
Tackle new side story quests, giving you a deeper insight into the lore of the world.
Fight for your Grand Company in Frontline, the brand new three-faction PvP mode with up to 72 players in the same battle!
Fight your way up the Syrcus Tower in the Crystal Tower, defeating enemies that the long-time Final Fantasy fans among you might remember dearly!
Discover why you have to fight Ramuh, the Lord of Levin, widely renowned as the wisest of the Primals.
Make your way through the new Hard mode versions of the Tam-Tara Deepcroft and the Stone Vigil dungeons.
Explore the brand-new, stunning outdoor dungeon Hullbreaker Isle.
Hunt down the most notorious feral beasts that have ever plagued Eorzea.
Raise and train your Chocobo and make him the very best, like no Chocobo ever was!
Relax in your brand-new private chambers in your Free Company's house.
So, what are you waiting for? Why are you not downloading yet? Oh, you are? Well, then you can read over the complete patch notes on the Lodestone while you wait. But be warned, there's a lot more detail on the new content than I could've squeezed into this article!
Be sure to let us know what you think about the newest update in the comments, and as usual, I'll provide answers to questions wherever possible :)