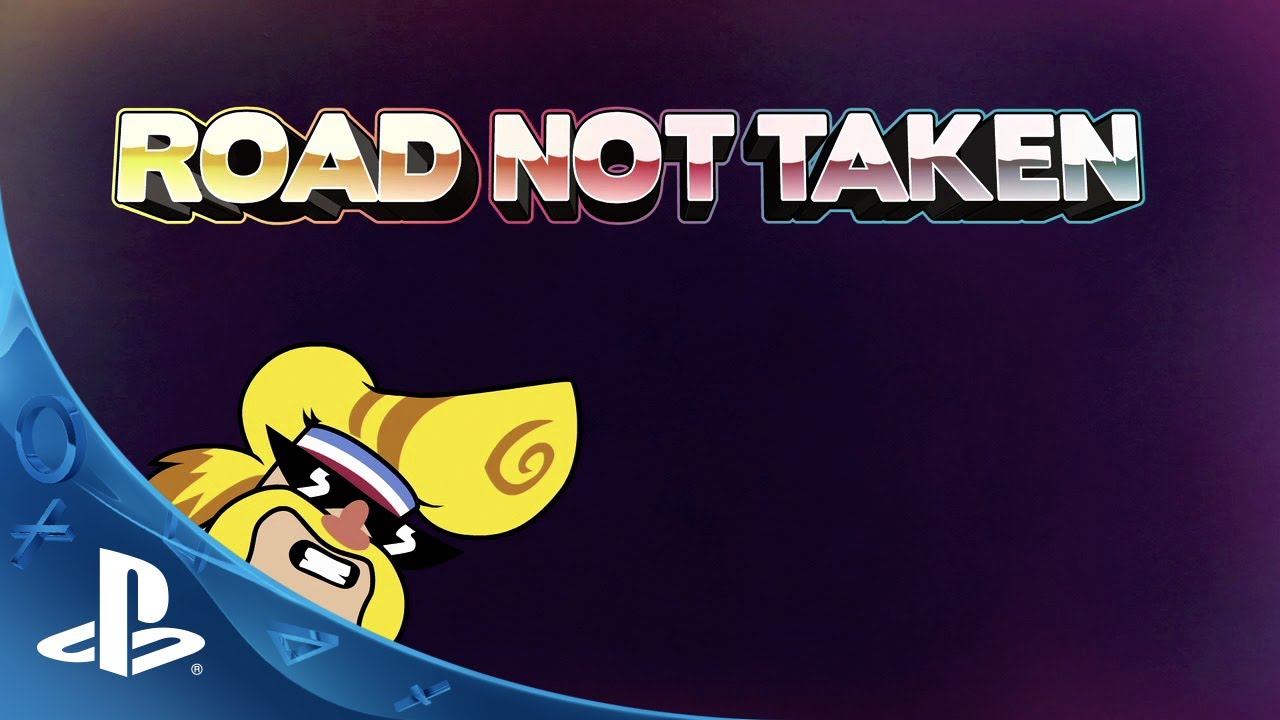 Hi folks! We're thrilled to announce the official release date of Road Not Taken! It'll be coming to the Playstation 4 on August 5th, 2014 and the PS Vita later this Fall. To celebrate this announcement, we've put together a new trailer! This one is a bit, er, unusual. You might need to have lived through the late 80s or 90s to really get it. ;-)
If this is your first time reading about Road Not Taken, we've written a ton of blog posts about the game and it's development. Some of our favorite posts are this one about our inspiration for the game and this one about the changes we've made in reaction to playtests.
Lastly, we'd also like to take this opportunity to share some free artwork with everyone, in celebration of our launch date announcement! Our lead artist Brent Kobayashi has whipped up some wallpapers to decorate your various and sundry devices. :-) If you love this art and haven't already done so, check out Brent's earlier post detailing his inspiration for the art of Road Not Taken.
1280×1024 – 1600×1200 – 1920×1200 – 2560×1440–iPad – iPhone 4 – iPhone 5 – Twitter
1280×1024 – 1600×1200 – 1920×1200 – 2560×1440 – iPad – iPhone 4 – iPhone 5 – Twitter
1280×1024 – 1600×1200 – 1920×1200 – 2560×1440–iPad – iPhone 4 – iPhone 5 – Twitter
1280×1024 – 1600×1200 – 1920×1200 – 2560×1440–iPad – iPhone 4 – iPhone 5 – Twitter
1280×1024 – 1600×1200 – 1920×1200 – 2560×1440–iPad – iPhone 4 – iPhone 5
1280×1024 – 1600×1200 – 1920×1200 – 2560×1440–iPad – iPhone 4 – iPhone 5
1280×1024 – 1600×1200 – 1920×1200 – 2560×1440 – iPad – iPhone 4 – iPhone 5 – Twitter