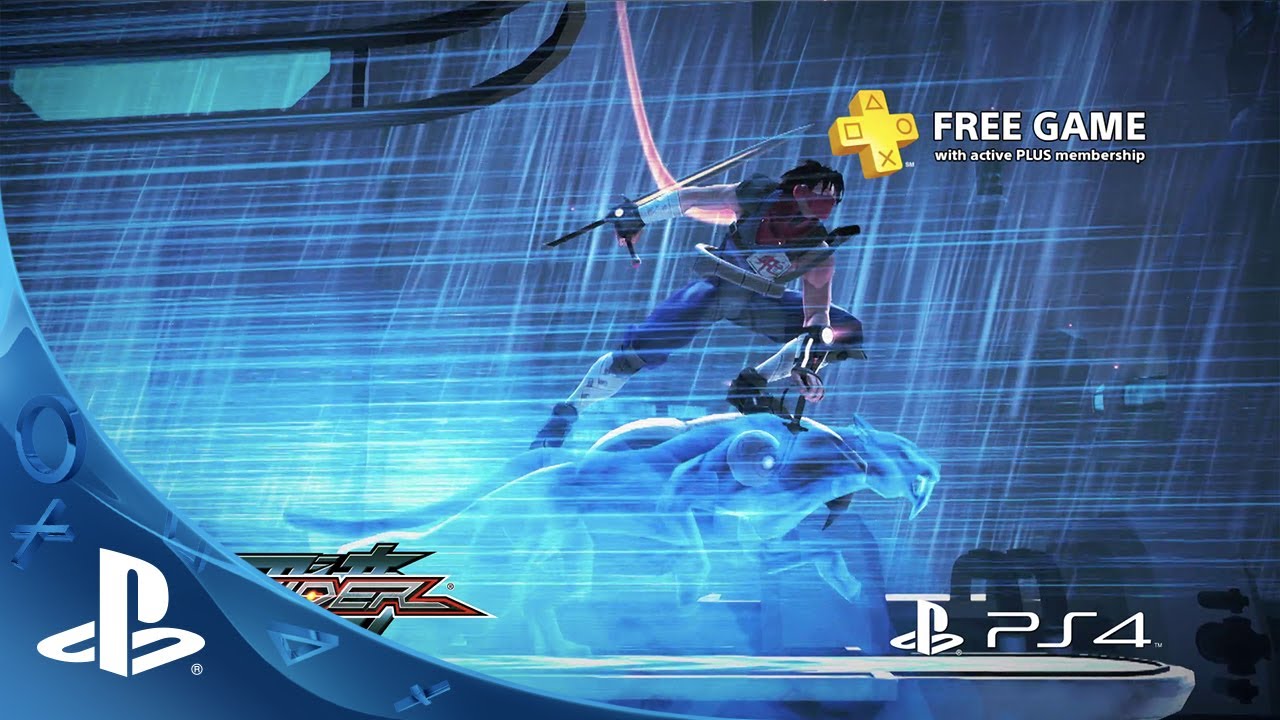 This month, PlayStation Plus members can download Towerfall Ascension and Strider on PlayStation 4. Towerfall Ascension is a great excuse to invite a few friends over for an evening of fierce fun and local competition. It features simple mechanics, but it'll take some time to master shooting and catching arrows, head stomping and strategically using power ups. Our second PS4 game is Strider, a reboot of one of gaming's most renowned action series. As you aim to assassinate a heavily guarded target, you'll employ a plethora of cyber-ninja skills and upgrades you collect along the way.
On PS3 we have the critically acclaimed action-horror title Dead Space 3 and a physics puzzle game called Vessel. Dead Space 3 continues the story of Issac Clarke and his constant run-ins with the freaky Church of Unitology and their Necromorphs. A new co-op mode is a nice addition to the franchise, and playing with a friend will unlock some exclusive content. If you enjoy puzzle games, try out Vessel – a title with an incredible liquid physics engine. Each puzzle requires you to think about the properties of various forms of liquid, whether it's lava and steam or chemicals, in order to minimize the threat of chaotic robots you created.
Finally, on PS Vita Plus members get Muramasa Rebirth and Doki-Doki Universe. Muramasa Rebirth is one of the prettiest games on Vita, with equally lovely backdrops and boss designs. You'll hack and slash via two different characters' perspectives, a possessed princess and fugitive ninja, and you can craft consumables as well as new swords. Then there's the unique experience of Doki-Doki Universe, where you'll explore the universe as an adorable robot appropriately named QT3. As you investigate what humanity means, the game will track your decisions and develop a personality profile, so you'll actually learn more about yourself as you play.
Since all these games will be free for PS Plus members starting next Tuesday, July 1st, we will wrap any additional Plus updates into our weekly Store post each Tuesday.
July PlayStation Plus Preview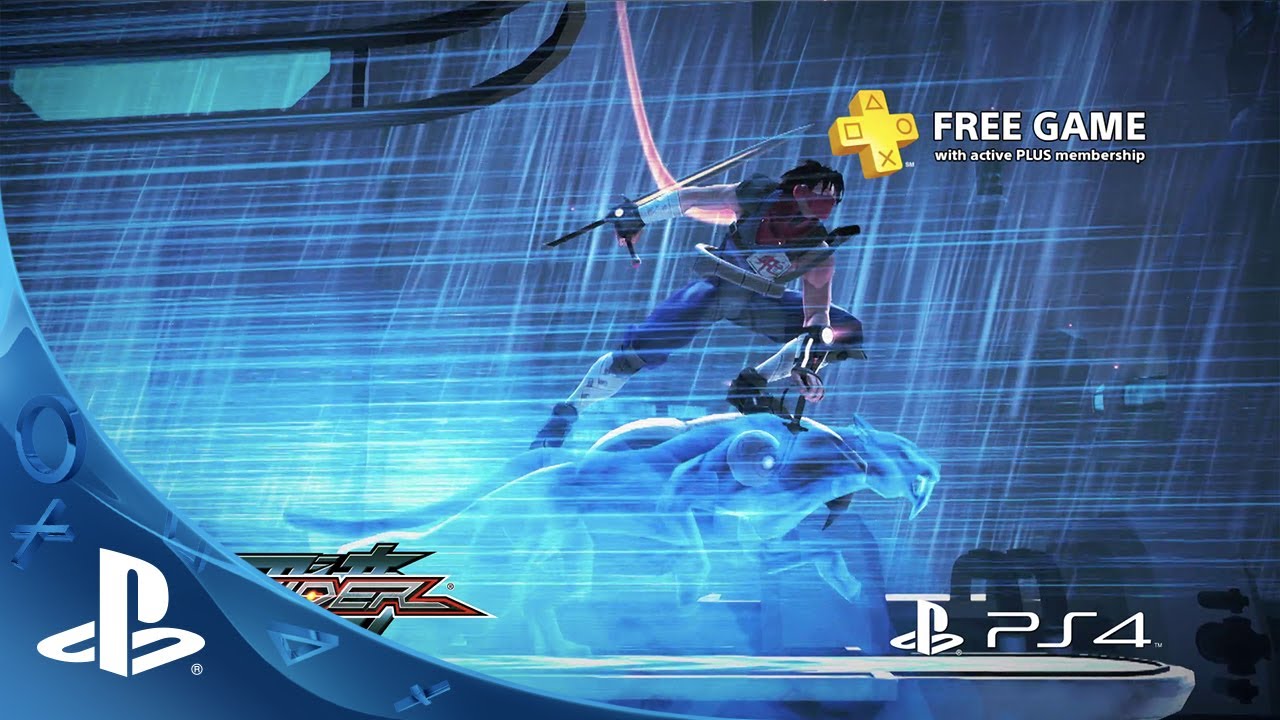 Become a PlayStation Plus member
Free for PS Plus members
TowerFall Ascension is the definitive version of the hit archery combat game. Inspired by classics from the golden age of couch multiplayer, it's a local party game centering around hilarious, intense versus matches. The core mechanics are simple and accessible, but hard to master and combat is fierce. Loot treasure chests for game-changing power-ups, master the art of catching arrows out of the air, or descend on your foes and stomp them into submission. TowerFall is best played competitively with friends, cross-legged on the floor within punching distance of each other.
Free for PS Plus members
Strider returns in a brand new adventure, complete with incredible side-scrolling action, and lightning fast combat all in a massive interconnected world! Download the full game now and become the original assassin!
Free for PS Plus members
Dead Space 3 brings Isaac Clarke and merciless soldier John Carver on a journey across space to discover the source of the Necromorph outbreak. Crash-landed on the frozen planet of Tau Volantis, Isaac must comb the harsh environment for raw materials and scavenged parts. He will then put his engineering skills to the ultimate test to create and customize weapons and survival tools. Play together with a friend or alone as Isaac Clarke using the seamless new drop in, drop out co-op functionality. Each mode offers unique story elements and gameplay.
Free for PS Plus members
Vessel is built on an optimized liquid simulation featuring flowing water, scalding lava and steam, reactant chemicals, glowing goo, the mysterious 'protoplasm', and more. Each liquid has unique properties and mixes with other liquids for dramatic effects.
Free for PS Plus members
From master video game developer Vanillaware comes Muramasa Rebirth, an action RPG that blends the vibrant and beautiful world of Japanese mythology and high flying, fast-paced action! Enter a world where demon, samurai and other deadly enemies vie to destroy you as you search for the fabled Demon Blades. Become the possessed princess Momohime, as you travel West, or the fugitive ninja Kisuke, as you travel East, through mythical Japan battling anyone who stands in your way.
Free for PS Plus members
Embark on a journey with QT3 to discover humanity and engage with bizarre characters to learn more about them, and hopefully, learn more about yourself along the way.
This Full Game Includes:
– 18 Story Planets: Venture to uniquely themed planets such as "Brrr" or "New Hawaii" and meet an array of quirky characters
– 15 Additional Personality Quizzes: Receive personality reports by taking fun quizzes
– Doki-Doki Universe™ Starter Pack contents: Doki-Doki Mail, 16 Personality Quizzes, QT3's Home Planet, and Tutorial Planet
We want your feedback so please take a moment to take our poll and leave us a comment below. To chat about all things related to PlayStation with a massive community of gamers, head over to the PlayStation Community Forums and make your voice heard.