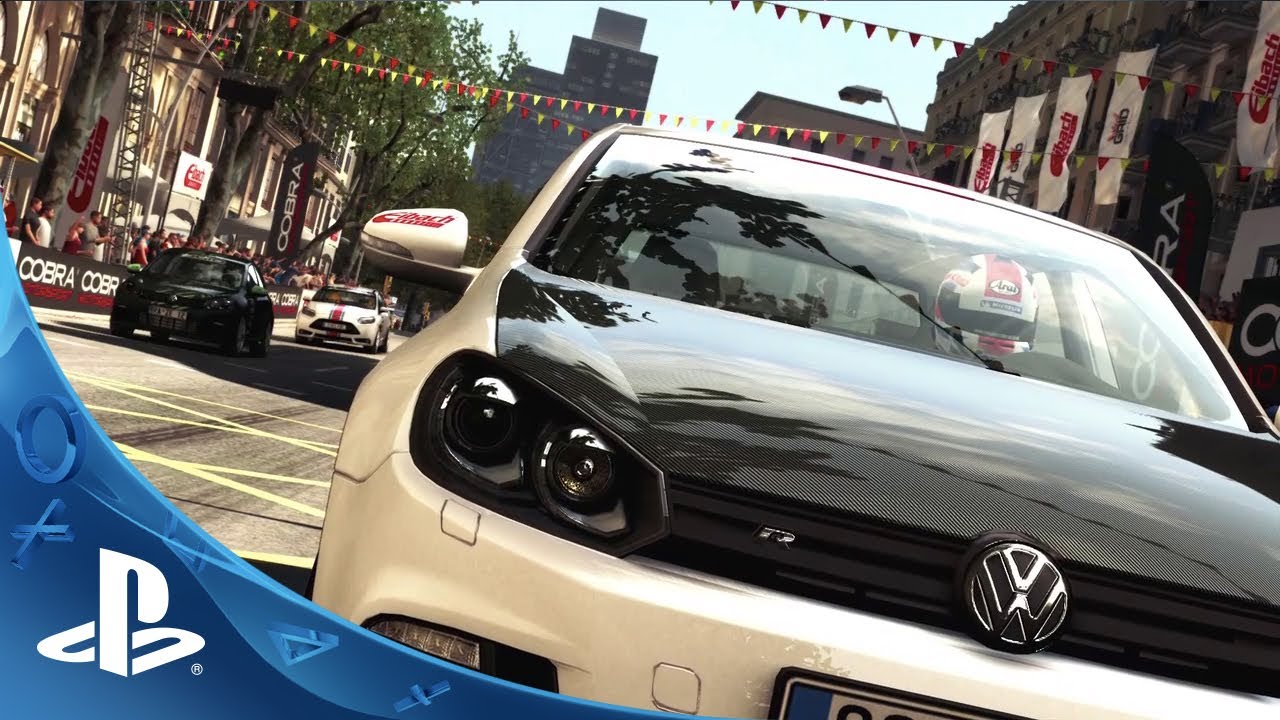 Great news, racing fans — next week, GRID Autosport arrives and brings with it an authentic racing experience with five distinct disciplines, 80+ cars, and 22 locations straight onto PS3. But before the racing begins, we wanted to share our launch trailer with you, which you'll find conveniently located below:
Have you heard about the new RaceNet Clubs feature? No? Well, let's dive in!
RaceNet Clubs will allow you to form your own online groups where you can compare progress, and battle for overall supremacy with other clubs.
Each club will have the opportunity to design their own livery and racing in a car with a club livery applied to it will grant the club experience based on the driver's performance. It will certainly be a formidable sight when you join an online race and find yourself up against a group of drivers all racing in the same club colors.
There are various sections within the Club HQ where you can view club details or check on its performance. The roster, for example, is the perfect place to gain quick access to a club's drivers, see the number of races they completed, championships taken part in, wins, podiums and lifetime points. Alongside this, stat tracking is also present within the club section and you'll be able to see how many wins and podiums a club has earned across its entire roster of drivers.
The Club HQ is also home to the Club Garage, the place where a selection of all the best cars the club members own are put on display. See their stats and compare them against your best cars. It's also the area that club admins will be able to utilize to manage the club, promote players, change the club logo, or edit the recruitment status.
We can't wait to see the PlayStation themed clubs that you create!
Before we race off and perform last minute preparations, we should mention that you can now pre-order GRID Autosport via PlayStation Store. All pre-orders receive the GRID Autosport Black Edition which expands the game with additional content; including the Mercedes-Benz SLS AMG Coupé Black Series, Black Edition White Ravenwest Liveries, 20 Black Edition online livery patterns, and 10 new premium sponsors with objectives.
We're incredibly excited about bringing GRID Autosport to PS3 and we look forward to seeing you on track next week on June 24th!