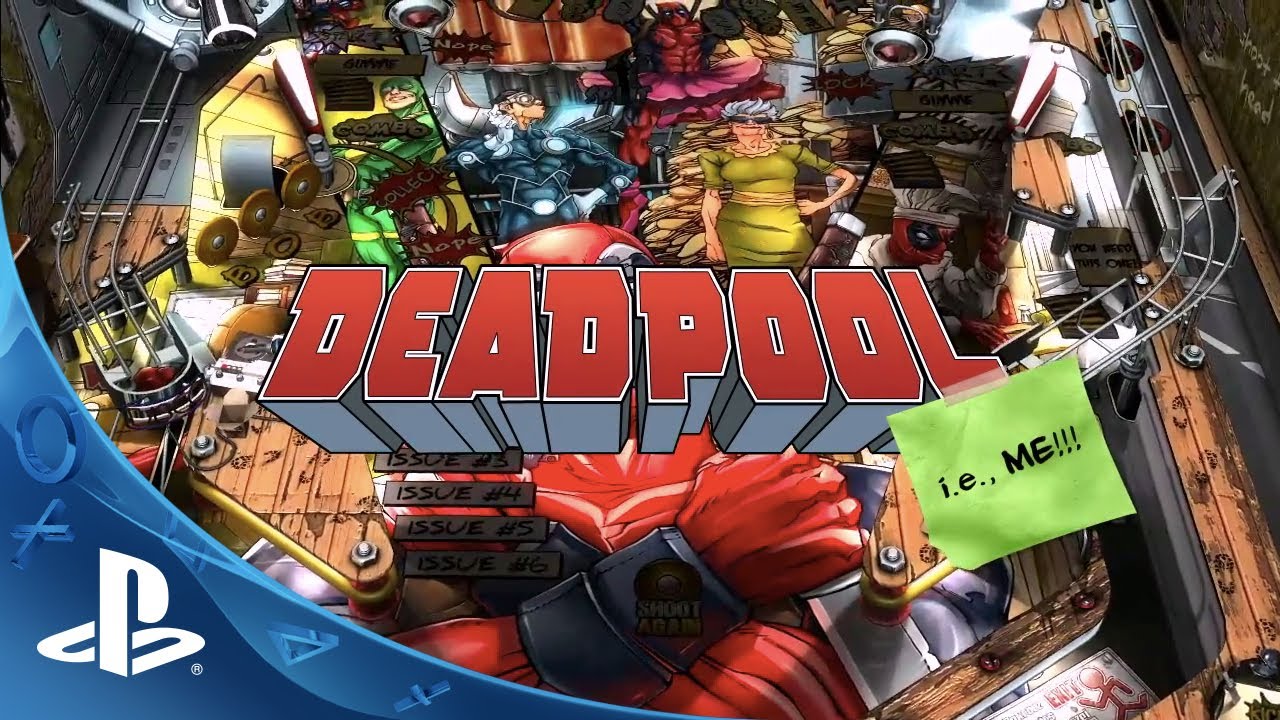 After months of coercion, threats, and highly inappropriate late night texts (seriously, Wade, how can you really expect anyone to physically be able to do that with a duck!?), Zen Studios have agreed to create a virtual pinball table for the one and only Merc with a Mouth, Deadpool. Coming to Zen Pinball 2 NEXT WEEK, the table will offer exciting pinball action, true-to-the-character gameplay, and may actually afford the team at Zen some peace and quiet when it releases.
In all seriousness (well, some seriousness, at least), Zen Studios is extremely excited to be working with the fine folks at Marvel to bring Deadpool fans a pinball experience that is as true to the character as you can get. Featuring the supreme voice talents of the one and only Nolan North as Deadpool, this table will capture the acerbic, fourth wall-crushing attitude of the character, as well as other supporting characters from the Deadpool universe, including Blind Al, Weasel, Lil' Deadpool, and more. Please humor the Merc with a Mouth by watching the trailer below, will ya?
Deadpool's pinball debut will feature a dynamic table that will switch at his whim, quick-time events, a "Blind Mode" courtesy of Blind Al in which only the ball, flippers and target lanes are visible, and even a mode where the player can help Deadpool take down some of his most nefarious enemies: raging comic book fans!
Deadpool will be coming to Zen Pinball 2 next week (June 24th), so dust off your dancing shoes and synchronize your watches, because it's about to go down!