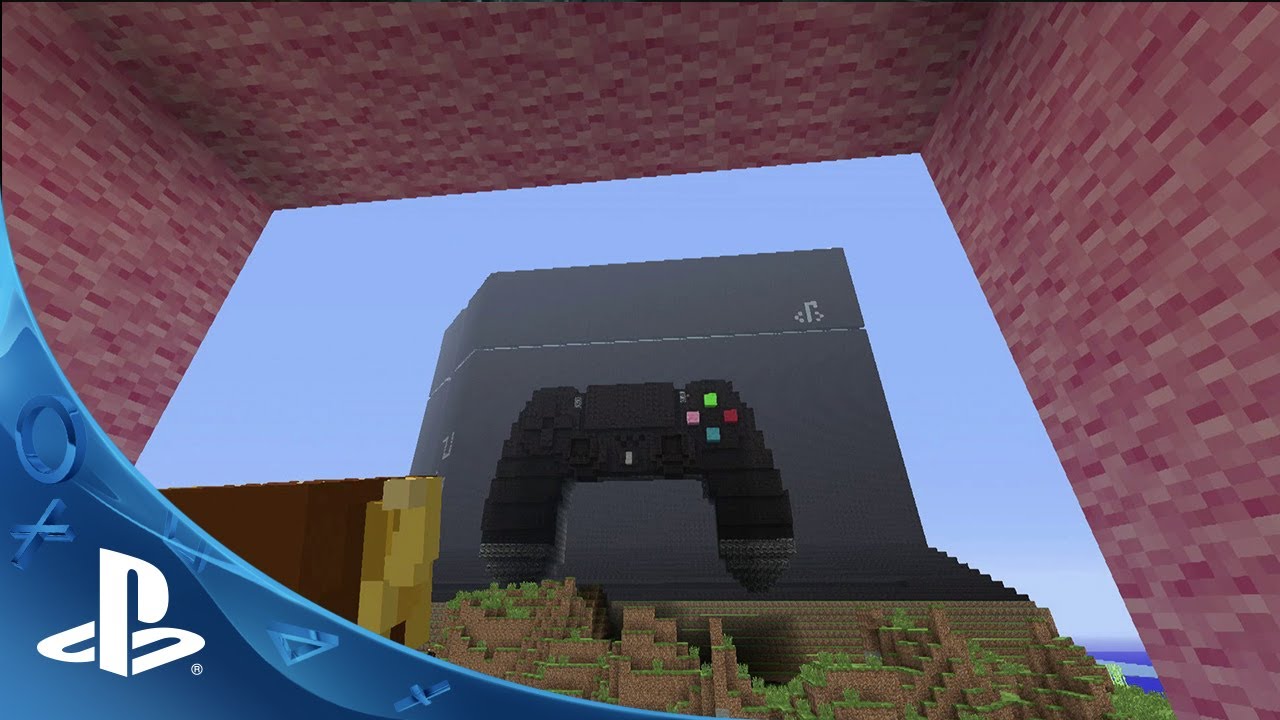 Hello! Owen from Mojang here! We make Minecraft. In the wake of this week's glitzy press conference, we thought it would be cool to talk a bit more about our blocky, buildy, crafty game.
Minecraft on PS4 will feature worlds 36 times bigger than the ones you might be used to on PS3. Existing players will be able to import PS3 saves to the PS4 version, allowing them to continue work on an immense structure or delve even deeper towards the Nether.
Making old saves compatible with the newer versions of the game was priority for Mojang and our trusted developer chums at 4J. We value the loyalty of PlayStation fans who bought Minecraft: Playstation 3 Edition last year, and want to make things as simple as possible for any early adopters. I've experienced the pain of lost progress many times; it's not cool.
For similar reasons, anyone who's previously bought Playstation 3 Edition will be able to upgrade to Playstation 4 Edition for a small fee. This applies to everyone who's bought Minecraft digitally and transfers their PSN account to their new console. Our intention is to make this work for the disc version of Minecraft too, but it's proving a bit trickier to set up. We'll post more info on this as soon as possible.
The clever devs at 4J are also taking advantage of Dualshock 4's unique features. You'll be able to navigate all the menus (and craft) by using the touchpad and, of course, share and stream your experiences thanks to PS4's built-in social thingymabobs. It's all completely optional, so don't worry if you're not keen on moving your thumbs or showing off your skills.
There'll be a heap of Trophies to be earned for the hunters, and a bunch of Sony-specific DLC coming soon after release. While I'm talking facts, I may as well mention that Minecraft will support up to eight players online, and up to four of those will be able to log in via one PS4 thanks to the compact convenience of split-screen.
I don't think anyone at Mojang is entirely sure why Minecraft has been quite so successful over the past few years, but all of us have experienced the fun of playing and witnessed it capture the imagination of spectators and backseat gamers, no matter their age or gender.
We look forward to sharing those experiences with lots more of you this August.
Thanks for reading, and double thanks for playing Minecraft!