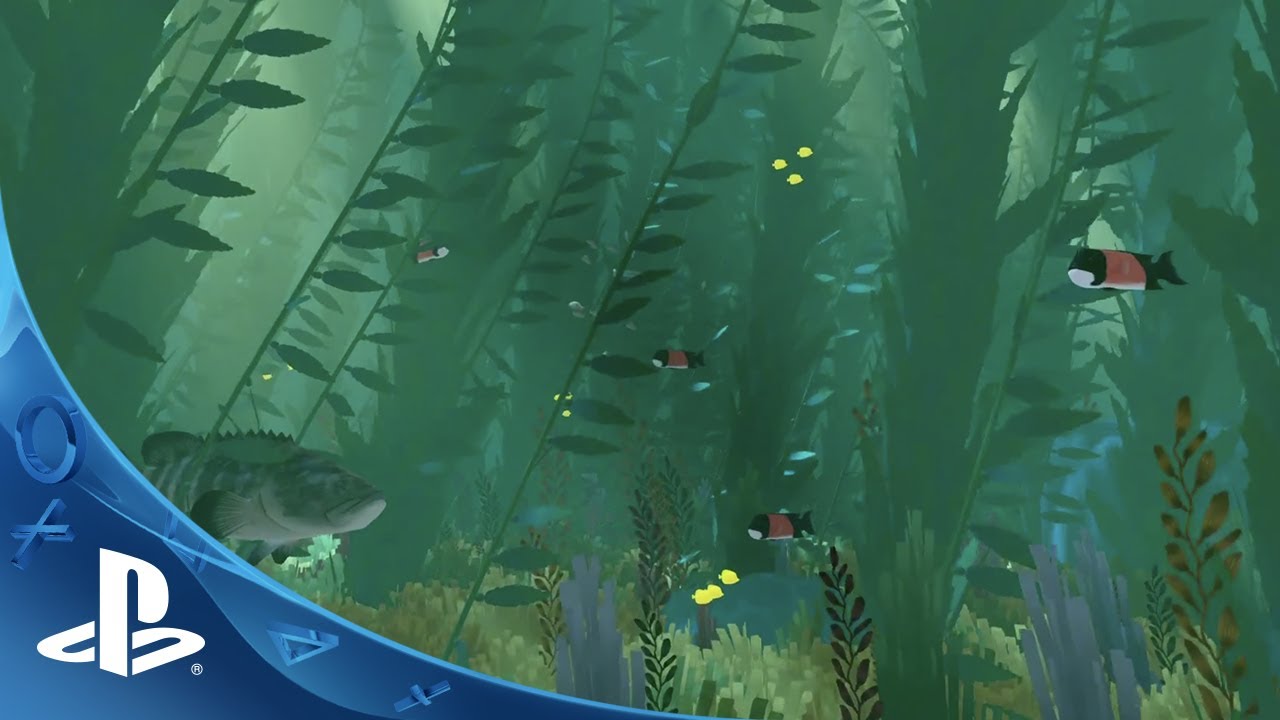 We are very excited to give you an early glimpse of ABZÛ, Giant Squid's first project, coming to PS4. ABZÛ will take players on an epic adventure into the depths of the ocean, where they will encounter majestic creatures and discover long lost secrets. The game draws inspiration from a deep, innate story that we all carry in our collective subconscious, a universal origin myth that resonates across cultures. As such, the name ABZÛ references a concept from the oldest Mesopotamian mythology: it is the combination of two ancient words Ab, meaning ocean, and Zû, meaning to know. Essentially, ABZÛ is the ocean of wisdom.
ABZÛ is being made by Giant Squid, a newly formed game studio intent on making creative and artistic interactive experiences. I started Giant Squid after working as the art director at thatgamecompany on two very fun projects, Flower and Journey. I learned a lot about the game development process as well as design ethics from the great people on that team. On Journey, I was honored with the responsibility of designing the visual style as well as being a core contributor to the level design, world building, and narrative of the game. With ABZÛ, I intend to take everything I know and push forward: the game will be the evolution of my take on aesthetics, design and style, bolstered by the strong, practical knowledge of the small but talented team we are building.
The development of ABZÛ is just beginning, and it is too early to reveal much about the game design itself. Things are still evolving fluidly at this stage as we discover how to best capture the moods and emotions that we intend for the player to feel in gameplay. However, despite being so early, we feel that we have already hit upon a powerful core experience, transporting our testers to atmospheric and mysterious seascapes.
Giant Squid is dedicated to creating games that are driven by experiential narrative, push past game design boundaries, and ultimately immerse players in vivid worlds that provide a setting for meaningful and lasting experiences. We are just embarking on the long road of creating ABZÛ, and we are extremely excited about all the great places we can take this game. I sincerely hope that you will take the plunge with us. For more information, please contact 505 Games at 505games.com.