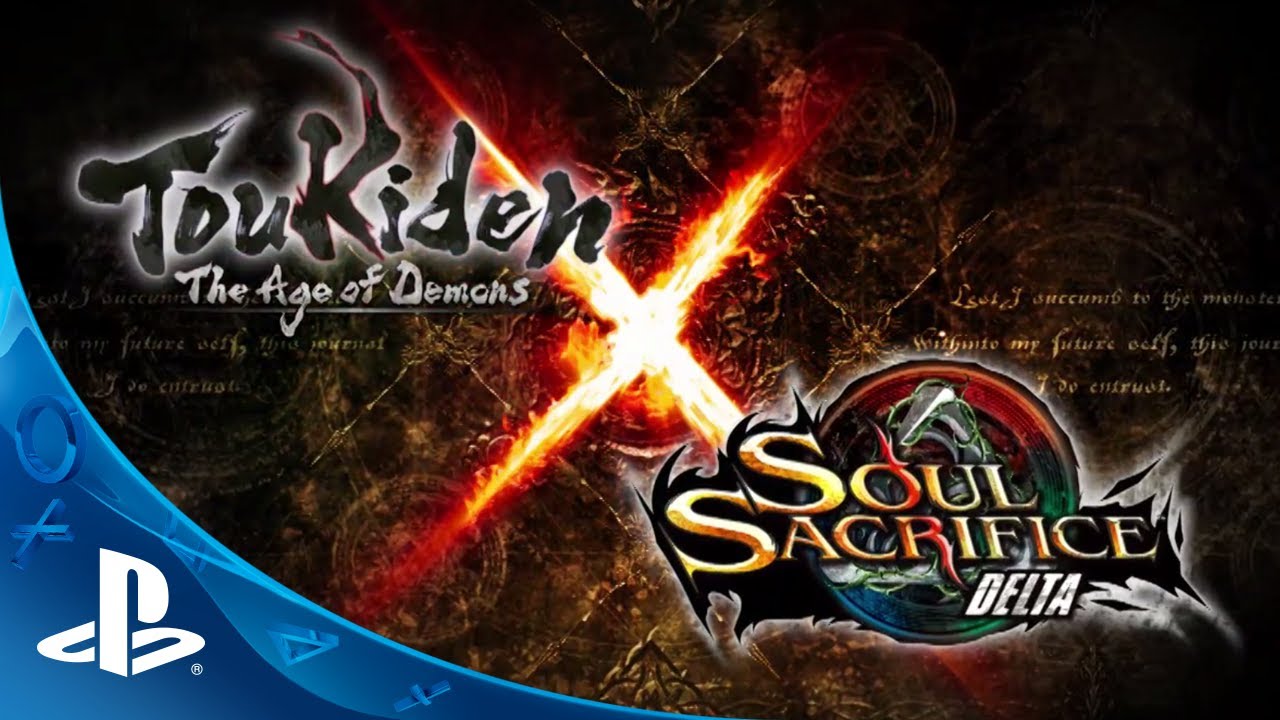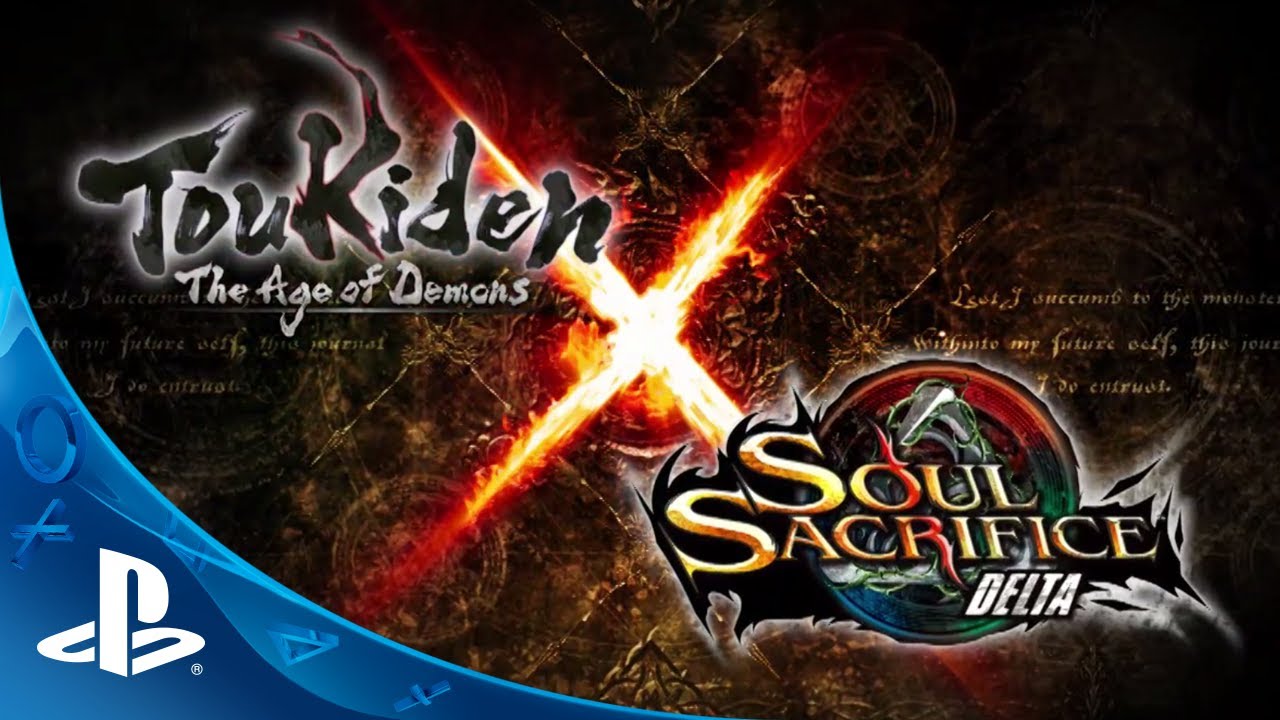 Hi everyone. As some of you may have noticed, the time has come for the first free content update (version 1.20) for Soul Sacrifice Delta. I hope everyone has updated the game to version 1.20, my fellow sorcerers!
But first, let's take a look at some brand new content that is dropping today. They've come all the way from Toukiden: The Age of Demons to bring you destruction and chaos, so please give them a warm welcome.
Today's DLC adds the "Otherworld Pacts" to the "Additional Pacts" section, with 6 new quests featuring the fiery "Chthonian Fiend" and the sparky "Abyssal Fiend."
They've not come empty handed either (that would just be rude), for they've each brought a couple of offerings with them. Those spells are yours to keep should you be strong enough to defeat these mighty beasts.
And we're not forgetting the more fashion conscious of you, with the Mononofu costume (for her and for him) thrown in for good measure.
So once you've downloaded the 1.20 version update, make sure that you hit the "DOWNLOAD" button on the title screen and get the free Toukiden: Age of Demons DLC.
As you know, the first update was released yesterday. Let's do a quick recap of what you get when you install it, shall we?
First, a Soul Sacrifice update wouldn't be complete without a new Archfiend so, ladies and gentlemen, I give you the Bahamut!
Bahamuts are complex creatures: though very elusive, they will simply not show up without another Archfiend in the vicinity. So be prepared if one invites itself to one of your quests as the reward for defeating it and completing the quest will be worth the effort indeed!
Speaking of quests, we've added the Additional Pact VI, which brings the usual set of 3 new quests.
Next, we've got a new chapter to the Avalon Sorcerous Deeds: introducing The Reaper.
If you thought some of the sorcerer's tales were heart breaking, wait until you hear the Reaper's story. Let's just say it's not called "The Reaper's Gloom" for nothing… Note: The Reaper set includes 4 story chapters, Ally potential, Soul and/or Life Essence and a rather tasteful costume.
Last but by no means least, we have a very special present for the hardcore JRPG fans out there. We're going way back to the early PlayStation days with a set of raiment and accessories inspired by the Dream Chasers of Wild Arms! We've got 3 costumes: Lady Harken, Knight Blazer and Drifter, plus a bunch of head gear, including Hanpan himself!
Naturally, we've also made a number of adjustments to the game balance, improved a few things in the game interface and made a fair few bug fixes of course.
Okay, that should keep you busy for a while. Enjoy the new free content and stay tuned for more updates for Soul Sacrifice Delta, the game that keeps on giving.