Hey everybody, today's a big day for Borderlands fans!
First off, we're happy to announce that you'll be able to get your hands on Borderlands: The Pre-Sequel on October 14th for PS3. The team here at Gearbox has been hard at work along with our buddies over at 2K Australia thanks to a lot of international flights and late night phone calls, and we all think you'll find a lot to love on Pandora's moon.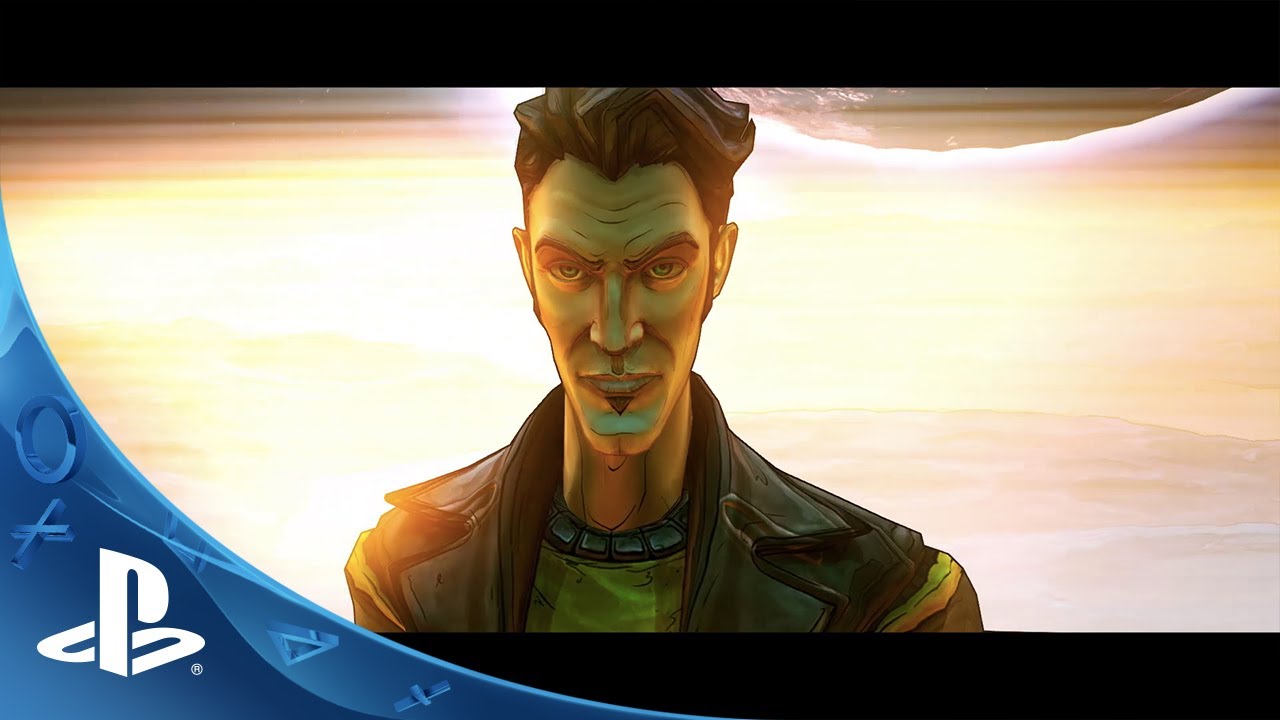 As anyone who attends our PAX panels knows, we don't like to make announcements empty-handed, so we also have a new trailer today that's seriously one of the weirdest, most awesome videos I think we've ever done. You can get your first look at some of the crazy new enemies, weapons, vehicles, and characters we've added to The Pre-Sequel, and special thanks to our friends at Harmonix for cooking up an awesome moon dance break for the trailer. You might also be able to spot a few familiar faces if you've visited Pandora in the past.
If you missed it, The Pre-Sequel takes place in between the original Borderlands and Borderlands 2, as our clever-and-totally-not-at-all-on-the-nose title implies. We've got four rad new playable Vault Hunters, including Borderlands 2 boss Wilhelm, Nisha (who you might know as the eventual Sheriff of Lynchwood), and Athena from the original Borderlands' Secret Armory of General Knoxx DLC. Oh, and Claptrap. Seeing him shoot a gun is actually kind of adorable, until he talks and ruins the illusion.
As someone who was a huge Borderlands fan long before I came to Gearbox, I can tell you that visiting the moon in The Pre-Sequel adds a whole new layer to Borderlands. Low gravity jumps and butt stomps are incredibly fun, and freezing and shattering enemies with the new cryo guns is strangely satisfying.
We have a lot of cool surprises still to come, so whether you've played Borderlands in the past or want to try out the franchise for the first time, we hope you'll join us in exploring the moon and everything that comes with it. Some new videos should be coming just next week, so keep an eye out during E3… and beyond!