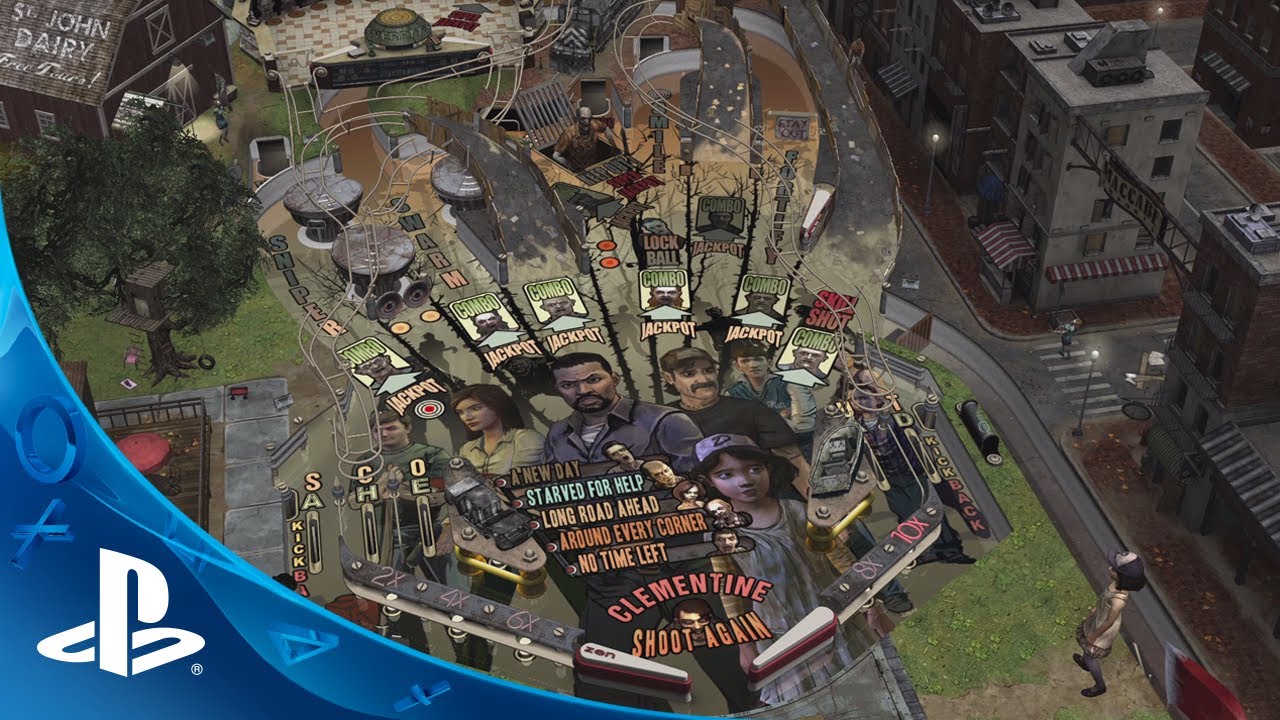 We at Zen Studios are so excited to announce our latest Zen Pinball 2 table! We've partnered with Telltale Games and Robert Kirkman to create a digital pinball table based on the award-winning The Walking Dead game series.
This new table will bring the story and choice-driven gameplay of The Walking Dead: Season One journey to the playfield. Touring locations like Clementine's treehouse, Everett's pharmacy in Macon, and down the tracks to the walker-infested streets of Savannah, players will find an authentic experience inspired by Season One, capturing the peril and drama of Lee and Clementine's story.
The Walking Dead pinball table features choice-driven gameplay across each of Season One's five episodes, along with original story dialogue from the award-winning cast. Scenarios include choosing who to save and who to leave behind in a walker attack, solving problems and raising morale within the group, searching for food and supplies, acquiring important tools, and navigating through the herd amidst an oncoming walker breach.
As huge fans of Telltale Games, we're extremely honored to work with them to bring our fans a memorable and authentic pinball experience based on The Walking Dead. The table will be playable at this year's E3 Expo, and those in attendance can get a sneak peek at Telltale's booth in the Concourse Hall.
The Walking Dead Pinball table will be available for download later this Summer on Zen Pinball 2 for PS4, PS3, and PS Vita. Stay tuned, we'll be back with more details as we get closer to launch this Summer!