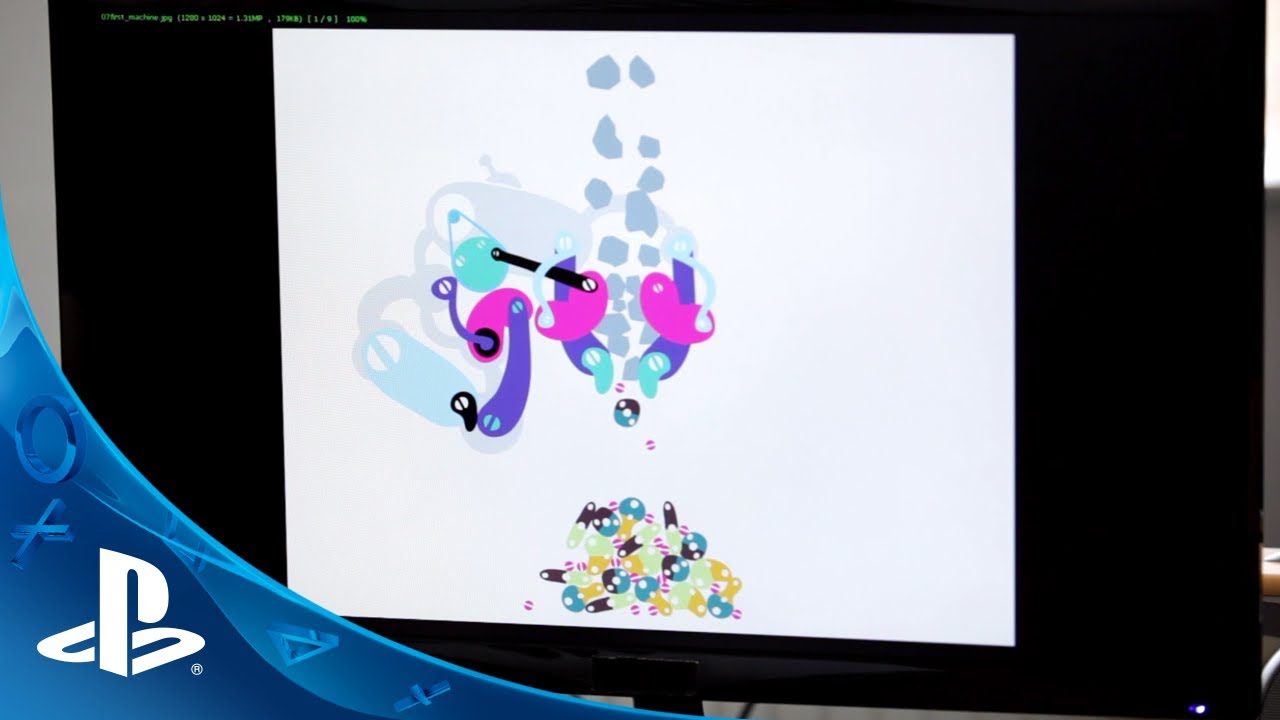 Hey folks! We're back with another behind-the-scenes look at Hohokum, and to share that Hohokum will be available on August 12th, 2014 for PS4, PS3, and PS Vita. This one is focused on the roots of the game's design. A question we've been asked a lot is "How did you come up with this game?" The answer isn't straightforward, but hopefully this video will help to illustrate something of the process, as well as reveal some of our inspirations and design goals.
Dick and I started designing Hohokum back in 2008, and since that time it's gone through a lot of changes. For the first few years it was a side-project — something we worked on between other things, or when inspiration struck. We didn't have a clear mechanic "hook" when starting out — more an overall sense of wanting to make a game that was relaxing and evoked a particular sense of free-form play. Over time this approach allowed the game we have today to emerge organically. I'm not sure we could have done it any other way.
Much of what the game is today stems from the epiphany of how much fun it was to fly around as the player's character (the Long Mover). From there ideas came from various places: Dick's artwork, toys that I programmed, and even real world places provided inspiration for things in Hohokum.
It's been a long journey and loads of fun! Now we're excited to finalize the game and send it out into the world for all of you to play.
If you're attending E3, stop by and check out the game which will be on display in the PlayStation Booth on PS4 and PS3. We're showing the new Jungle Plateau area, along with a number of smaller spaces included in the game. Hope to see you there!
We'll be back soon with more updates. In the meantime, be sure to check out our website: http://www.hohokum.com. Hohokum will be available on PS4, PS3, and PS Vita as a digital download through PlayStation Store on August 12th, 2014. Cheers!