Amidst the sound of shattered glass, Detective Ronan O'Connor falls to his death, his body crumpled on the pavement below the broken window. But this is only the beginning of his story in Murdered: Soul Suspect, which launches on PS4 and PS3 this week.
In Murdered: Soul Suspect, players take control of Ronan — a troubled detective with a messy past — moments after his own murder. Now as his spirit wanders through the purgatorial world of the Dusk, players must help Ronan harness his newfound supernatural abilities and solve the mystery behind his own untimely demise. But the town of Salem has a dark history as well, and answering Ronan's questions won't be easy — especially with hungry demons prowling the afterlife.
Murdered isn't the only big new game on the block, however. War Thunder is also launching on PS4 this week, and PlayStation Vita Pets is coming to Vita for a more light-hearted gaming experience. You can never have too many puppies.
For a complete list of games coming to PlayStation on Tuesday, read on. And enjoy the Drop!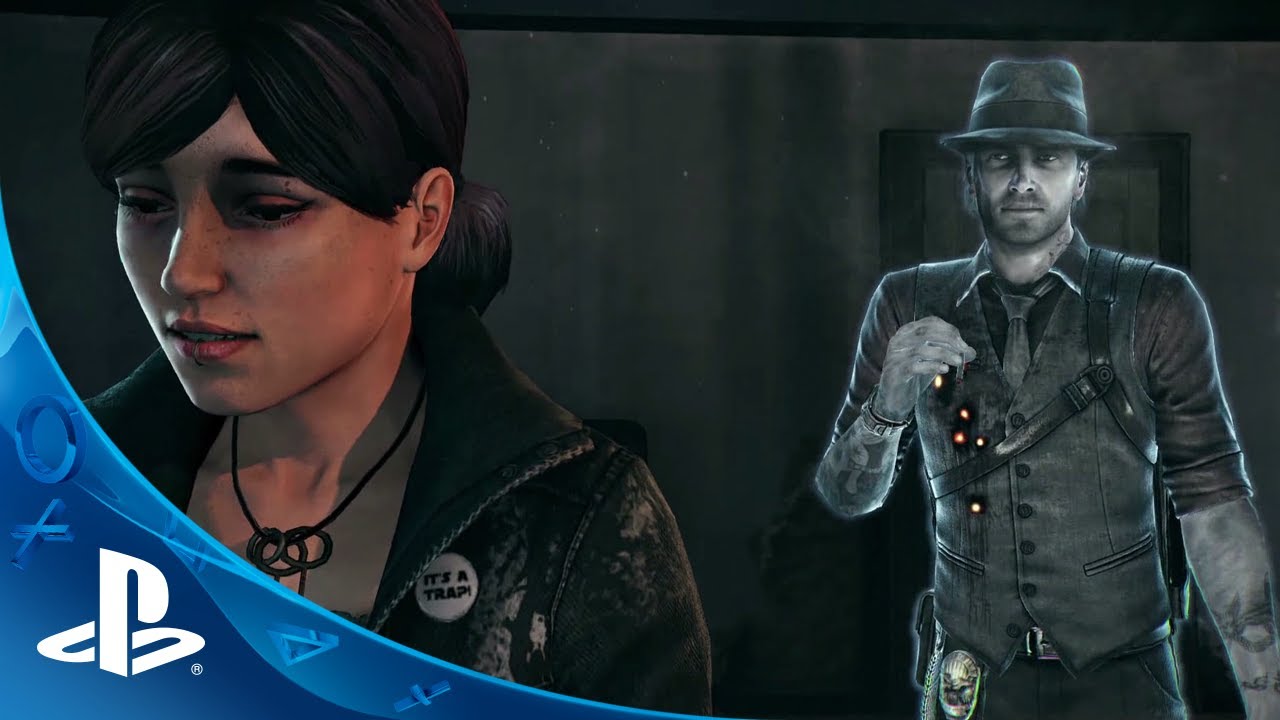 New PlayStation Releases This Week
1001 Spikes
PS4, PS Vita — Digital
Jim Hawkins, the world-renowned archaeologist, has gone missing while exploring the frozen reaches of Antarctica. Before his disappearance, he entrusted his son Aban with a map to the long forgotten ruins of Ukampa Temple in South America, along with a letter warning that death waits behind its every corner. Can Aban survive the endless traps of Ukampa and surpass his famous father?
Heroine Dream
PSone Import — Digital
Heroine Dream places the player in the role of a producer working with the prospective heroine, Shizuka Maiki. There are various parameters to Shizuka — including confidence, athleticism, and stress levels –so carefully budget each area to raise a well-rounded heroine. There are multiple endings depending on how the player raises Shizuka.
Hyperdimension Neptunia: Producing Perfection
PS Vita — Digital, Retail
Neptune and her friends decide to summon a talented idol producer (you). Train them to become successful idols by taking them to PR events, raising their stats, and spending time with the idol of your choosing. But most importantly, put on some smashing concerts!
Murdered: Soul Suspect
PS4, PS3 — Digital, Retail
Most people think that death is the end, but for Ronan O'Connor, a Salem police detective with a chequered past, it's just the beginning. When Ronan gets caught in a violent burglary, his life is brought to an untimely and brutal end. Shocked to find himself in the afterlife, his only escape from the limbo world of Dusk is to track down his killer using new-found supernatural abilities.
PixelJunk Shooter Ultimate
PS4, PS Vita — Digital (Cross Buy)
PixelJunk Shooter Ultimate is a twin-stick shooter with equal elements of action, exploration, and puzzle solving. Saving scientists and uncovering the mysteries of an ill-fated research trip requires you to study and manipulate your environment. Blast and dig through rock and ice, unleashing floods of water, lava, gas, magnetic oil, and even deadly stomach acid.
PlayStation Vita Pets
PS Vita — Digital
Heroic pets and long-lost legends. Pick a pup with real personality — will you choose a tough-talking husky, brave collie, fun-loving Labrador or giggly Dalmatian? Discover the enchanting stories and forgotten legends of Castlewood Island.
War Thunder
PS4 — Digital
War Thunder is a next-generation MMO combat game dedicated to World War II military aviation, armored vehicles, and fleets. You'll take part in all of the major combat battles, fighting with real players all over the world. The massive historical battles featured in War Thunder cannot be fought by aviation alone, so the game will also expose players to combat on land and at sea.
Worms Battlegrounds
PS4 — Digital
Worms Battlegrounds brings friends and families together in the noble pursuit of self‐improvement, world domination, and exploding sheep. Story Mode adds a ton of variety by introducing physics-based contraptions for the first time ever. A plethora of interesting machinery spices up the gameplay
The information above is subject to change without notice.