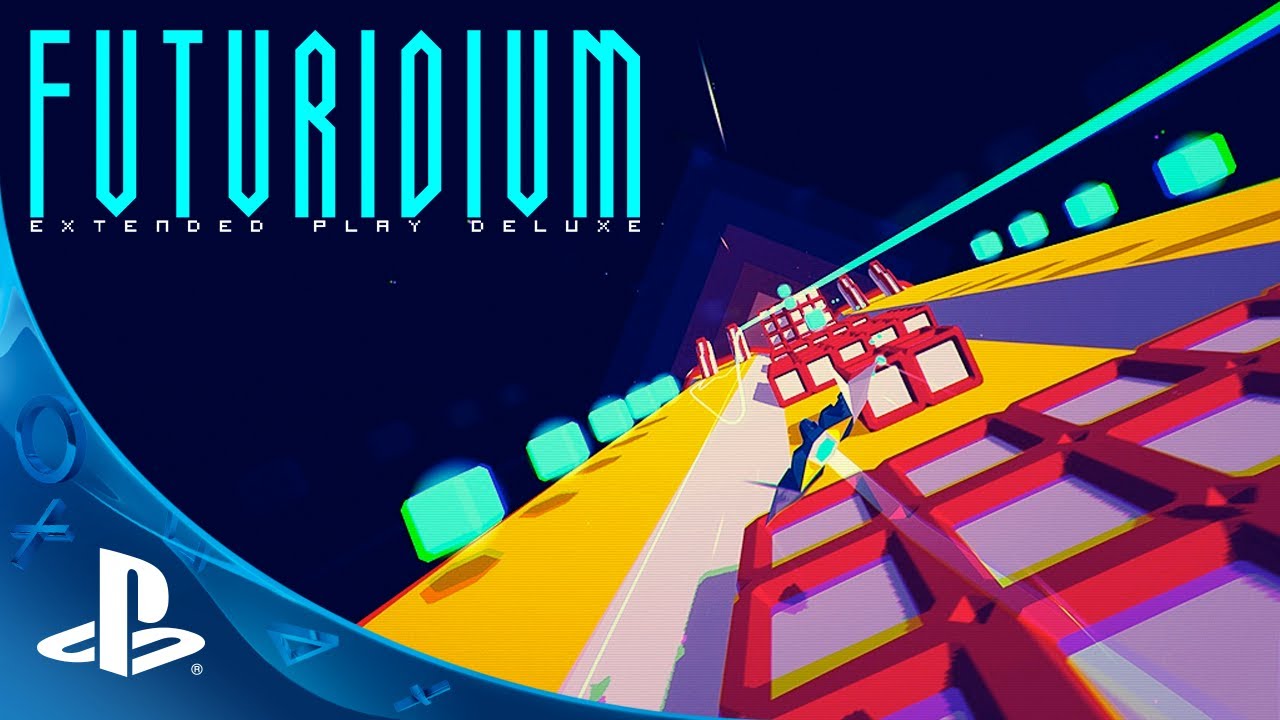 Hi, fellow PlayStation fans. It's time for a little update on Futuridium EP Deluxe, our upcoming fast-paced, retro-inspired, super-colorful shoot-em-up. The big news, first: we can finally announce that the Futuridium EP Deluxe will launch on PS4 and PS Vita in July. The precise launch day is still to be determined, but you'll definitely be able to blast tons of cubes and blow up giant space dreadnoughts this Summer. So hold tight — the wait is almost over!
Futuridium is our first console game, and let's just say we got a bit carried away and we took our time to add lots of new features and a massive amount of exclusive content. At the heart of the Deluxe edition is the brand new Deluxe mode — a massive campaign featuring 50 different levels divided in five zones, with five bosses and five bonus areas.
There are no extra power-ups in Futuridium; you can only count on your skills. But to better equip you against the all-new odds you'll encounter in deep space, we added a turbo mode to your starship (How generous!). The turbo is just a button press away — you can sprint even faster between obstacles, adding a new layer of complexity to the game and a new meaning to the words "risk" and "reward."
The new campaign, aside from the high-score chasing thrill in the leaderboards, provides new challenges in the form of 150 medals to get, three for each Deluxe level. Don't die to get the first, chain a minimum number of cubes to get the second, and finish the level under a certain amount of time to get the third. Sound easy? Trust us, it's not — only the very best pilots will be able to get all the medals in the game. It's brutally difficult!
But fear not, you can still enjoy everything in Futuridium EP Deluxe by simply playing and destroying blue cubes to unlock new stuff. Credits to continue, new skins, and new gameplay modes like the original Classic campaign which features no turbo and a set of 13 levels to master.
Futuridium EP Deluxe will be available exclusively on PS4 and PS Vita, and will launch simultaneously on both platforms as a cross buy game. Buy once and blast cubes on a big TV screens or on the go. There's no better deal.