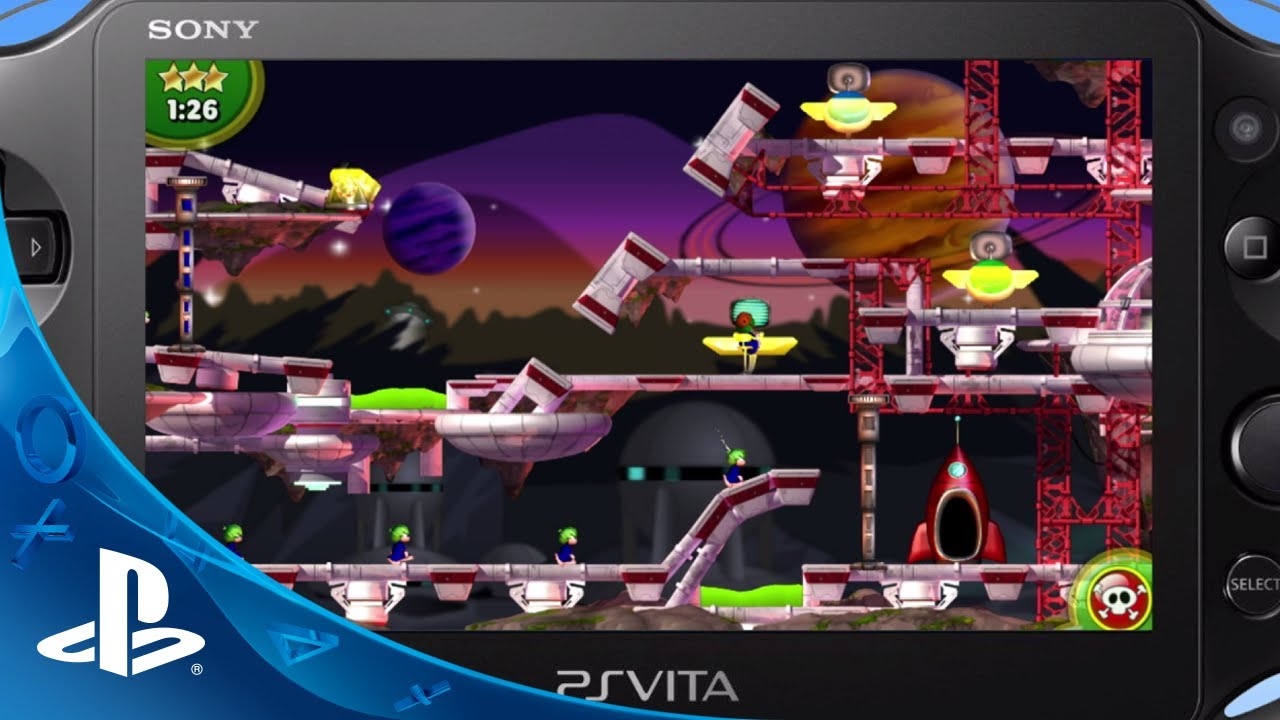 Lemmings Touch launches on PS Vita today! You'll be able to download it for $9.99 after PlayStation Store updates this afternoon. Lemmings Touch is the first Lemmings game that we have designed specifically for PS Vita, marking a new chapter in the history of this famous franchise. Whether you are new to the Lemmings chaos or have played the previous games, Lemmings Touch is the perfect way to test your puzzle solving skills.
Help guide as many Lemmings as you can while avoiding the obstacles and perils abound through 100 fiendishly puzzling, highly detailed themes tasking you to save the critters in sugary sweet Candy Land, Space, Ancient Egypt, Crystal Caves, and in the depths of Fiery Hell.
New puzzles and hazards have been devised to test your limits, and as the name suggests, the intuitive new touch and swipe controls put the fate of the loveable Lemmings literally at your fingertips. YIPPEE!
There are lots of new ways to play, including new skills to help the Lemmings make their way to the end of each stage. You'll clear the way by moving platforms, pressing switches, aiming cannons and trampolines, and more.
In addition to completing levels and earning Trophies, there are objective-based challenges throughout the game. Completing these will unlock lots of crazy costumes for your Lemmings.
Beware a new type of Lemming — not all Lemmings play nice! Mischievous Lemmings aren't to be saved; if they reach the level exit, then it's game over. You must decide how to get rid of these devious Lemmings while saving the good ones. Good luck!