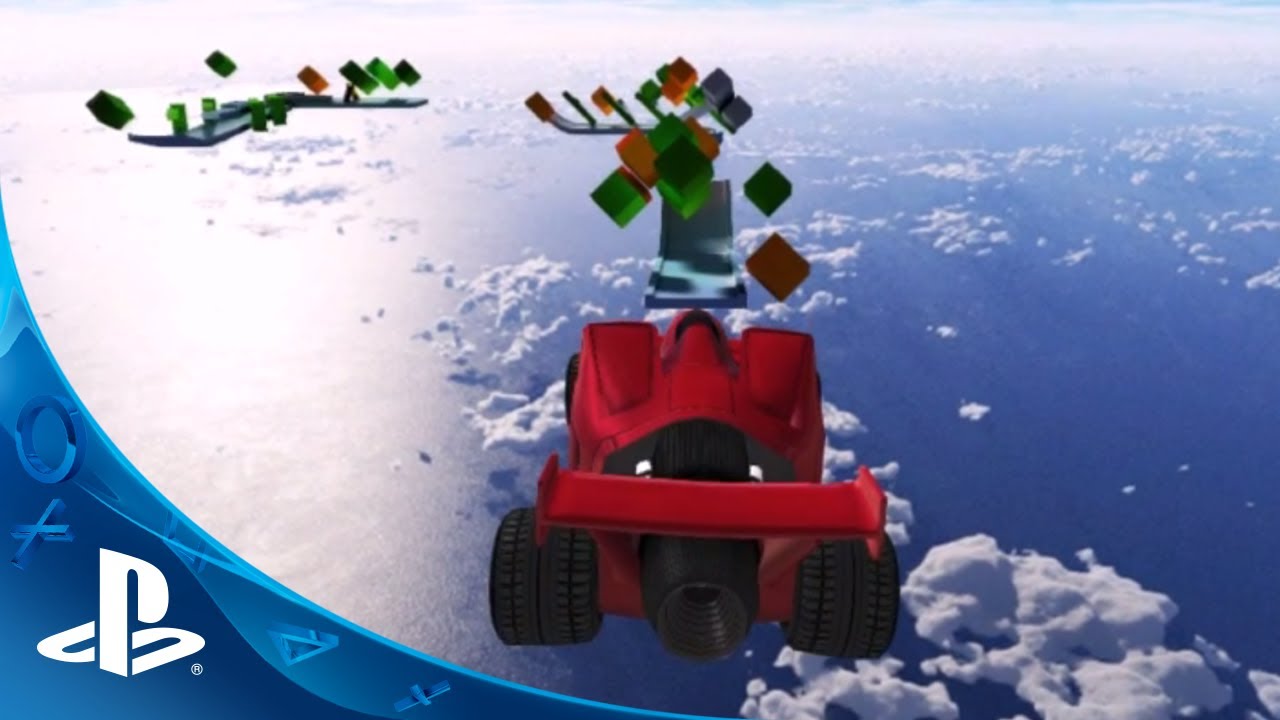 Hey! This is Jakub from Grip Games. Some time ago, I told you that we're bringing the popular racing franchise Jet Car Stunts to PS4, PS3 and PS Vita. We can now share more information about the release dates, pricing, cross-buy and cross-play.
But first, have a look at the new trailer showing the game in all its insanity. You'll be flying in the air, racing on narrow tracks and using jets to reach supersonic speeds. Jet Car Stunts is a hybrid between a racing game and a platformer. The tracks are devious, the pace is ruthless and your opponents are the best racers on PSN.
Jet Car Stunts will launch on PS3 and PS Vita in July, followed by the PS4 version in August. All three versions support cross-play, and the best players' ghosts and leaderboards transcend all three platforms.
The PS3 and Vita versions will offer cross-buy and will cost $7.99. The PS4 version will be significantly upgraded – offering better visuals and more track details, and running at 60fps and 1080p. Anyone who purchased the PS3 or PS Vita version will get a discount when buying Jet Car Stunts for PS4. We will announce more about the PS4 version upgrades and the discount for the owners of the PS3/PSV version as the release date gets closer.
We can't wait to show you more of Jet Car Stunts. Follow PlayStation.Blog as well as our Twitter and Facebook pages, and our official website for more news about Jet Car Stunts, including the exact release date.