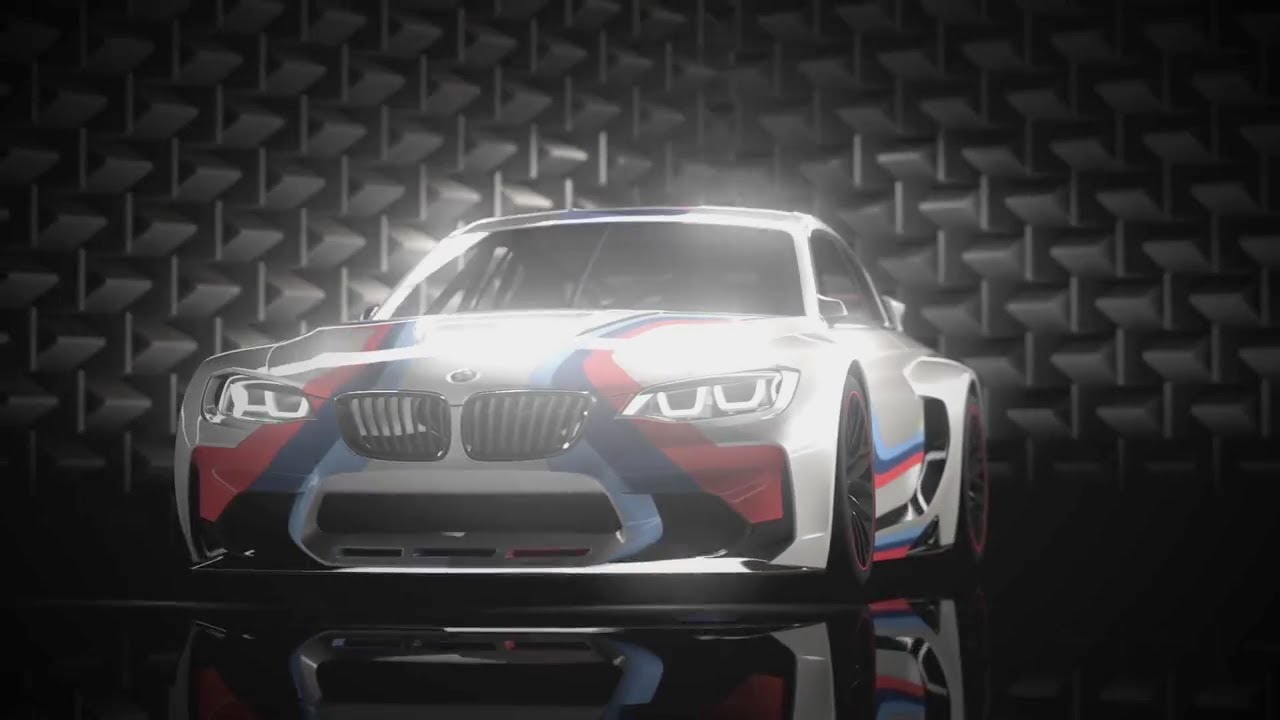 GT Fans! Following the promise of the Vision GT program announced last year, we are proud and excited to share the latest release of the BMW Vision Gran Turismo virtual race car now available for all GT6 owners.
The race-car, created by BMW Group Design combines many years of their motorsports experience and signature performance design, portraying a sense of speed and power, even while standing still. The technology in the BMW Vision Gran Turismo is a powerful three-litre six-cylinder inline engine with M TwinPower Turbo technology delivers a maximum power of 404 kW/549 hp between 6,200 min and 7,300 min. Its peak torque of 680 Nm is developed at just 1,900 rpm. A sequential six-speed transmission, operated by gearshift paddles on the steering wheel, distributes engine power to the driven rear axle. The outstanding performance characteristics of the BMW Vision Gran Turismo, which weighs only 1,180 kilograms, include perfect 50:50 axle load distribution.
All these elements are painstakingly recreated within Gran Turismo 6 for you to immediately experience!
As with previous Vision GT and new vehicle releases, be sure to participate in the custom Special Event Challenges will have a chance to win the BMW Vision GT virtual race car for their garage. You will also have the option to purchase the car within the dealership as well.
Additionally, the 1.07 Update includes the following:
New features added in the Open Lobby
Endurance Race has been added to the Room Mode option within Basic Settings of the Event Settings screen.
Tire/Fuel Depletion has been added to the Time Trial Settings options ("Off", "Normal", "Fast" or "Very Fast" can now be selected).
Start Type has been added to the Race Settings for Qualifier, Time Trial and Drift Trial, allowing you to select from Final Corner Start or Pit Start.
When Grid Start with False Start Check is selected in Race Settings, signal lights will be displayed as start indicators.
New features added to Replay and Watch Race modes
Button controls can now be used to switch between Full View and Live Timing, turn the Driver List Display ON/OFF, switch the Information Display and change the target car.
The Keyboard Switching Feature has been added. A USB keyboard can be used to switch the Information Display and to change the view.
For more info, be sure to check out GT.com and GT Facebook.
See you on the circuit!