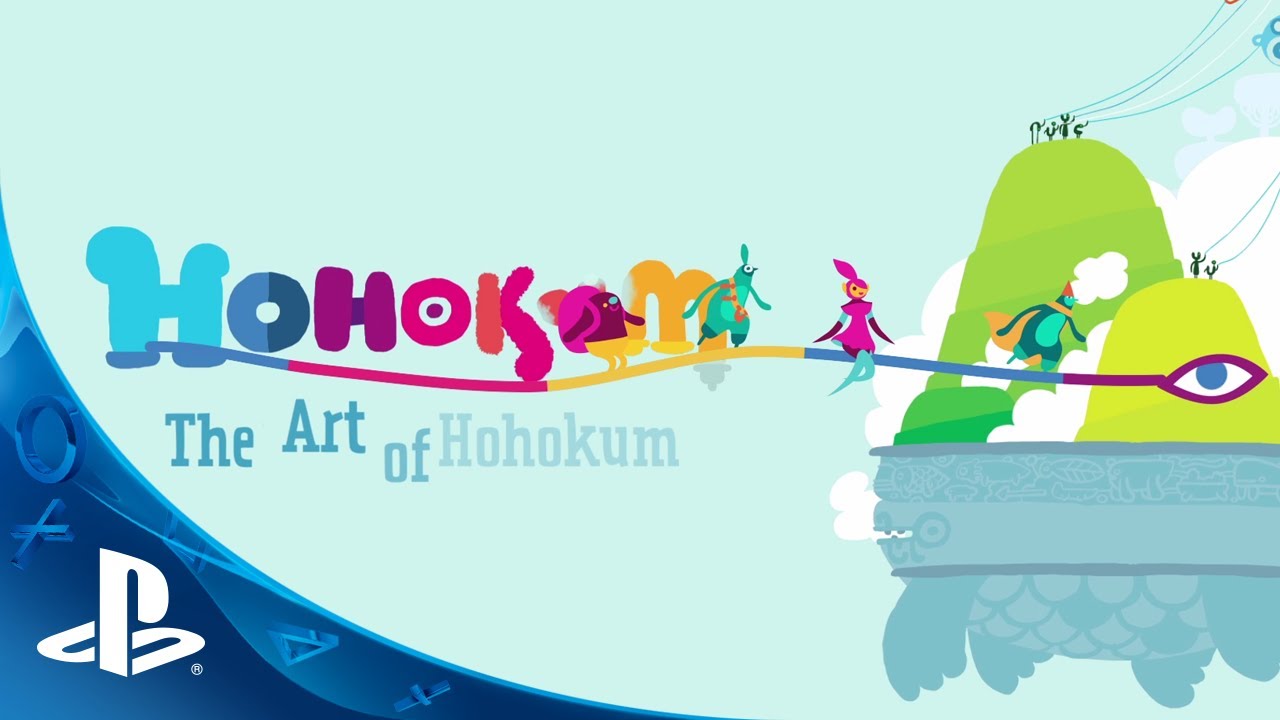 Hello there! We're nearly finished making Hohokum for PS4, PS3, and PS Vita, and we're excited for its launch this Summer!
For me, this past month has mostly been about all those final tweaks to the art. Making sure I'm happy with absolutely everything in the game. Some might call this "polish," but polish implies a smoothness and shyness that somehow doesn't seem right for my work on Hohokum. Today I was re-drawing some wonky hotdog-trees. They're still pretty wonky but now it's the right kind of wonky.
So, yeah. We're nearly done with the biggest and most ambitious endeavor of my life. It's an exciting time and also a time for reflection…
Recently we were filmed for the first of a series of developer diaries that touch on key components that make up the world of Hohokum. Our first video is about the Art of Hohokum, featuring myself and Ricky Haggett. We get a lot of questions about how the art style came about, what our process is like, and how our collaboration works. There is some sketchbook stuff that you might find interesting and one of our animators Angus Dick makes a guest appearance to talk about that side of things. It ends with me talking about vegetables for some reason.
We also have a shiny new website, which we'll continue to update through the launch of the game. There you'll find all of the screenshots, videos, and artwork we've released to date, as well as new little nuggets that we'll be dropping every couple of weeks. Things like the following mysterious images. What are they? Are they screenshots? Concept art? Desktop wallpaper? Should you get one of them tattooed on your back? (Probably not) I'm saying nothing.
Bye!