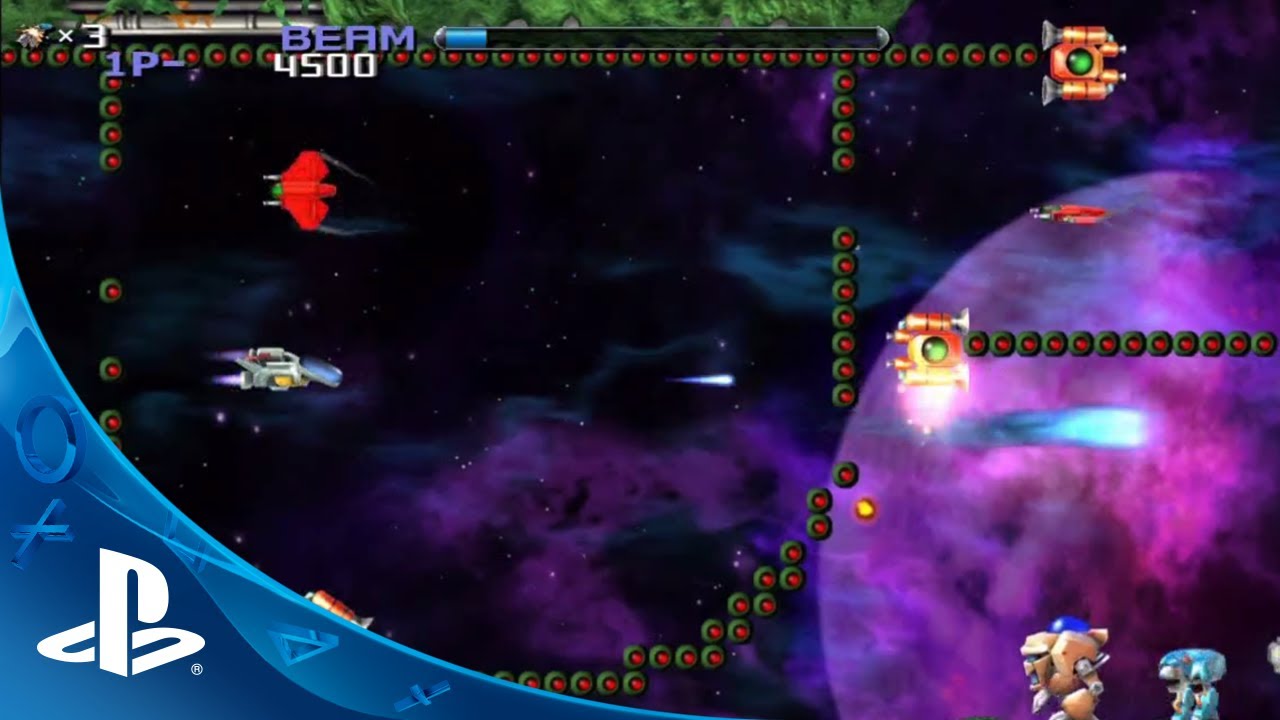 Hola, PlayStation.Blog readers. It's been a while, hasn't it? I hope everyone is having a splendid week thus far, and that you all had an awesome weekend. May is one of my favorite months. It starts off early with Star Wars "May the 4th" festivities, and then jumps immediately into Cinco de Mayo, without a break in between the two days. It's like one big 48-hour celebration, and I love it!
But now that the party is over you may find yourselves asking "Well, what else do we have to look forward to this month?" Oh, I don't know… how about Tozai Games bringing R-Type Dimensions to PS3 on May 20th! Yup, that's right, the PS3 shoot 'em up library is about to explode with not only one, but two fully-remastered R-Type games with new HD graphics, music, and features!
Tozai is going at this one with their lasers-a'-blazing, bringing both R-Type and R-Type II together as R-Type Dimensions. Players will be getting R-Type, featuring all 8 original R-Type levels, and R-Type II, featuring all 6 original levels. But wait, hold the phones, there's more! Tozai isn't just releasing some dusty old arcade ports, no way. They're giving this legendary series the special treatment it so rightfully deserves.
As previously mentioned, these are fully-remastered games. Players are going see, hear, and experience R-Type and R-Type II like never before. Both games have been given updated HD graphics, pulsing new audio tracks, and to top it off, players can even switch between new hi-res 2D/3D graphics, or play the classic versions with the push of a button. Tozai is also adding all-new features like Infinite Mode and Level Select that will allow players to learn the levels inside and out so they can shoot for those perfect, 1CC runs.
And if that wasn't enough, they're also including local couch co-op — because it's more fun to blast Bydo Empire baddies with a friend — a slow motion play function, controller key configuration, worldwide leaderboards, player statistics, and of course, Trophies!
We can't wait to see you guys lighting up the worldwide leaderboards on May 20th. Shmup fans never cease to blow my mind with their insanely high scores, nail-biting near misses, and jaw-droppingly perfect runs. You guys leave me totally speechless with how awesome you are.
We're a little under two weeks out from take-off, but in the meantime we invite you all to visit the R-Type Dimensions site.