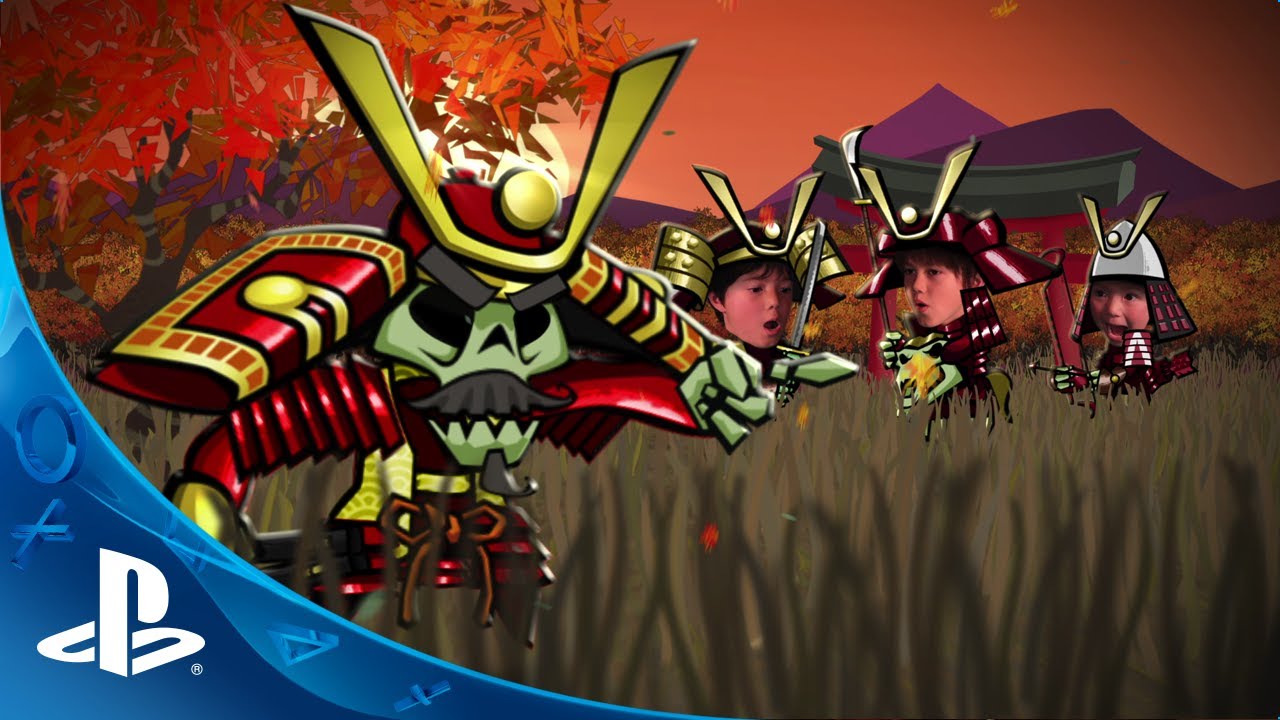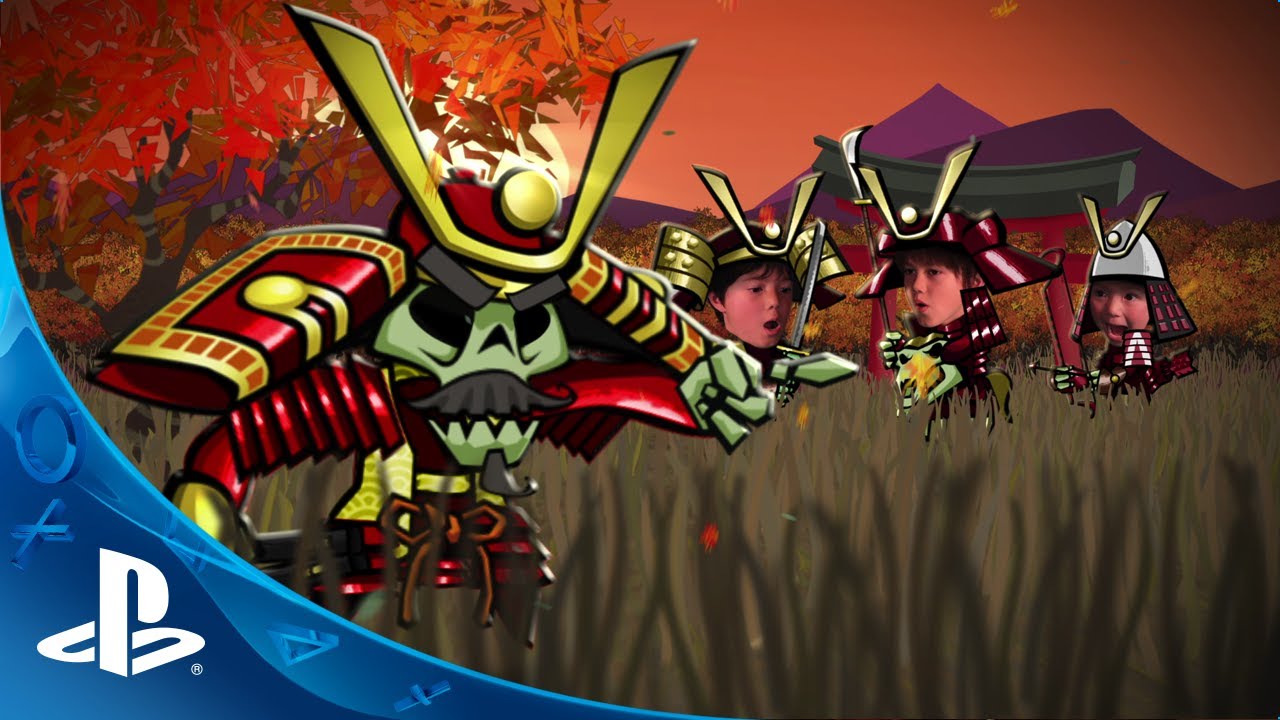 It's been a long road for us at 17-BIT getting Skulls of the Shogun out the door – and we hope you're ready for what's set to be the ultimate version of the fast-paced, turn-based strategy game: The Bone-a-Fide Edition, finally coming to PlayStation 4!
Skulls of the Shogun is a mash-up of turn-based strategy and fighting-game flare, scientifically engineered for lightning-quick rounds, thoughtful strategic play, and a frequently inappropriate sense of humor with its tongue planted firmly in cheek. And whether you're into single or multiplayer, Skulls has you covered.
You play General Akamoto, Japan's greatest shogun, who's been stabbed in the back on the eve of his greatest battle – and transported to the Samurai Afterlife. But an impostor has taken your place, and it's up to you to shatter his plans and regain your honor as Shogun – of the Dead!
As you play through a beefy 10-hour single-player campaign, you'll build up your undead army, assembling infantry, archers, and scouts, along with a magical menagerie of animal monks. You'll haunt rice fields, build units, and power up your troops by feasting on the skulls of your fallen foes. (Remember, consuming three crunchy craniums turns any unit into a raging demon that's always capable of turning the tide in your favor.)
Skulls is our love letter to Advance Wars, but with a twist – there's no grid! Rather, each unit has a movement radius, and forms an impenetrable spirit wall when placed next to other friendly units. This keeps the gameplay fast and furious with "traffic jams" kept to a minimum. There's also a physics engine in place – each enemy can be knocked back, knocked into hazards, or even better – shoved off cliffs!
We're proud to say that The Bone-a-Fide Edition takes the original game and jacks it up to eleven, adding a brand-new single-player episode (bringing the total number of missions to 24), where you play as a new visitor to the Shores of the Dead who's determined to take down General Akamoto. This new episode also features persistent units, allowing players to build their army and bring them into each new level.
In addition to the current batch of fireball-slinging, lightning-dropping special units, we added the brand-new Tanuki Monk, a magical trickster unit with special skills in teleportation and distracting units with his well-endowed…bells. We also assembled a batch of new multiplayer maps based on the new episode, bringing the final multiplayer map count to a staggering 36 – and every map is specifically built for 2, 3, or 4-player skirmishes.
And there's so much multiplayer to go around! Skulls supports async multiplayer, so you can battle friends and foes alike, taking turns at your leisure. We also have Team Deathmatch modes with the Deadly Alliance feature, which lets you team up with another general…until one of you winds up stabbing the other in the back (it's inevitable!).

A progression system has been added to the game, allowing you to build up XP and acquire titles and emblems that you can openly flaunt in multiplayer modes.
We're proud to say that Skulls has never looked or played better. The game's lavishly painted and hand-animated characters look gorgeous on the PS4. And, for your years, Bone-a-Fide features a distinctive soundtrack of samurai grooves composed by Makyo and Sam Bird, featuring a brand-new performance of the theme song by underground chiptunes DJ, Mega Ran!
Skulls of the Shogun: The Bone-a-Fide Edition is coming soon, so keep your eyes peeled!