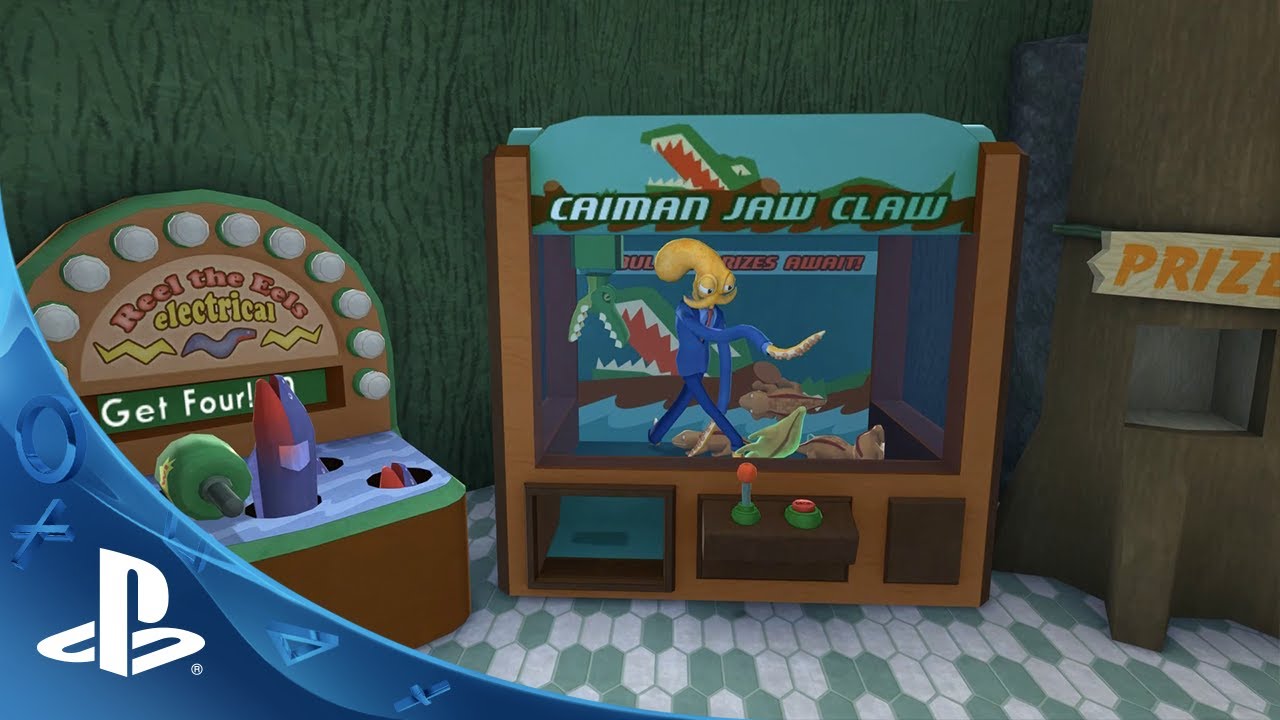 Hello octopus fans, I've got great news! Octodad: Dadliest Catch is launching on PlayStation 4 next week!
For those of you unfamiliar with Octodad, he's a normal everyday father with an adoring family, but he just so happens to be an octopus! Life for him is a neverending struggle to control his wobbly limbs and to conceal his cephalopod secret from his loved ones. In Dadliest Catch, Octodad and his family take a disastrous trip to the aquarium, putting him at odds with marine biologists, a manic sushi chef, and his wife's ever rising suspicions…
We started Octodad as a ragtag group of students, and it's been a long and crazy ride getting our silly game on the PS4. This is our first foray into consoles, and we're proud to be here. We released Octodad on PC back in January, and since then we've taken the time to improve it based on feedback from our players. The latter third of the game in particular has gone through some radical changes, with added challenges like deck swabbing, jig dancing, and new disguises to wear!
The PS4 version also has support for new controller configurations like PlayStation Move, double PlayStation Moves, and our personal favorite, PlayStation Move plus Nav controller! Let's not forget local co-op mode, where you and your friends each take control of one of Octodad's limbs and collectively cause chaos!
Octodad: Dadliest Catch will be $14.99, discounted 20% off for PlayStation Plus users for the first week, making it $11.99 through April 29th.
Thanks for checking out Octodad, we hope you have fun!