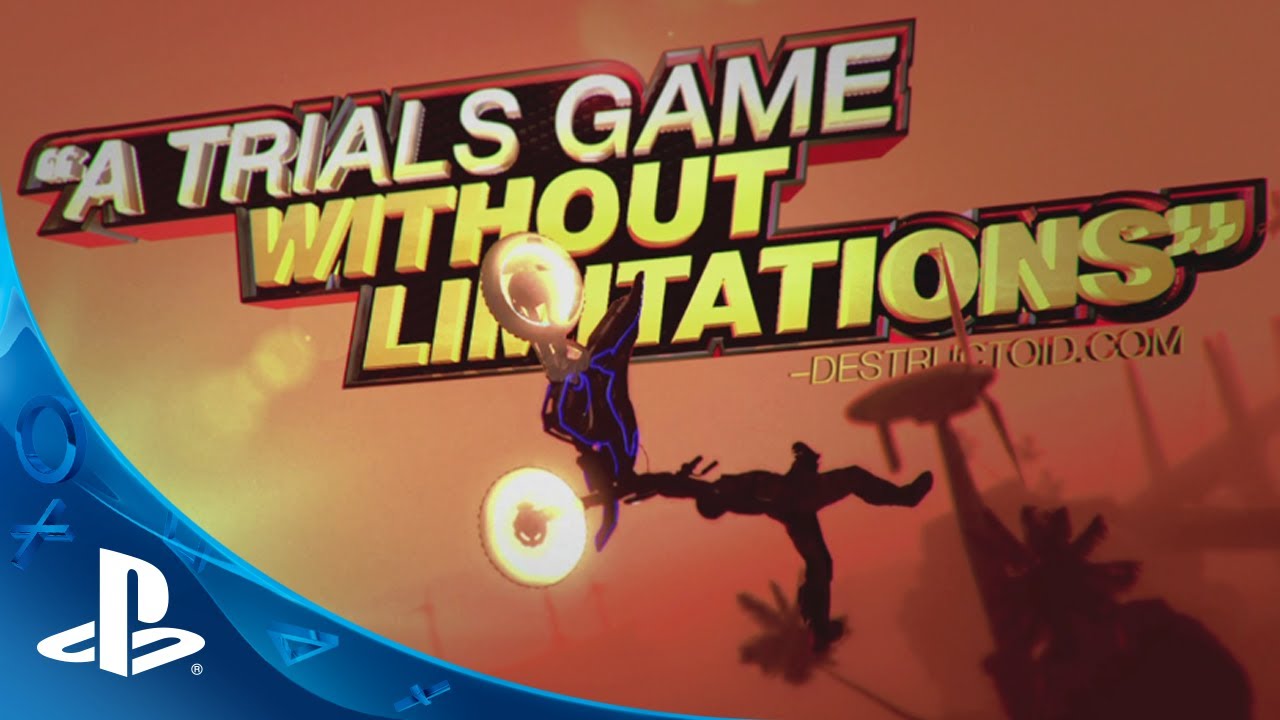 The wait is over! After months of teases, previews, trailers, and more, it's finally time to strap on your helmet, straddle your bike, and smash face first into the ground at incredibly high speed.
That's right; it's time for Trials Fusion.
Get ready to push yourself, your skill, and your patience to the limit on grueling platform racing courses designed to drive you mad. But it's not just a race! Flash some style with the all-new FMX Trick system and rack up high scores on special FMX trick tracks full of big air and bigger crashes.
"But Trials Fusion guys, I don't even LIKE motorcycles," you plead. Well that's utterly ridiculous, but don't sweat it because we have you covered. Trials Fusion comes complete with alternate modes of transportation for all your vehicular mayhem needs. We've got ATVs and BMX bikes just waiting to be taken for a spin.
And what's the best part of Trials Fusion's unique brand of physics-based platform racing? Why, being better than everyone else of course. Trials Fusion comes fully stocked with ways to dominate the competition. Invite your friends (and enemies) over for a round of in-person local multiplayer or shame them from afar by dominating the online leaderboards.
Think you've mastered all the tracks so there's nothing left to do? False! The legendary track editor is back and better than ever in Trials Fusion. Build anything your big brain can imagine and upload your tracks to Track Central to test the mettle of your fellow riders.
So there you have it. Trials Fusion is revved up, ready to go, and better than ever. We'll see you on the track.
Trials Fusion is available now on PlayStation 4. For more information on Trials Fusion, follow us on Facebook and Twitter.