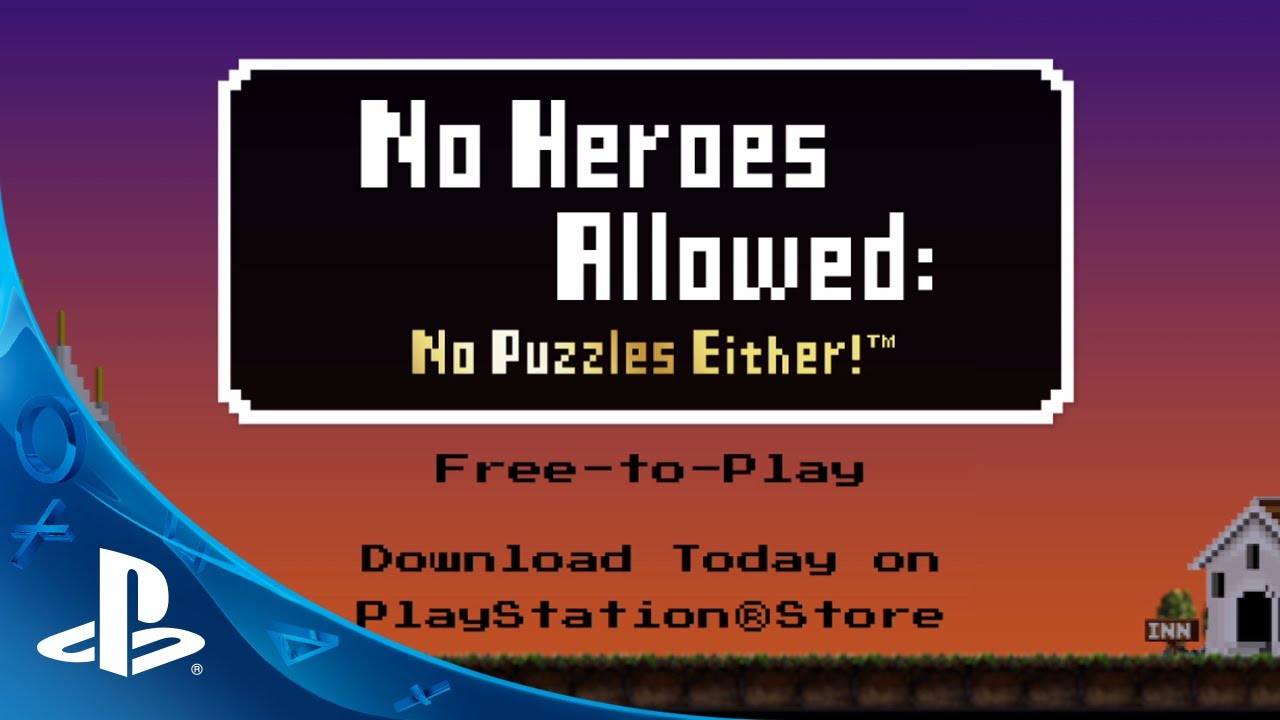 UPDATE: DLC Packs including Pick (Shallow), Pick (Deep), and Pick (Bottomless) that were not originally available at launch in North America are now available on the store as of 4/25/2014. These packs will allow you to boost your stash of evil pickaxes per day, and also allow pickaxes to regenerate faster. Thank you for your patience and happy hero hunting!
Hello! We're thrilled to finally announce that No Heroes Allowed: No Puzzles Either! launches exclusively on PS Vita today. The "Badman" franchise makes its comeback with new features and extra quirkiness.
No Heroes Allowed: No Puzzles Either! is free-to-play. Download today and try out your evilness in endless match-3 puzzle fun. There will also be a slew of add-on content for purchase, ranging from power boosts and expanded monster quarters to digging abilities.
No Puzzles Either! offers a good mix of gameplay from the previous games in the series, with additional features including a multiplayer mode where four players can battle against heroes in AdHoc mode. Gather your friends and play powerful combos to feel the thrill of defeating strong heroes.
Also, keep an eye out for special community events. Winners of these events will be rewarded with rare, stronger monsters that can be added to their monster collections. We're happy to announce that all of these new features are free to access, as well.
Enjoy the series' famous characters, witty dialogue, and unforgettable music while playing the bad guy today. Stay tuned for events details and schedules soon!