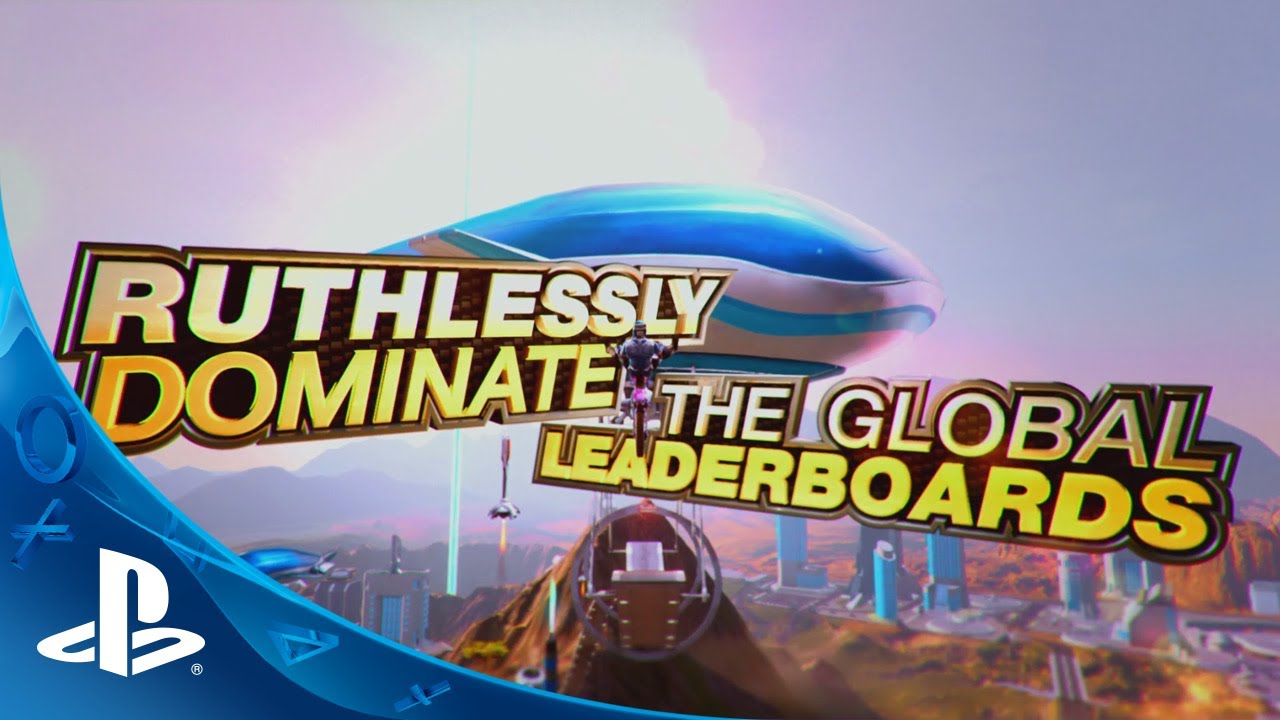 If there's one thing better than blazing through one of Trials Fusion's trickiest courses, it's knowing you did it faster — and with fewer crashes — than your friends. Online leaderboards lie at the heart of the Trials universe, and with Trials Fusion on PS4 we're taking that competitive experience one step further.
Trials Fusion will pit you against racers all around the world in a heated battle to dominate the global leaderboards with your fastest times and even your highest FMX scores. Built off the core framework of Trials Evolution, Trials Fusion now makes it easier than ever to track your rivals' progress and one-up their top race times. This is your chance to prove your skills, crash now and then, and prove that within your battered, broken rib cage beats the heart of a champion.
And for those who want more immediate gratification when smoking their rivals, Trials Fusion also supports 4-player local multiplayer races and FMX courses. Just promise not to throw a controller at your friends when you face-plant at the finish line.
Get ready to crush your competition (and probably shatter a few bones) on April 15th. For more information on Trials Fusion, be sure to follow us on Facebook and Twitter.