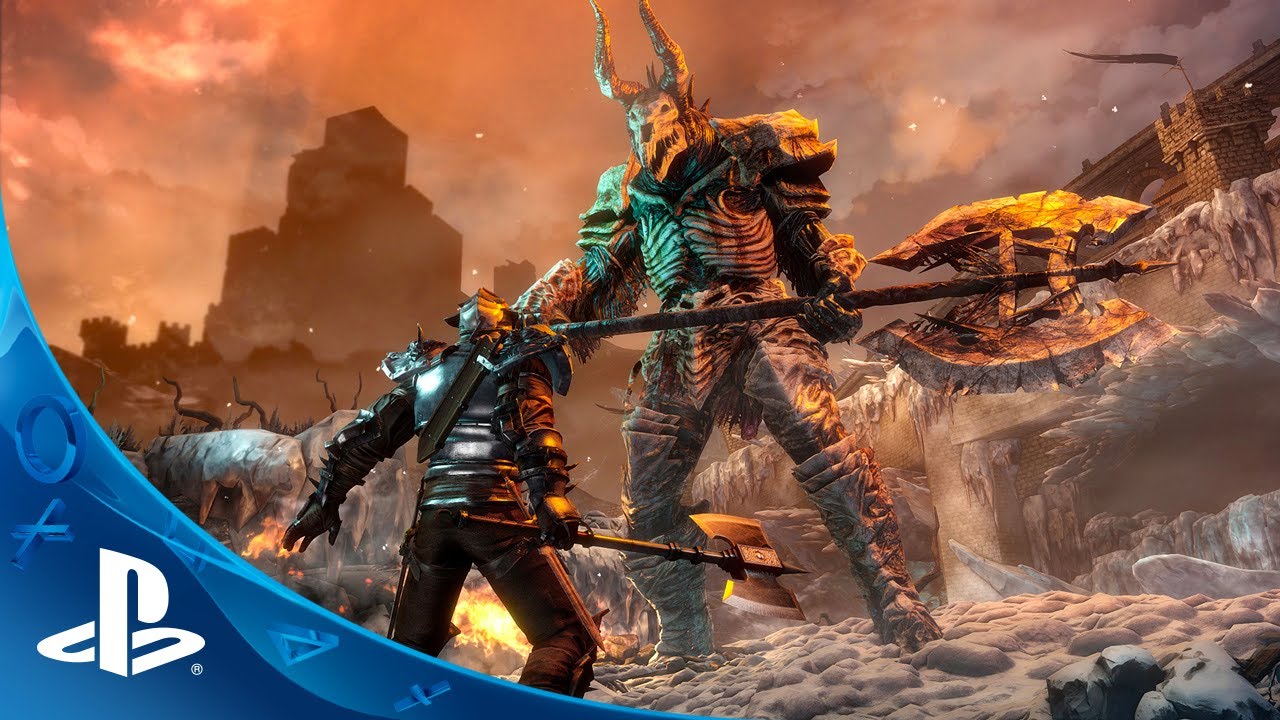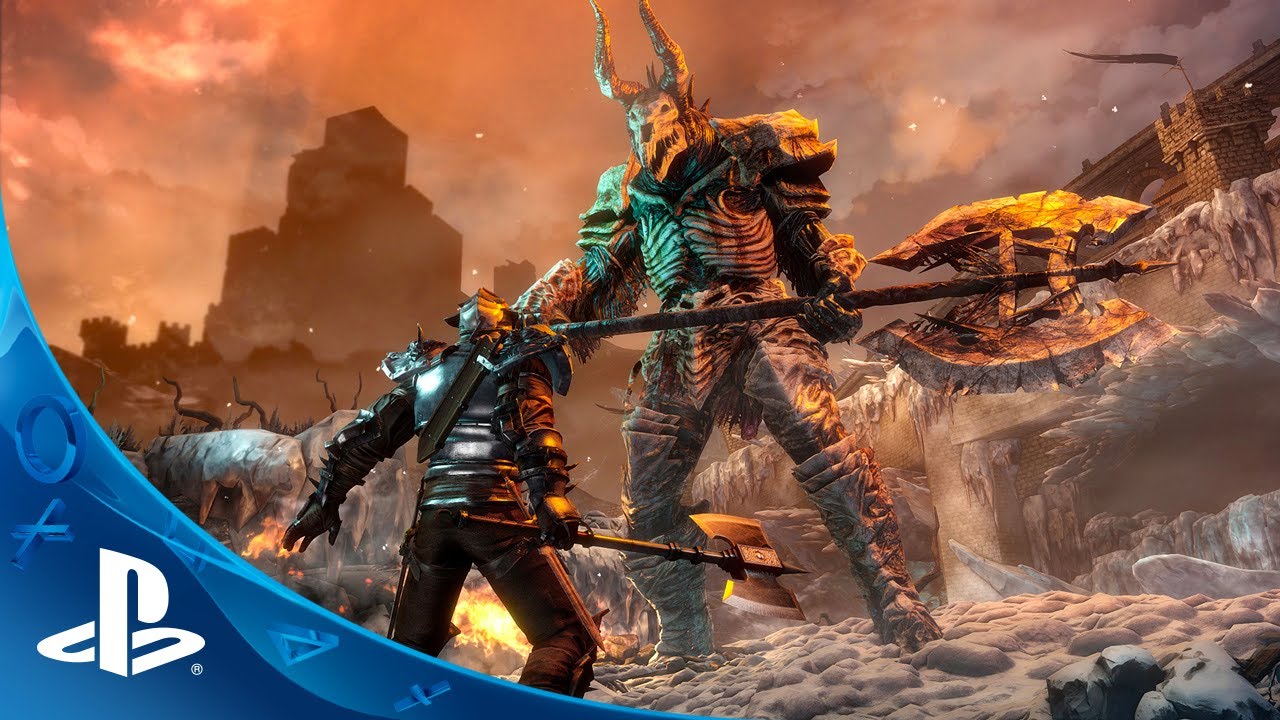 Hi PlayStation.Blog readers! This is Walid, producer at Spiders Studios. With the upcoming launch of Bound by Flame — our latest game and our first RPG for PS4 — we decided to tease you a little more with our combat system, via an extensive combat trailer explaining its mechanics. Enjoy!
Bound by Flame features real-time combat that's tactically deep, dynamic, and spectacular. Defeating your enemies won't be an easy task, as every single monster and creature you'll encounter has its own behavior, strengths, and weaknesses you'll have to exploit in order to tear them into pieces.
You'll be given access to three different skill trees to develop your character, each tree with its own unique abilities. The Warrior uses two-handed swords, axes, and war hammers to break his enemy's defenses and inflict heavy damage, while the stealthy Ranger dual wields daggers to sneak up on his enemies for devastating backstabs — and then fights the survivors in fast-paced melee combat. The Pyromancer channels the fiery powers of the demon: hurl fireballs, light your weapon on fire, invoke flame spirits, and much more.
In combat, you'll be able to toggle between the Warrior and Ranger stances in the blink of an eye, to adapt your tactics on the fly according to the enemies you're facing. The rich bestiary of Bound by Flame will throw strong and varied foes at you; some of them might inflict poison, while others will use long range attacks. Even stronger enemies will try to tear you apart with powerful melee strikes.
Crafting plays a critical role in Bound by Flame. Nearly all weapons and pieces of armor are customizable, letting you improve their effectiveness while also adding beneficial bonuses that suit your fighting style. Adding a new pomel to a sword may greatly increase your damage, but it could also reduce your attack speed. Choose wisely before crafting new components to your equipment!
Your chosen companion will also be a decisive component for victory. Do you need a defensive healer, an unyielding tank, an aggressive sorcerer, or an elusive archer? Select carefully, because if you throw yourself into battle without any plan in mind and no ally to watch your back, you're more likely to get overwhelmed by your opponents.
If you want to know more about Bound by Flame, don't hesitate to visit our official website and the official Facebook Page. I'll stop by from time to time to answer comments, so if you have any question, just ask!