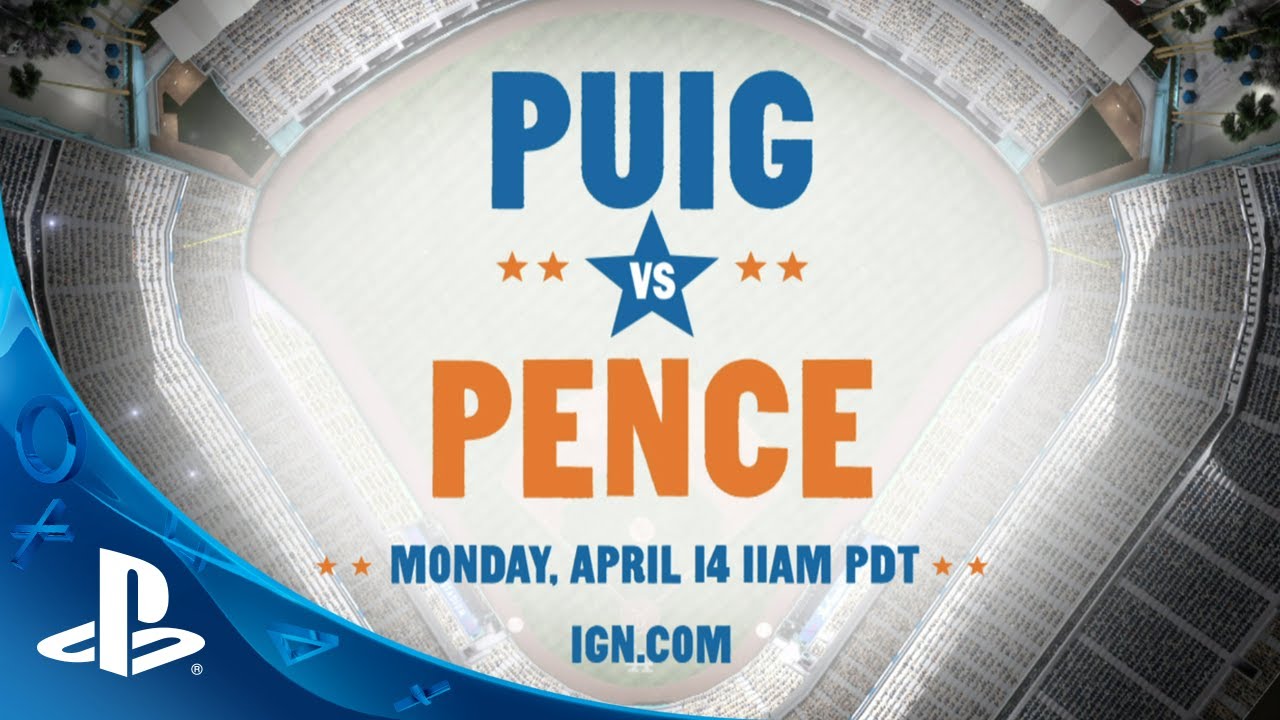 The Dodgers and the Giants have the longest standing rivalry in baseball.
Over 2,300 matchups; only 22 wins separating the two teams.
In the tradition of this rivalry, MLB 14 The Show — in partnership with IGN — would like to start a new one…
Puig vs. Pence:
On Monday, April 14th at 11:00 AM Pacific, San Francisco Giants Right Fielder Hunter Pence and Los Angeles Dodgers Right Fielder Yasiel Puig will face off in MLB 14 The Show for PS4.
This special event — streamed LIVE from IGN HQ in downtown San Francisco — will feature two MLB superstars (and two of MLB's biggest gamers) as they compete in various modes of the highly anticipated, next-generation baseball sim. The stream will deliver more than an hour of footage from the PS4 version of MLB 14 The Show, plus questions from the community for the athletes and also game designer Ramone Russell, who'll be on hand to walk viewers through what they can expect from The Show on PS4.
Whether you're a baseball fan, a fan of The Show, or even if your only interest is PlayStation, you won't want to miss this.
Here's a link to the stream, produced and broadcast by IGN, which will go live Monday morning.