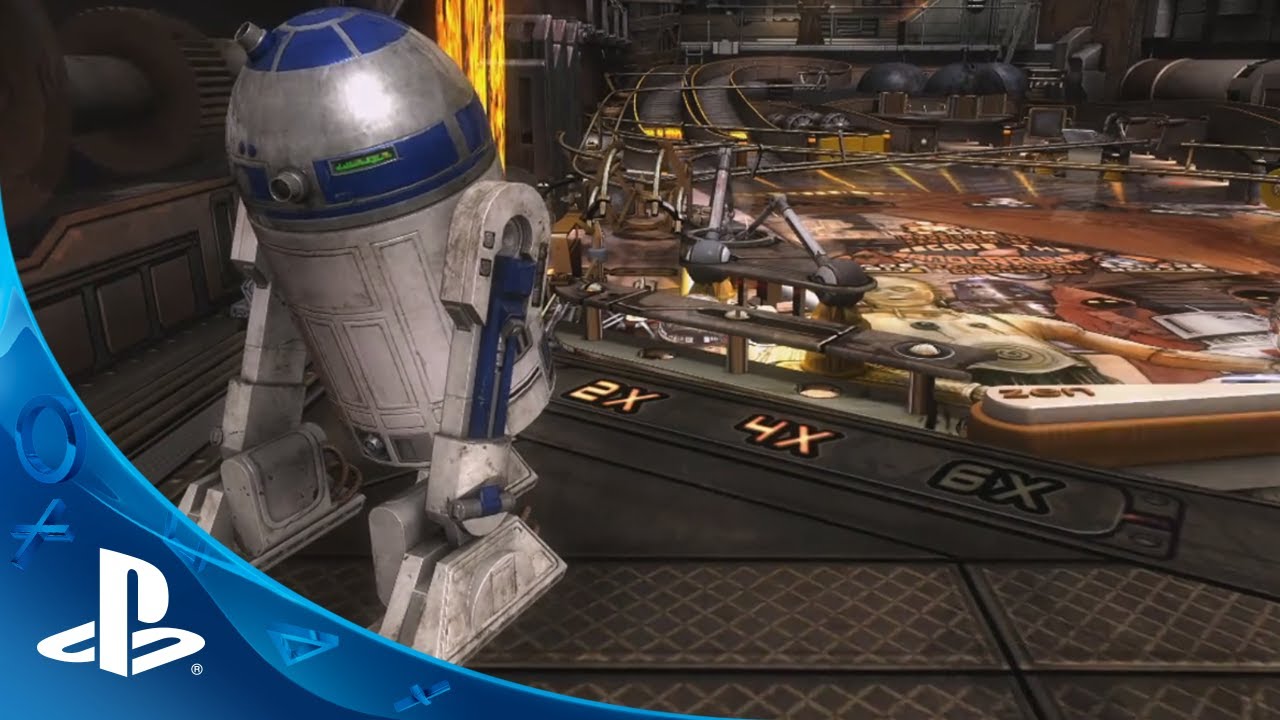 Admit it, this is the Star Wars Pinball moment we have all been waiting for – R2-D2 and C-3PO are getting their own pinball table! As if it couldn't get any better, we are happy to announce Star Wars Pinball: Heroes Within will be available for download starting April 29, 2014, on PlayStation 4, PlayStation 3, PS Vita!
Climb aboard the Jawa's massive Sandcrawler and check out the trailer showing off our Droid duo's pinball debut.
R2-D2 and C-3PO face a myriad of pitfalls including conveyor belts, welding torches, pressing machinery, robotic arms and lava pits! Your finest pinball skills are required to help our friends escape the Sandcrawler! Beware of Nebit, as he tries to thwart the escape and keep our Droids captive!
May the Force be with you.