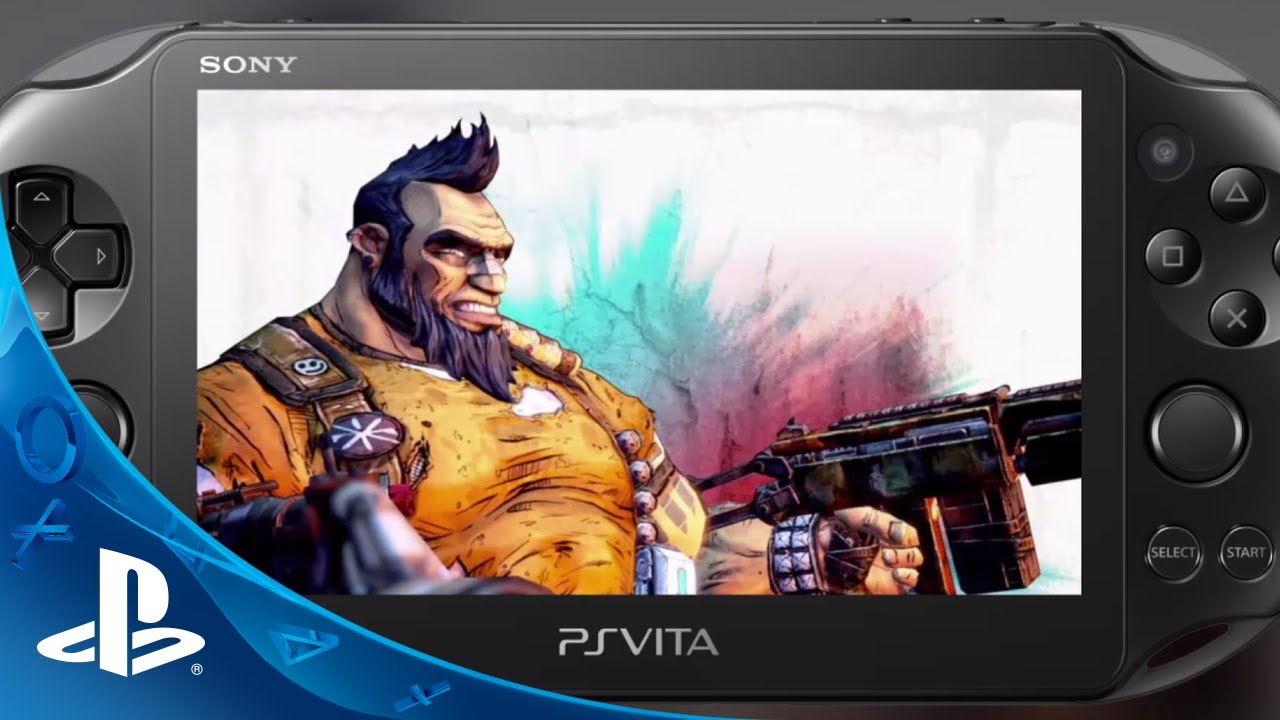 Hey everyone! It's been a long time since we've checked in and given an update, so buckle up. We've been working with Iron Galaxy Studios, Gearbox Software, and 2K for a while now to bring Borderlands 2 to PS Vita, and we're excited to announce that the award-winning, fan-favorite, role-playing-shooter will be available via the Borderlands 2 Limited Edition PlayStation Vita Bundle on May 6th, and digitally on PlayStation Store and at retailers nationwide on May 13th.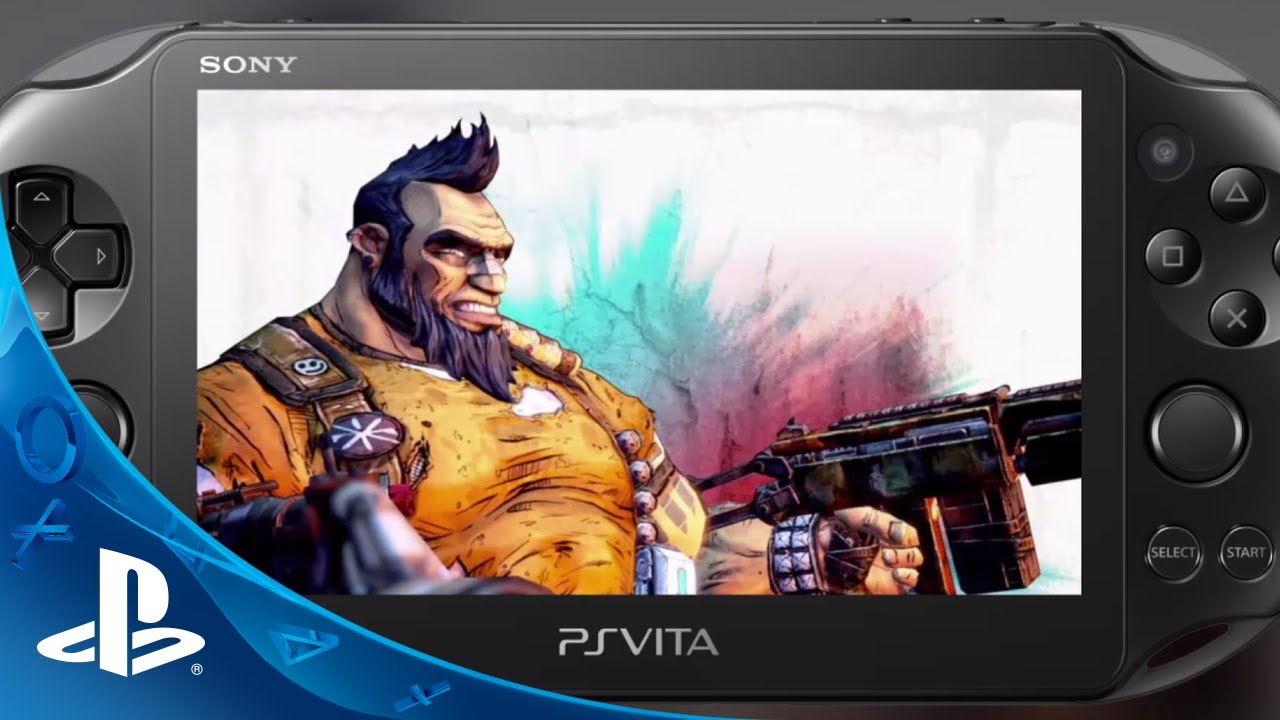 The Borderlands 2 Limited Edition PlayStation Vita Bundle features the new slimmer, lighter PS Vita Wi-Fi model. The new model features 1GB of internal memory built into the system, a new high-definition liquid crystal display, increased battery life, and an enhanced design that makes the system even more comfortable to hold. The bundle will include the new PS Vita system in black, Borderlands 2, and an 8GB PS Vita memory card — all for $199.99.
We've been working hard to jam pack the endless looting and mayhem of Borderlands 2 into the palm of your hands, and we're committed to porting over the heart and soul of the console original without compromising the gameplay you know and love. Soon, PS Vita owners can chase down Handsome Jack on the go.
Now if you're like me, some of you would have already poured hours into Borderlands 2 on PS3. Because cross save is supported, you can easily continue your existing adventure on PS Vita. Just got done with a long PS Vita session out on the road? Pick up right where you left off on PS3 when you get home. Easily transfer your saved game from PS Vita to PS3 and vice-versa so you don't miss one second of the shooting and looting mayhem.
When you pick up Borderlands 2 on PS Vita, you'll also get six add-on packs. Extend your experience with Captain Scarlett and Her Pirate's Booty, Mr. Torgue's Campaign of Carnage, the Psycho and Mechromancer Character Classes, as well as the Ultimate Vault Hunter's Upgrade Pack and the Collector's Edition pack. As if the core game wasn't already packing hundreds of hours of entertainment, this bonus content seals the deal, helping Borderlands 2 on PS Vita rank exceptionally high on the handheld-bang-for-your-buck-o-meter.
We can't wait for you to get your hands on this epic and action-packed PS Vita version of Borderlands 2. The look, the feel, the style, the characters, the weapons, and the co-op gameplay with its countless hours of shooting and looting — it's all here! Prep your gear, Vault Hunters, we'll see you back on Pandora.