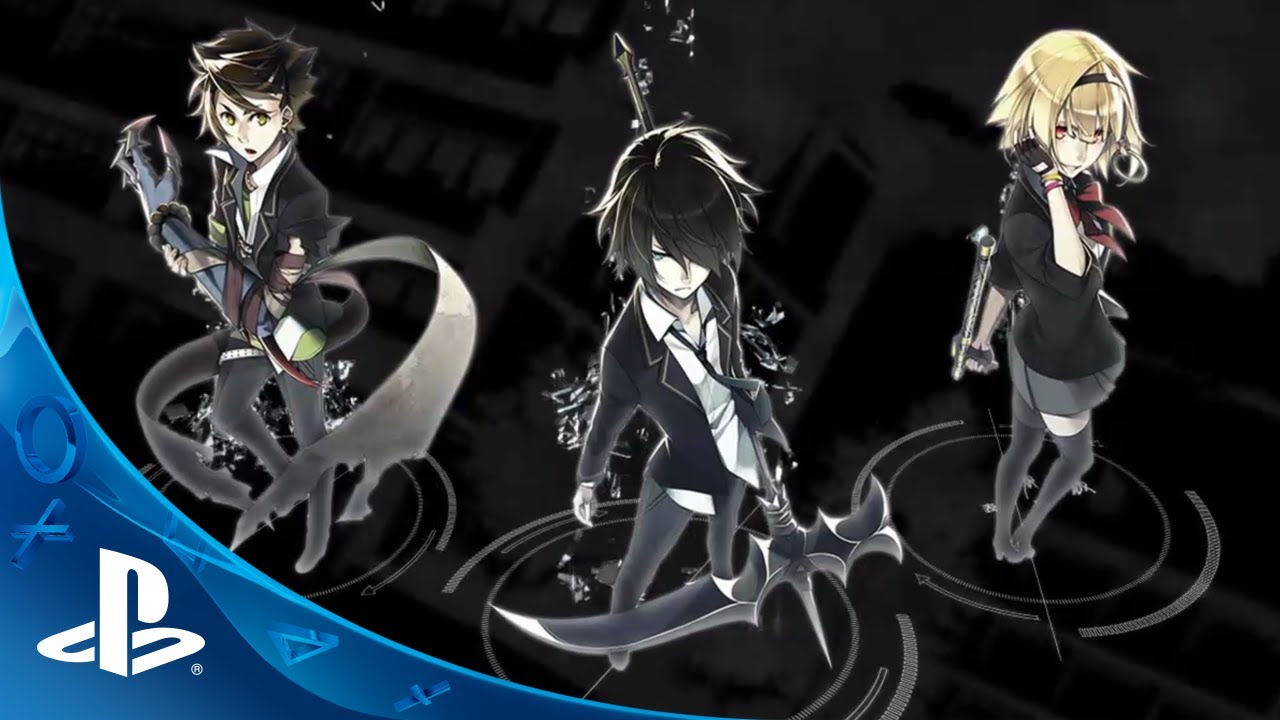 Greetings friends! Russell here from Aksys Games. Today, we announced that our newest title from Acquire and Zero Div will be hitting PS Vita on May 27th! To celebrate, we've updated the Mind Zero website to give you a full rundown of the game, as well as posted a trailer. Mind Zero is a first-person dungeon crawler where you fight with your MINDs (literally and figuratively). We're here today to touch upon the story and get into a bit more details about the battle mechanics of Mind Zero.
Kei is a normal high school student until his life turns upside down when he forms a contract with a MIND, a weapon/being with deadly powers. With the government and other forces trailing him and his friends, Kei will need to discover the secret behind MIND before it's too late. Suspenseful stuff, right?
When you battle it out against the various other MINDs in the game, you'll have a choice to duke it out by yourself, use your MIND, or do a bit of both. There lies the challenge and fun of Mind Zero. Not only will you have to think about protecting yourself, but your MIND as well.
When controlling Kei and other party members, players can do various things such as attack, use items, charge, escape, or burst. To highlight the non-obvious function, charging serves much like a "Defend," however your MP will charge faster as you remain in this stance. "Burst" is a cool technique in Mind Zero that, when used, speeds up to your turn, thereby allowing you to get a hit, use an item, or heal sooner.
MINDs are powerful creatures and can serve players well in the heat of battle. Players are given several options when using their MIND — attack, skill, and burst. Players can assign various skills as they gain more experience. But if you use a MIND, you automatically lose some MP. Beware, because if your MP is drained, your MIND will retreat (called a "MIND Break") and you'll need to wait until you have enough MP to summon it again.
So what does all this information mean? Strategy! Use your MIND and your party members wisely and you can defeat any foe.
For more details, be sure to check out the Mind Zero website! Mind Zero will be shipping to retail stores and released digitally on May 27th.