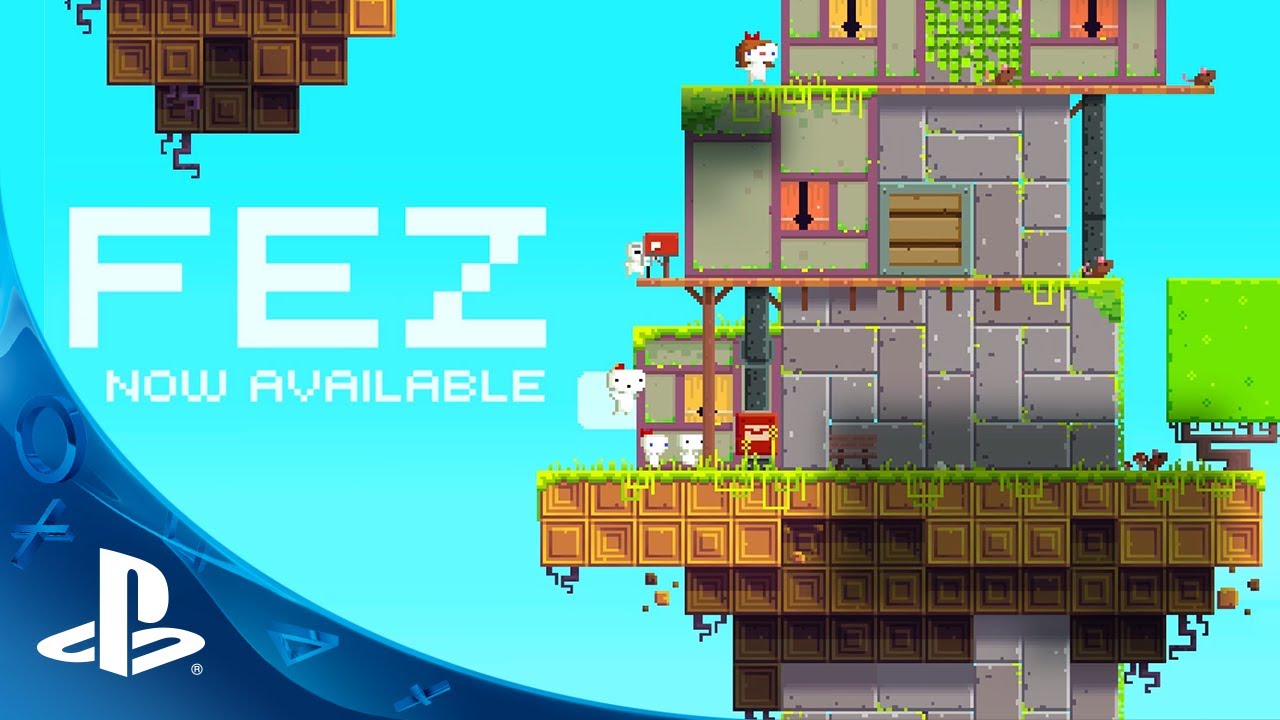 "Today is special day," indeed: Fez is finally available for PS4, PS3 and PS Vita. We can't possibly be any more excited, as we have been working towards this release for a whole year!
Let's recap a few details:
Fez is a video game.
You play as fluffy white creature named Gomez who wears the eponymous fez, and needs to traverse the world two dimensions at a time in order to rebuild an ancient artifact.
There is a cross-save slot which shares your progress across PS3, PS4 and PSVita.
The regular price is $12.99, but if you are a PlayStation Plus member and purchase it before April 2nd, you get 25% off and pay $9.74 instead!
We hope that you will enjoy exploring the world of Fez for the first time, or that you'll perhaps revisit its puzzles and charming locales once again — whether you prefer experiencing it on your home system with speakers blasting Disasterpeace's delicious generative soundscapes, or on your PS Vita with headphones during the daily commute.
We would like to thank Miguel, Tony and everyone else at BlitWorks who worked hard on these releases and were always a pleasure to work with, Kert Gartner for the sweet PlayStation launch trailer, and the Sony developer relation teams for giving us the opportunity to be in the Spring Fever promotion alongside great titles like TowerFall and Luftrausers. And you too — thanks for your patience, and have fun!