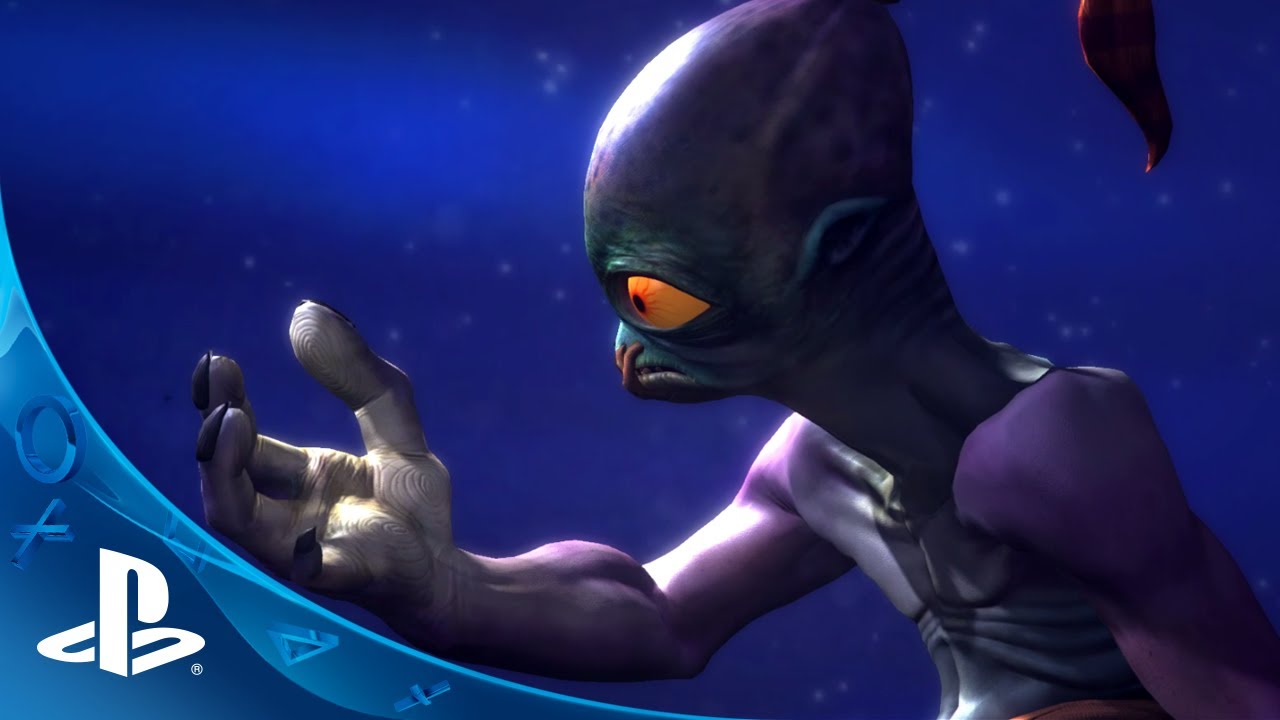 Greetings, everyone! So it's GDC week, and to celebrate we wanted to share with you the very first gameplay trailer for Oddworld: New 'n' Tasty.
We've been working incredibly hard to bring you this epic re-imagining of Oddworld: Abe's Oddysee. In this trailer, you'll see elements of gameplay and locations we've been talking about for the past 9 months, in all their 21st century glory!
You'll see the dynamic cameras, the epic full-screen visual effects, Scrabs and Paramites, all trying to ruin Abe's day. You'll hear a new rhythm-filled rendition of an old classic from the original soundtrack, along with the new sound design.
We hope you enjoy the trailer and are as excited as we are to get the finished game in your mits. We'll be announcing the PS4, PS3, and PS Vita release date in due course. Until then, let us know what you think.
Cheers.