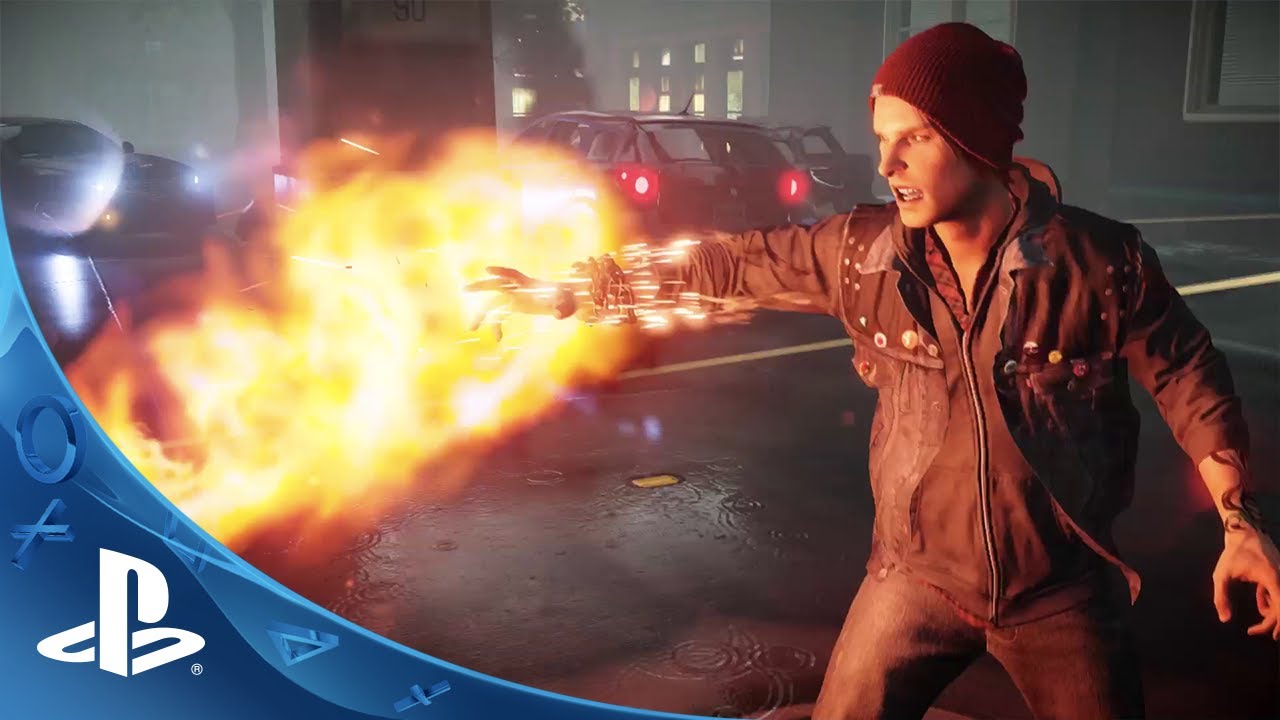 Hey everyone! I'm the audio director at Sucker Punch, and I'm excited to show off some of the fun and painstaking attention to detail we took with the sound design of inFAMOUS Second Son.
We knew we had to up our game on all sonic fronts because we were launching on PS4, so we started early by identifying the key areas we wanted to focus on. Obviously the powers were going to be the most important aspect, so we began conceiving ideas before there was even visual concept art. We created a language for each power set which we used as a palette to craft the design of each set. With smoke, it was charcoal, air, and extinguishing flames. For neon we strapped a contact mic on our Sly Cooper neon sign and also recorded fluorescent tubes, electromagnetic interference, and a very long induction coil.
Another area we knew needed to come alive was the ambience. Since our game takes place in Seattle, what better way to capture the bustling city than running around with microphones, capturing the subtle nuances from birds, sirens, and car alarms, to rain and traffic? We took things to extreme measures with our ambient design, setting up unique audio events based on the neighborhood, the time of day, and whether or not Delsin or the D.U.P. is in control of a district.
Another concern for us was the final mix. We mixed the game at Sony's Bridgepointe Studio, which was a wonderful experience. The game sounds great no matter what listening environment you may have: home theater, TV speakers, headphones, and so on.
Going even further, our team also worked closely with the PlayStation hardware team to develop a custom audio mix for the new PlayStation Gold Wireless Stereo Headsets which provides an outstanding example of how the audio mode enhances the sound experience.
Hope everyone enjoys the sonic magic of Second Son starting this Friday!
inFAMOUS Second Son features custom audio modes for both the PlayStation Gold and PULSE Elite wireless headsets. These modes will be available at launch and accessible both in-game for Gold and via the Headset Companion App.
For more information on how to download custom audio modes for the PlayStation Headsets, check here.