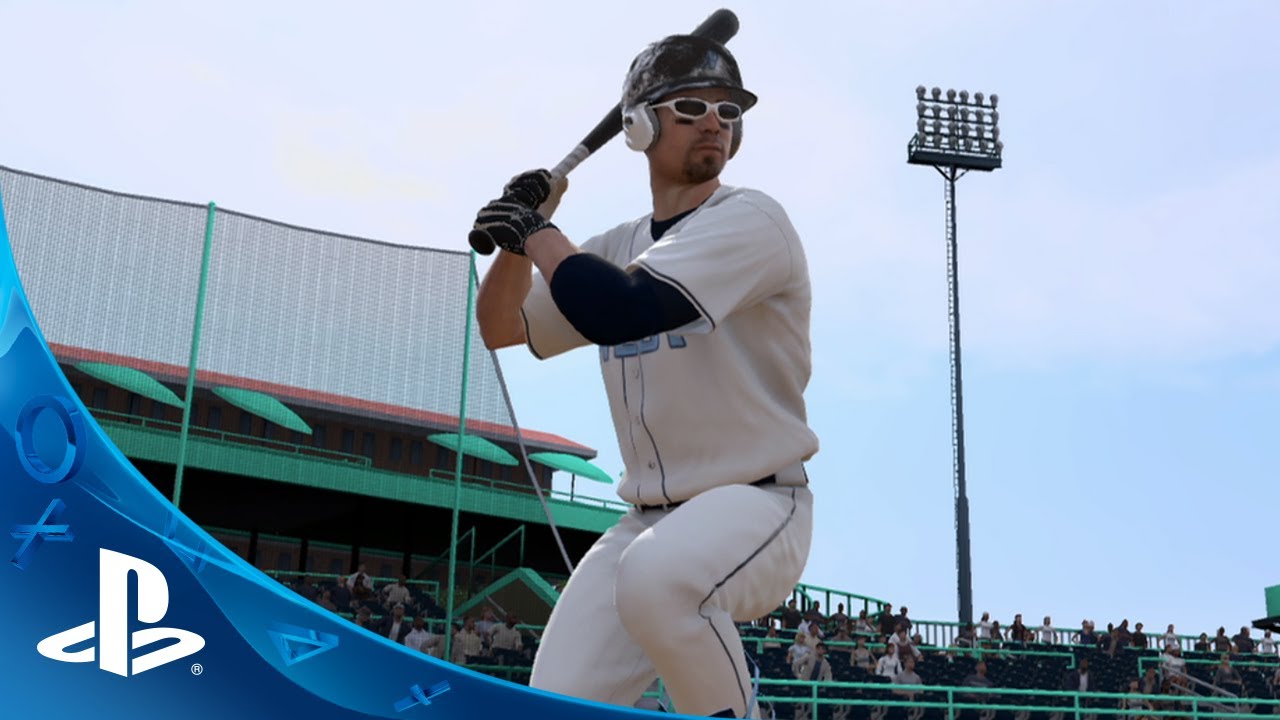 Hey everyone, I'm Kirby St. John, a designer with the MLB The Show development team. My main focus year-to-year is improving and evolving one of our most popular modes, Road to The Show. The mode made some big strides last year, especially in terms of gameplay and presentation, but for MLB 14, we really wanted to focus on the logic and systems that govern the mode in an effort to allow for more variety and less restrictions. We also wanted to provide some new experiences never seen before in RTTS. The video touched on a lot of topics, but in this blog I will expand on what was introduced there and discuss some of the exciting things that were only briefly mentioned.
Topps Amateur Showcase—A new beginning to your favorite mode
Covered In The Video:
When creating your new ballplayer, you will select a home region (West, Central, East, International), which will become your team in the Showcase.
The Showcase comprises of three games.
Major League scouts will be grading your performance in order to determine your Draft stock.
The Draft experience includes the ability to hear all of the selections in your round called out, including your own name.
You are able to re-play the Showcase by "returning to school," but doing so will age your player.

More Info:
The addition of the Topps Amateur Showcase in MLB 14 The Show is really an exciting addition to RTTS because it opens the possibilities of what you can experience in terms of career progression. In past versions of the Road to The Show, it was always assumed your player was an A-Potential player, destined for greatness in the Majors, and he was treated as such. That all changes in MLB 14, as the new RTTS player will start out as a middle-of-the-road, C-Potential prospect with many unanswered questions about his future skills. However, over the course of the three Showcase games, that blurry picture will become much clearer, as the scouts will analyze your every move on the field. It is important to know that they are not just interested in stats. They are mostly watching your approach to each situation you encounter. This means that a game where you get three bloop base-hits probably won't be scored as well as a game where you go 0-for-4 with four well-hit missiles to the outfield. At the end of each game you will receive an update on how your stock has changed as a result of that game's performance. Also, your Potential rating will reflect the rise or fall in your stock, so when the Topps Amateur Showcase is all said and done, you may be anywhere from a F-Potential, 7th Round pick to an A-Potential, first overall selection.

More details regarding Road to The Show can be read here.