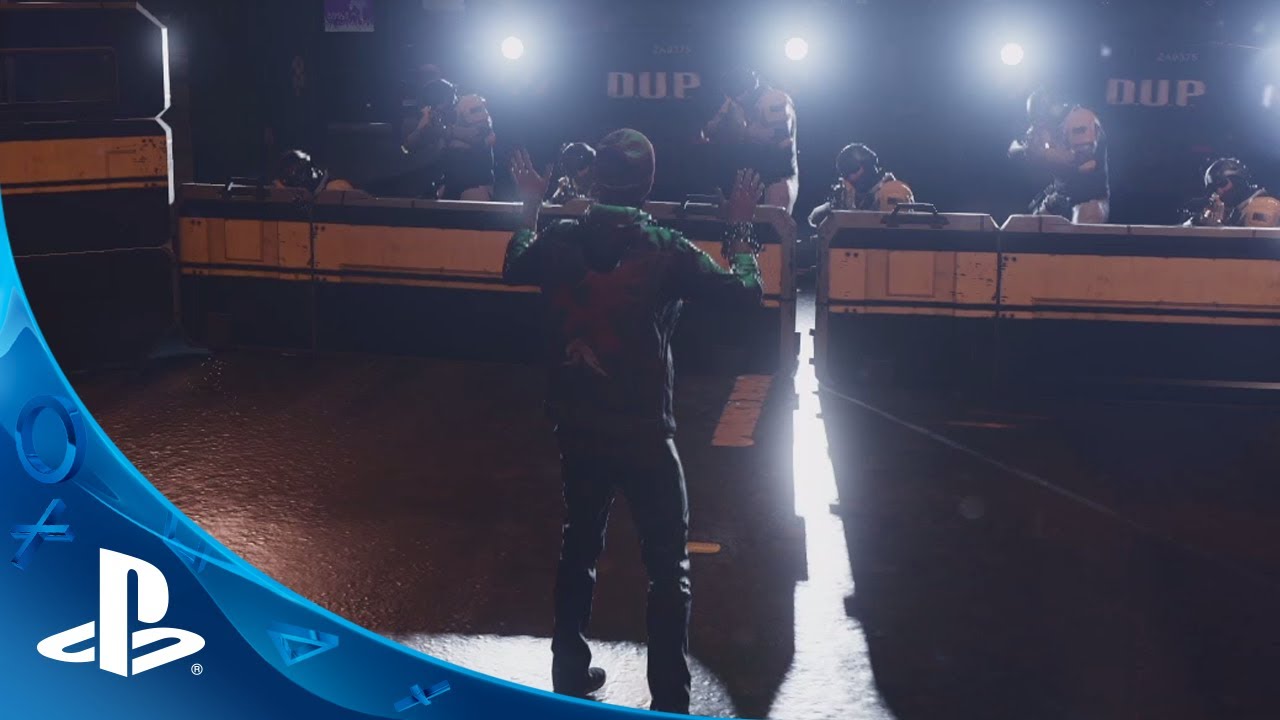 There's a hushed excitement at Sucker Punch as we approach our March 21st launch date. We've been working on inFAMOUS Second Son for almost three years, and in just a few days we'll finally be able to put it into your hands. Several of our team members are traveling around the world sharing our latest gameplay demo with press and fans, and today we get to show you a mission playthrough from that build.
Like the previous games in the inFAMOUS series, Second Son gives you the option to use your powers heroically or ruthlessly. The path you choose will affect every aspect of the game, from character relationships to powers development to the story itself. In this play through, Delsin has convinced Fetch Walker, a Conduit with the power to control neon, to help him take out a group of anti-Conduit protesters. With Delsin's influence, Fetch is willing to exterminate the "haters" and anyone else who gets in their way.
For players who choose the ruthless path, combat is fast, explosive, and lethal. Restraint is unnecessary. The faster you can obliterate your enemies, the sooner you'll gain access to your strongest powers, and it doesn't matter who gets hurt along the way. For those who choose to be heroic, combat is about accuracy and precision. Explosions are great, but civilian casualties are not. Your rewards will come from helping citizens and from using your abilities to capture enemies alive. The standards are higher, but for those who want to be a hero, that's exactly the point.
Next week, the choice will be in your hands. Will you embrace responsibility to become the city's savior, or will you unleash your wrath on everyone, regardless of the consequences? We know either way, you're going to have a great time. You have until March 21st to decide. :)