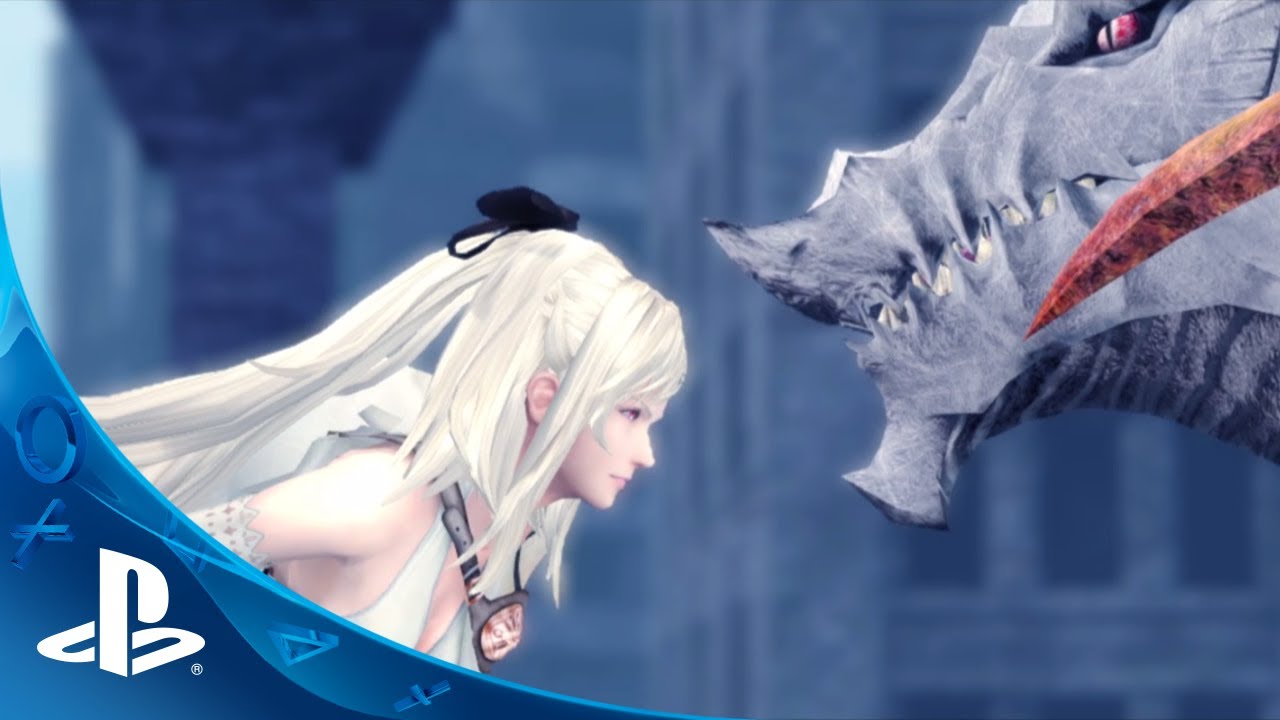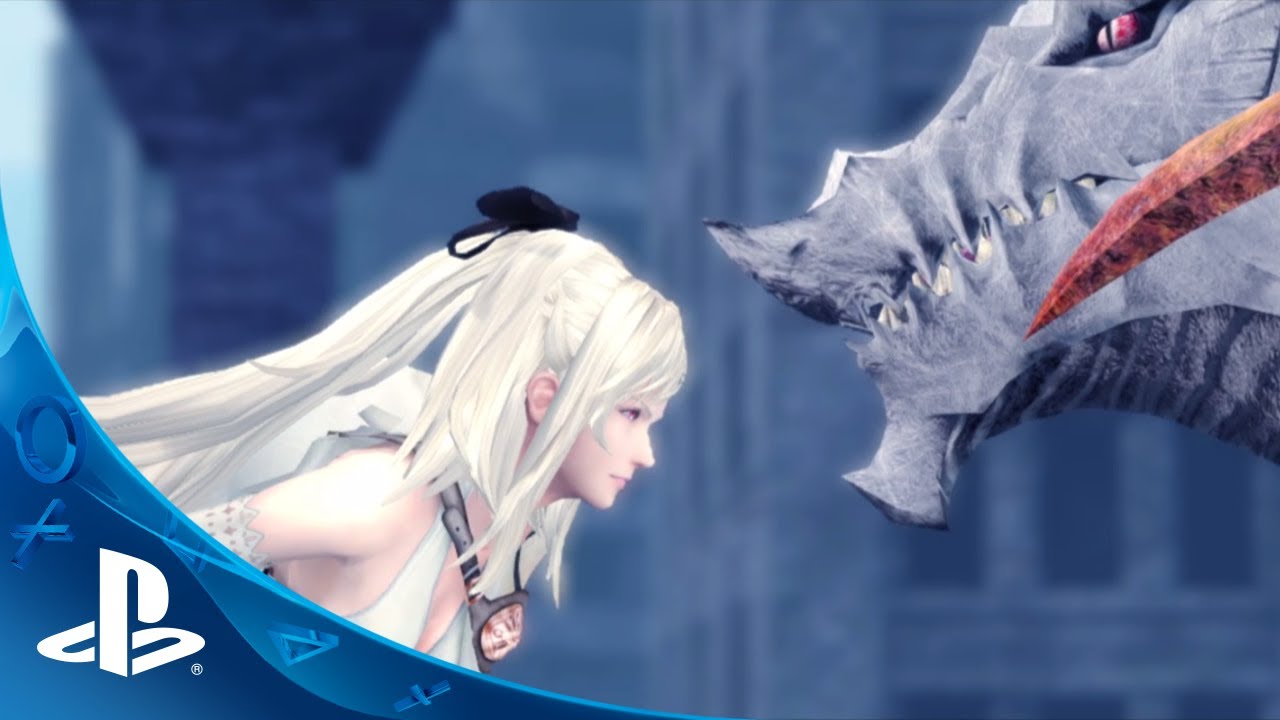 Time is ticking down to the launch of Drakengard 3, coming exclusively to PS3 on May 20th. As of today, we've entered wave 2 of our pre-order bonuses, and fans of the developer's previous work should not miss what we're giving out. Pre-ordering any time between now and April 9th gets you the Nier costume pack, bringing a little bit of that game's fantastic and beautiful weirdness to Drakengard 3.
You can equip Zero in the costume of everyone's favorite, foul-mouthed warrior, Kainè, or don the Replicant version of the game's protagonist. Your dragon is not forgotten either, as he can wear the awesomely creepy-faced Emil hat.
The Nier costume pack expires on April 9th, and if you pre-order by then, don't forget that you also get another bonus that we'll reveal on that day — so don't miss out! Of course, if you pre-ordered before today, you've already got the Nier costume pack included.
Secondly, we've sat down with the game's development team to bring you some insight into how Drakengard 3 came to fruition after eight years out of the spotlight. Today, we've got a candid interview with famed producer of the entire series, Takamasa Shiba, who discusses his experiences producing the franchise, how the series has evolved, and the "novel" idea of creating a prequel novella to dive even deeper into the characters' histories and motivation.
You can check out the first chapter, starring Zero, on the newly refreshed www.drakengardgame.com, which now features character backgrounds, concept art, wallpapers, and super-cute downloadable Twitter icons. Call dibs on your favorite sister while you can.
We'll be adding more chapters of the novella to the website, more interviews with the developers are coming soon, and before you know it, we'll be revealing wave 3 of our pre-order bonuses.
May 20th is just around the corner!